May 23, 2019
The world's first blue jean made its debut 146 years ago this week.
Two immigrants created this most American of garments: Bavarian dry goods merchant Levi Strauss, and Latvian Tailor Jacob Davis. The two brought together a great idea, a long-term vision, and the anything-goes thinking that characterized the American West.
Levi Strauss landed in Gold Rush San Francisco in 1853. He set up Levi Strauss & Co. along the city's waterfront, where he sold clothing, bedding, shoes and other soft goods. The buyers? The small stores of California and the West.
While Levi's business grew and prospered, Jacob Davis was making a name for himself in Reno, Nevada. He was a tailor by trade, but an inventor in spirit. In late 1870 he started using copper rivets in men's work trousers, reinforcing the points of strain. He needed a business partner to patent and manufacture these new pants, so he approached Levi, the most famous merchant in San Francisco.
Levi wasn't a manufacturer, he didn't have a factory and he had never made a pair of pants in his life. But he knew a good idea when he saw one.
The two men applied for a U.S. Patent, and #139,121 was granted on May 20, 1873 for the first "riveted" clothing. By late 1873 the first denim jeans came off a production line.
Jacob moved to San Francisco to oversee the new business. Levi stayed at the helm of the dry goods portion of the firm, and between them they changed the way the workers of the West dressed.
Over the decades, this classic American garment became a global phenomenon; it was named by Time Magazine as the Fashion Item of the 20th Century, has been honored by designers, and worn by pioneers past and present.
To celebrate the 146th birthday of blue jeans this week, here's a look at three top 501® jean picks from the Levi Strauss & Co. Archives.
Bull Rider's 501® Jean, 2019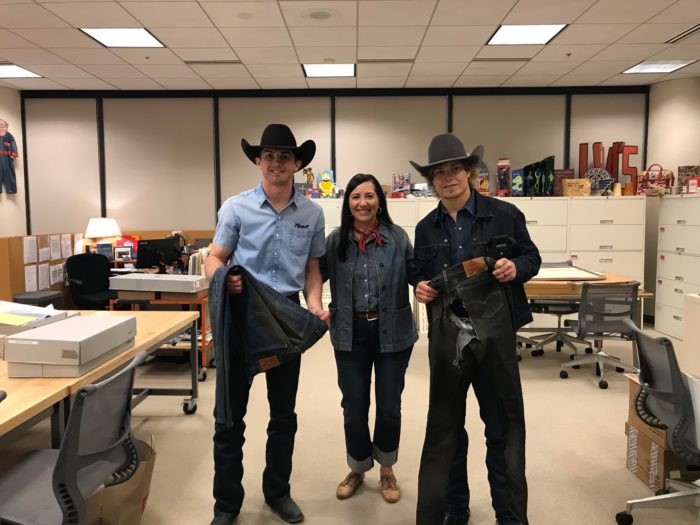 Professional Bull Rider Derek Kolbaba prefers his Levi's® jeans pressed. You can still see the ironed crease in the black 501® jeans he wore during a ride in Chicago. "[The bull] stepped right on my hind end," said Derek. "It literally blew all the seams out." Luckily for Derek he walked away from the ride, winning a shiny new belt buckle for his performance.
Columbian 501® Jean, 1996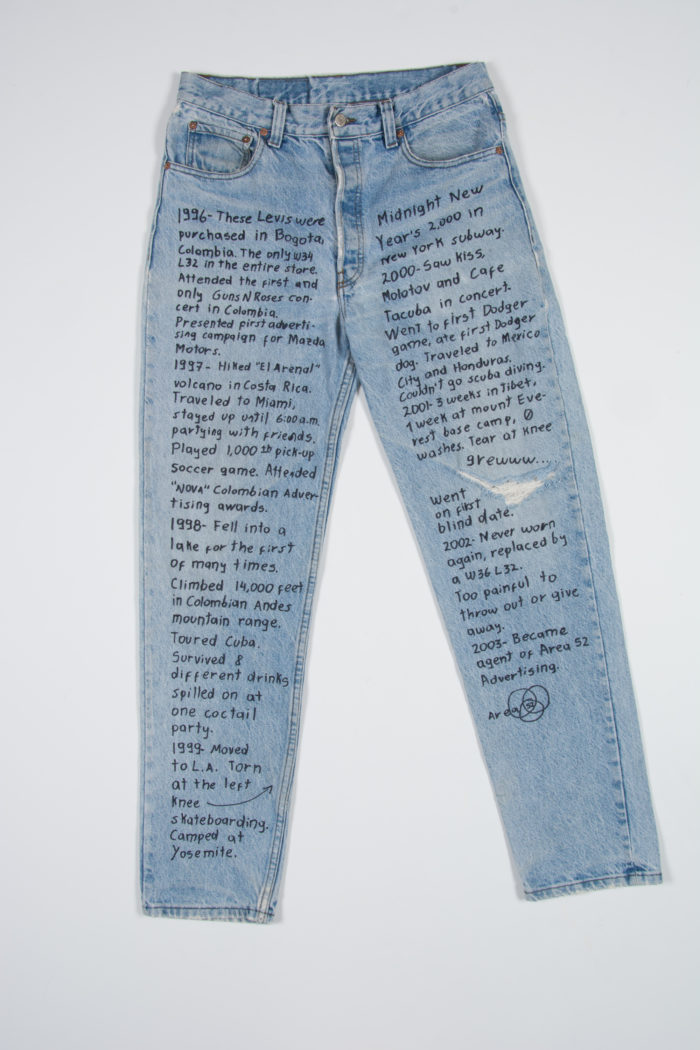 An advertising agent from Columbia wore this pair of 501® jeans for nearly a decade.  She traveled, skateboarded and attended concerts in them. In 2002 she outgrew them, but was too sad to throw them out. Instead, she wrote down her adventures on the thigh of the jeans and donated them to our Archives.
Shamrock 501® Jean, 1986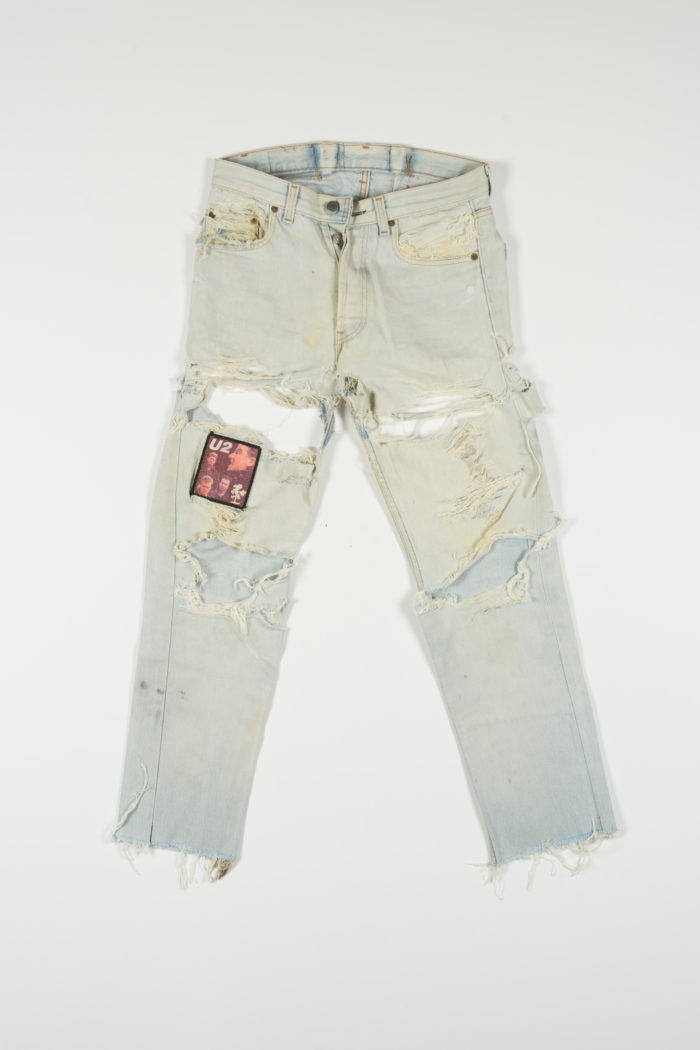 Noel Lambe of Kildare, Ireland wore his 501® jeans for 20 years. The faded, tattered and torn blue jeans are evidence of the times he wore them tending sheep or seeing his favorite band, U2, in concert. "[I]t always felt great that an Irish culture blended with such an iconic product of [the] American 20th century," he said after stitching the band's patch to his Levi's®.
Keep up with the LS&Co. Archives and other cool LS&Co. heritage news by following Tracey on Twitter, @TraceyPanek, and stay tuned to Unzipped!