July 2, 2015
Behold the lovely "Whiskers" jeans — a pair of Lot 501 men's jeans from the Levi Strauss & Co. Archives that date back to sometime between 1937 and 1942.
Unfortunately, we don't have much back story on this particular pair. Apparently they were worn by an American Indian, though we have no further information on this intriguing tidbit. Regardless, the fellow obviously did some living in these Levi's — they're named after the fabulous "whiskers" — or wear pattern — you see on the backside.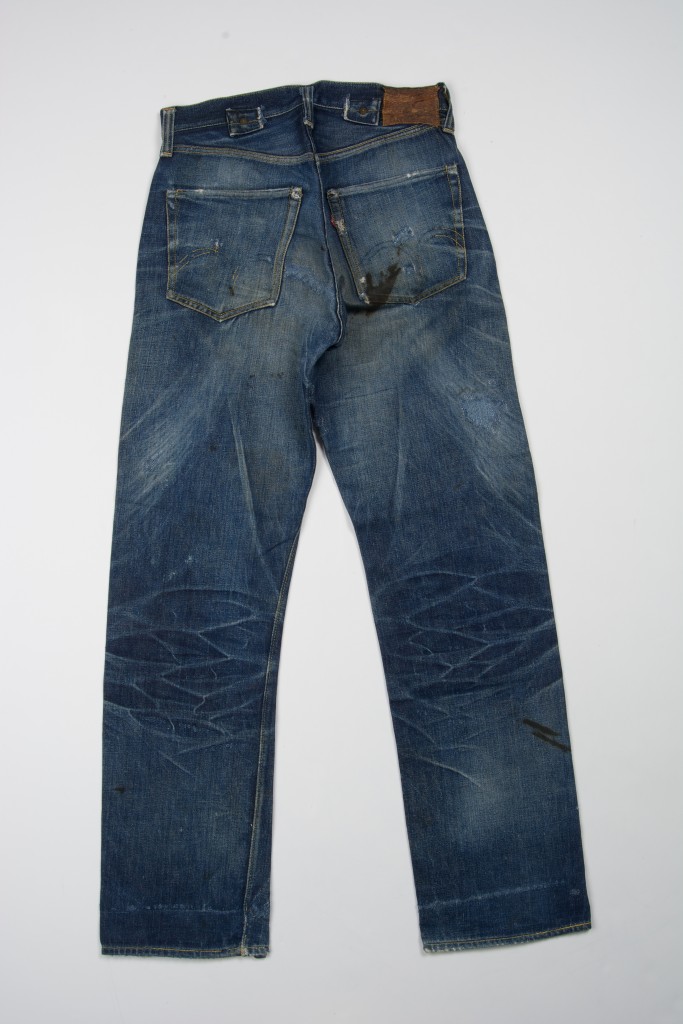 We're also intrigued by the unusual yellow finish on the buttons.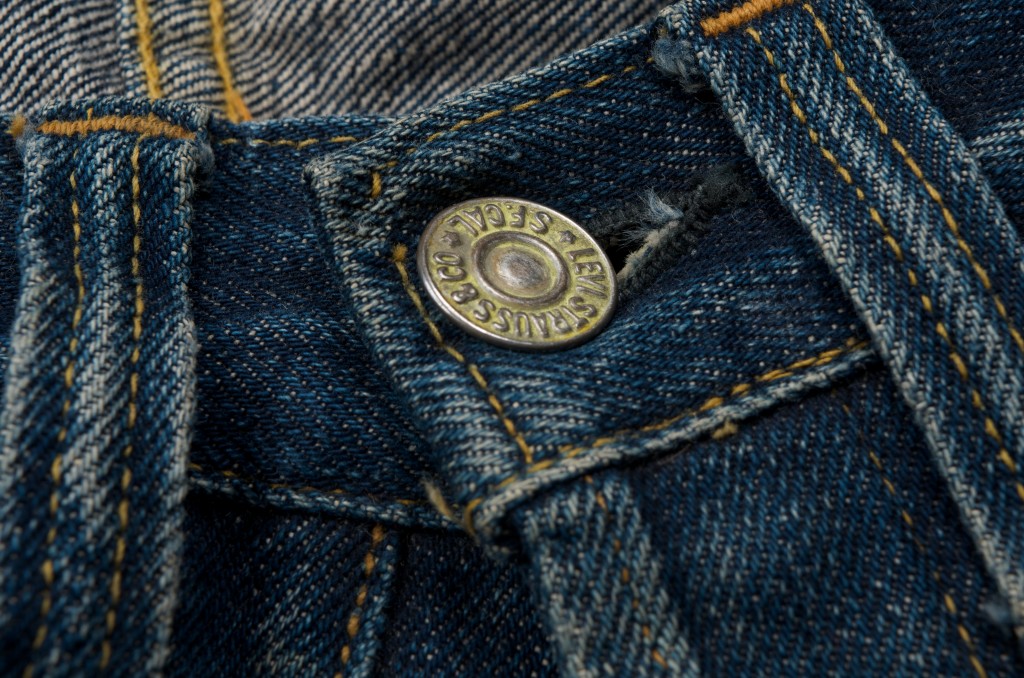 This pair has belt loops, which tells us it was made after 1922. That's the year we added belt loops to the 501® jeans, in response to changes in men's fashions and the brand's understanding of what consumers wanted.
Our famous red Tab with the word "Levi's" stitched in all capital letters can be found on the right back pocket of the Whiskers jeans as well. This was a detail that was first added as a point of differentiation beginning in 1936. At the time, many competitors in the marketplace who were using dark denim and an Arcuate stitch on the back pocket. (LS&Co. hadn't yet trademarked the stitch, that didn't happen until 1943).