May 16, 2019
Violet Mutter, the great-grandmother of Levi Strauss & Co. employee Rebekah Davies, was born in 1921 and moved across the country with her family during the Great Depression, leaving the ravaged plains of Oklahoma and migrating to richer pastures in California. They found work as migrant fruit pickers.
Violet eventually settled on a cattle ranch to raise her own family and purchased a Levi Strauss Riders jacket that is now a well-worn family heirloom. It was one of the all-wool garments in LS&Co.'s Riders line that included matching pants with a roomy crotch gusset that was practical for horseback riding. Violet's petite cropped jacket sports a zipper and pleats. Her daughter, Anna Leah, later wore the jacket, as did granddaughter Aleta Yates. "I can't believe either one of us were ever this tiny," says Aleta.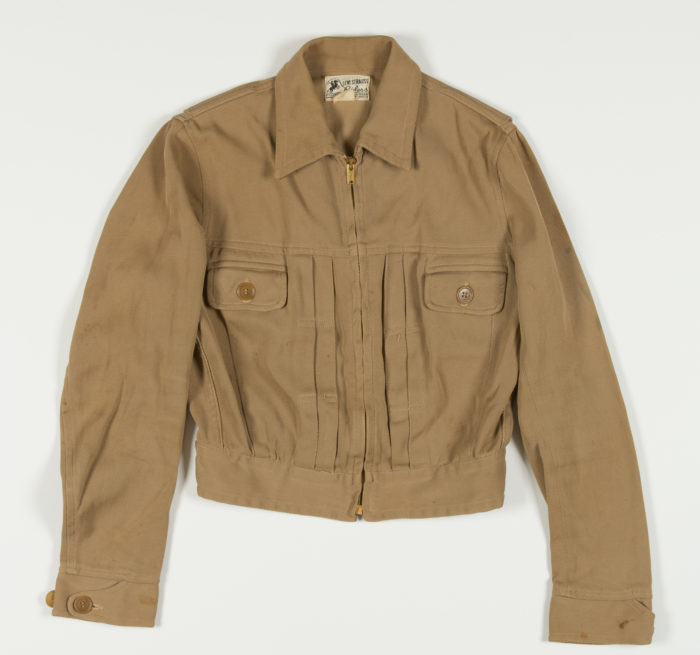 The jacket was a practical and stylish choice for Violet's adventures. "Stuff like camping and cattle-driving weren't traditions to my family," says great-granddaughter and LS&Co. employee Rebekah Davies. "That's just what people did."
Along with her jacket, Violet passed down her curious spirit. Both Violet and Anna Leah remained active in their 80s, and Rebekah plans to do the same. "Violet was an amazing woman," Rebekah recalled. "She always carried a swimsuit and pair of sneakers in her car in case she came across a creek to swim in. That way she was always ready for anything."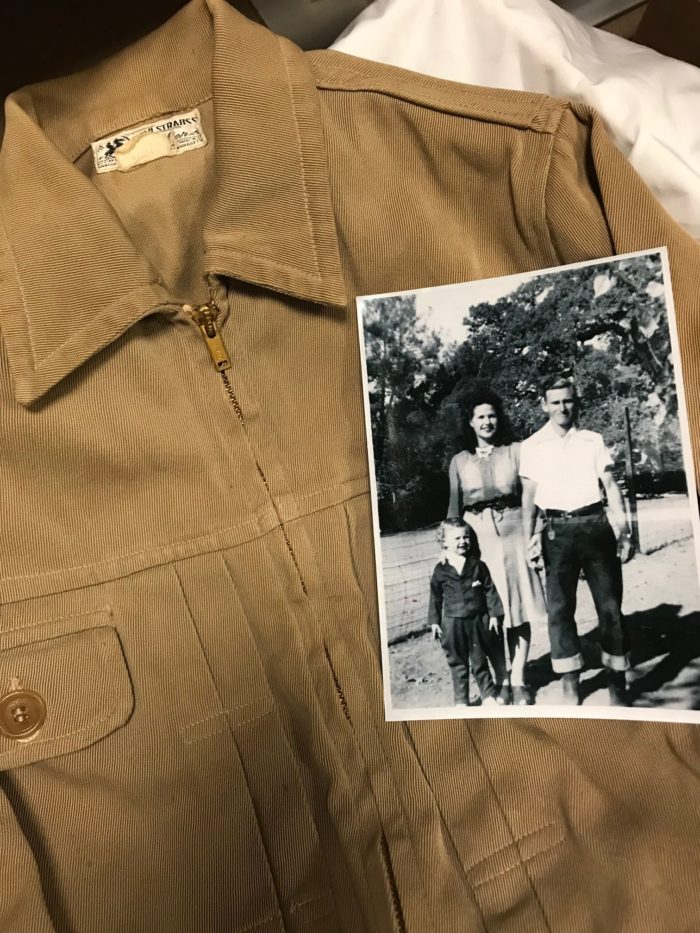 For Rebekah, who also wore the jacket, the hand-me-down is more than a family heirloom—it's a garment that her great-grandmother loved and one that several generations of women of her family have lived their lives in.
Lucky for us, Rebekah donated Violet's jacket to the Levi Strauss & Co. Archives in hopes that more people can appreciate her great-grandmother's legacy.