April 25, 2019
This month, the Levi's® brand invited 28 artists, most hailing from New York, to Tokyo to create a pop-up art studio and exhibition in Tokyo, mixing denim, art and history—all the elements that make the brand's culture in Japan so unique.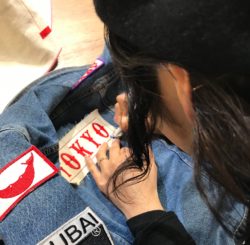 I visited the Harajuku district studio at The Mass to get a look at There Is No Wrong, a show promoting art that also highlighted Levi's® as a canvas for creativity, past and present. From screen printing and embroidery to dyeing and painting, the artists were at work on their creations using Levi's® premium Red Tab™ and Levi's® Made & Crafted™product. The process was a combination of collective inspiration and individual aesthetic.
"We combined community, culture and collaboration," says Levi's® Brand Senior Manager Raul Mendoza. "The experience was to encourage individual artists to try something new and be inspired by their differences and embrace the idea that happy accidents are welcome in the studio."
Japan has a long link to the Levi's® brand. In 1905, Levi Strauss & Co. secured a Japanese trademark for its famous Two Horse mark. Levi's® jeans were exchanged in Japan on military bases during World War II and by the 1960s, some Tokyo stores sold Levi's® clothing.
To inspire the artists and incorporate LS&Co. history into the show, I brought five custom pieces from the Levi Strauss & Co. Archives to share with the artists and display during the exhibit. Each piece highlighted how Levi's® garments have been used artistically to express style, musical preference and even psychology. One Warhol Factory x Levi's® white jean (2006) was printed with Warhol sketches of The Last Supper with Jesus Christ and his disciples. The illustrations are revealed under a black light.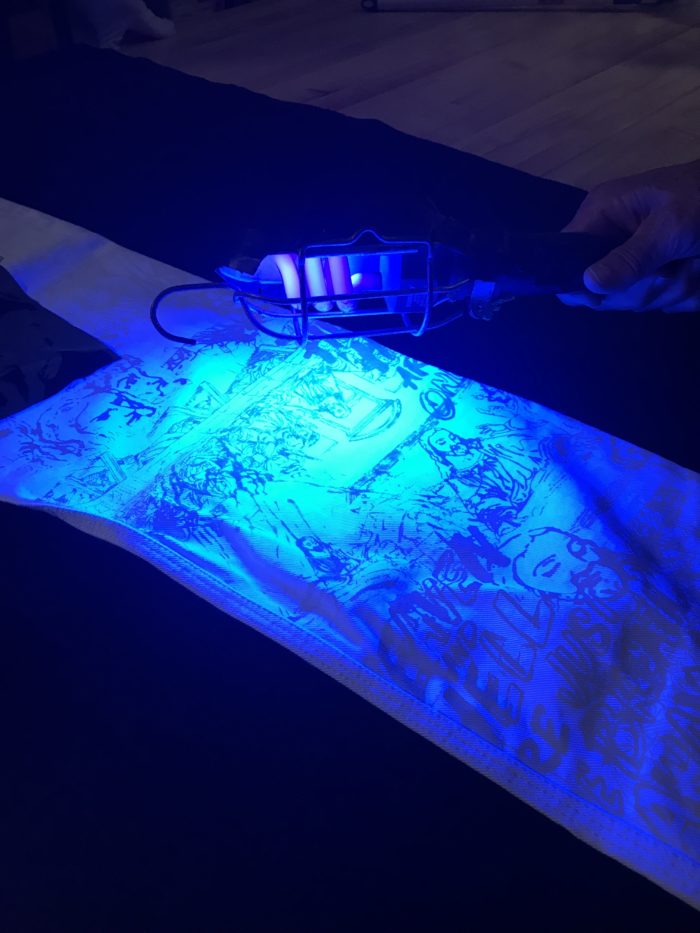 Other pieces included a Keith Haring print on white Levi's®, a Damien Hirst "Bondage 501®" jean that combined paint and Velcro straps, a punk battle vest created by a punk fan in Texas, and a pair of white Levi's® STA-PREST jeans illustrated by a former prison inmate.
The artists created pieces for a gallery exhibition and customized garments for a Levi's® Studio Shop. The gallery showcased art from paintings and prints to a lifelike cactus installation and a woodcut "eye" with a "pupil" that moved almost imperceptibly.