March 14, 2019
These faded, tattered and torn blue jeans represent two decades Noel Lambe of Kildare, Ireland spent in his favorite pair of 501® jeans that he "rocked n' rolled, danced, worked, slept, traveled and lived life" in. Today, the Irish Levi's® classics are enjoying a second life here in our Archives. In honor of St. Patrick's Day this weekend, we look back on the story behind the beloved pair.
I recently emailed Noel to get the backstory on his jean donation he made back in 2010. I hoped that after almost a decade, he'd still reply. To my delight, he emailed a day later.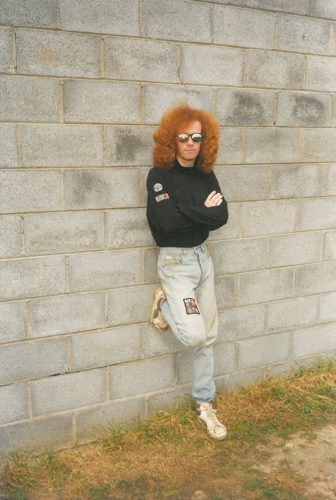 "Wonderful to see my old Levi's again," he replied. "My sister bought them for me in 1986." The pants were intended for his sister's boyfriend
at the time, but he ended up not liking them. "Can you believe it?" Noel asked incredulously.
Noel's beloved 501® jeans tell quite a tale. He began wearing them working on a farm tending sheep and cattle and riding horses in Ireland's green hills.
But Noel didn't just wear his jeans to work, he also wore them for fun as noted in the details of his customizations. He stitched a U2 patch on the right leg in 1987, getting rave reviews for it when he attended the Irish band's concert in Dublin on New Year's Eve 1989. "As the years went by," Noel wrote, "[I]t always felt great how an Irish culture act blended with such an iconic product of American 20th century."
How did the jeans become so threadbare? A fire, a dog and a prank. In 1988, Noel burned a hole in the backside, sewing on a patch to cover it. Later that year, he saw Bruce Springsteen in concert and got the idea to copy the Boss and put the stars and stripes on the back of his jeans. So, Noel sewed a U.S. flag above the left back pocket. The flag also covered a tear where his dog had chewed them. A year later he cut two inches off the leg so he could wear them with boots. And in 1992, at a party, his friends pulled his Levi's® jeans right off him, tearing them in the process. Noel had to retrieve them from a garbage bin the next day and re-stitch them.
Noel was so passionate about his Levi's® denim that he even refused to take them off after an accident forced him into a hospital in 2001. He was very sick but insisted on wearing his 501® jeans. "They brought me luck and I got out and got better faster than I was supposed to," Noel wrote.  He sewed on the Ireland patch with the silver shamrock once he was released.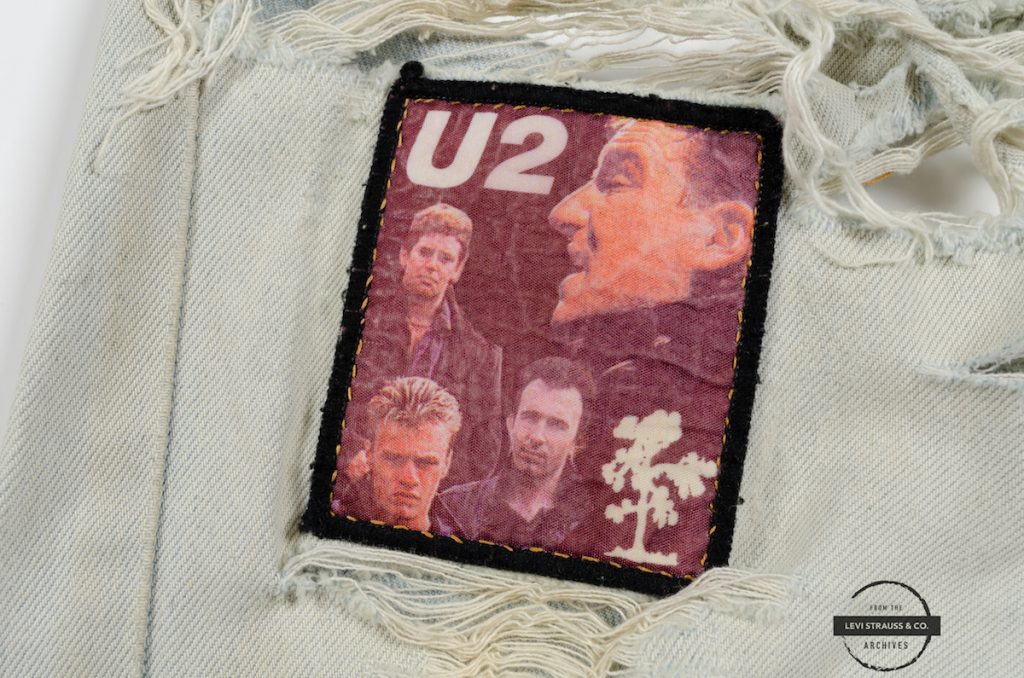 Wearing his jeans so frequently, Noel literally wore them out. He attempted one final repair with safety pins, reattaching what was left of the crotch and pinning on the corner of a back pocket. But it was the final straw. To preserve them for good, he posted them in a manila envelope bound for Levi Strauss & Co. in San Francisco, along with a letter detailing their life in Ireland.
"They have returned home, and you are looking after them so very well and preserving them for the future," Noel wrote last month. "Some day when I visit your museum I shall long to see them again and cherish their classic memories . . . much love. Noel-Ireland."
We photographed Noel's Irish 501® jeans in December. They will continue to have a second life inspiring guests and designers at the Levi Strauss & Co. Archives.
If you have a beloved Levi's® garment you'd like to donate, reach out to me, @TraceyPanek, on Twitter.