June 28, 2018
Levi's® is continuing its quest to revolutionize the retail experience with the opening of our latest flagship store in the Toronto Eaton Centre – one of the busiest malls in North America.
The Toronto flagship store is approximately 5,300 square feet, with a natural look that pays tribute to LS&Co.'s commitment to quality and sustainability. It offers our high-end product lines, Made & Crafted® and Levi's® Red Tab, and is the only place in Canada where you can get Levi's® Authorized Vintage and also features a Levi's Tailor Shop for on-site hemming and design work.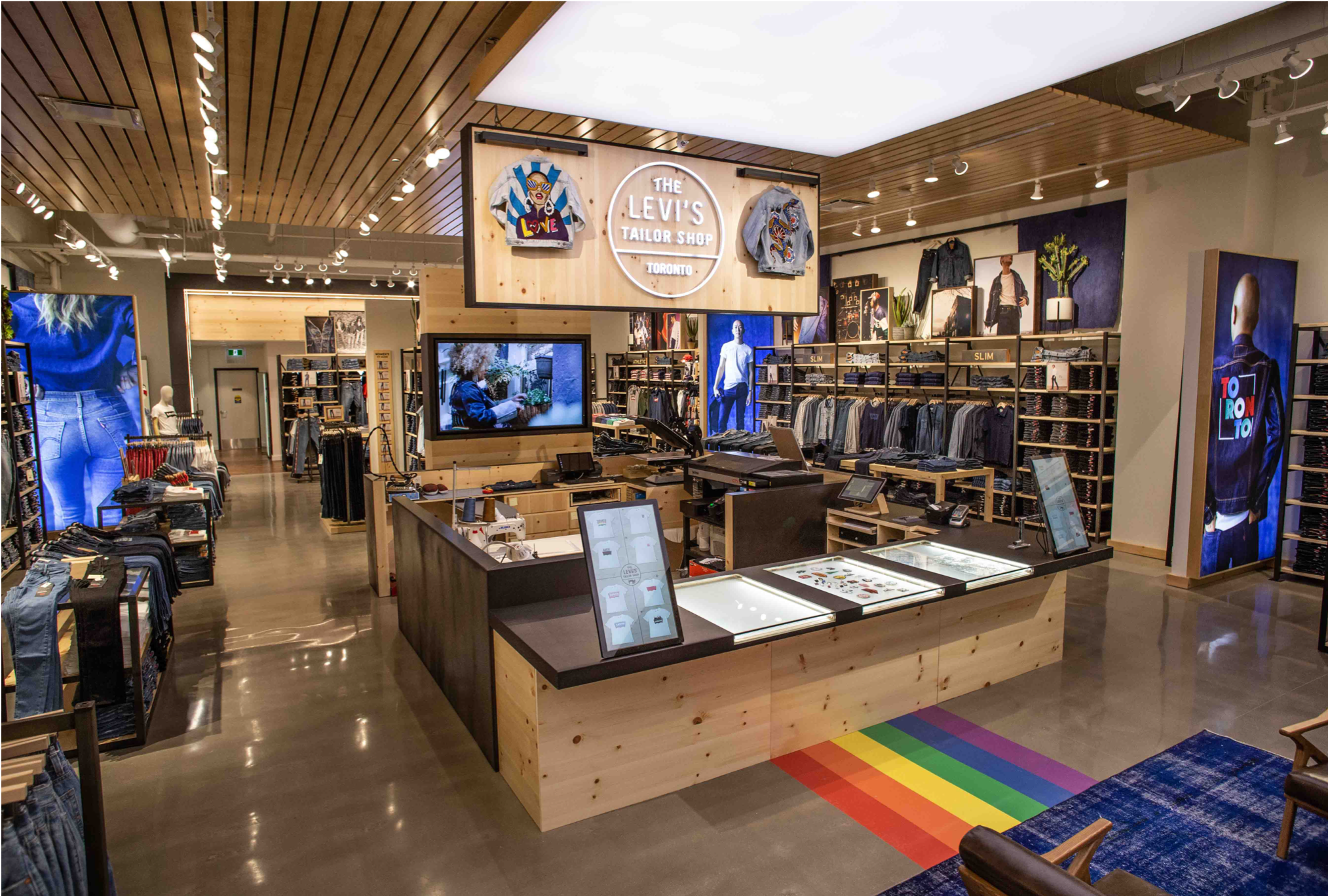 "We are elevating the consumer experience by putting customization front and center. The heartbeat of the store is our Tailor Shop, a place where shoppers can personalize all our products with a team of our specialized tailors," said Roy Bagattini, executive vice president and president of Levi Strauss Americas.
The new Toronto flagship is the latest addition to our roster of revamped retail outlets, which includes our Soho flagship (opened last November), our Madero flagship in Mexico City (opened in March) and the upcoming flagship store in New York's Times Square, slated to open later this year. The new stores are redesigned and loaded with features that incorporate insights from our extensive research into the consumer shopping experience to figure out what shoppers really want – and what turns them off.
One example? Fitting rooms now come with call buttons to make it easier to get that personalized help from store stylists.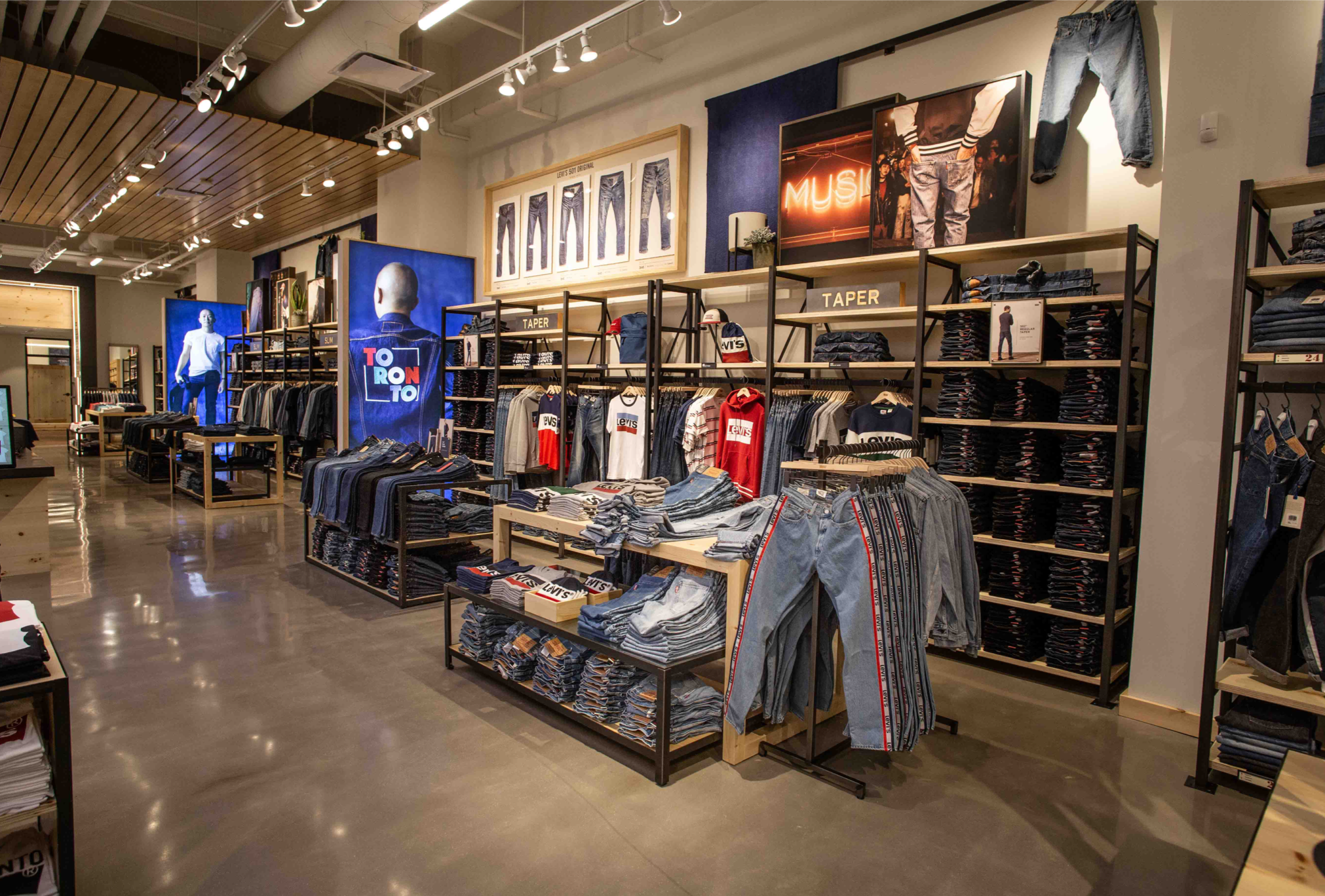 To celebrate the grand opening, the Levi's® brand hosted celebrations and worked with notable locals like Toronto Raptors Point Guard Delon Wright, twin fashion bloggers Sam and Cailli Beckerman, R&B duo Majid Jordan and executive chef and TV personality Matty Matheson.
These celebs created limited-edition designs to celebrate the store's launch, available to customers on Trucker jackets, T-shirts, pins and patches while supplies last.
Store celebrations continued throughout the week with several lucky consumers receiving style sessions with the Beckerman twins. Photos of the after looks were broadcast on a billboard in Yonge Dundas Square. And fueling the momentum is a local advertising campaign, "We Are Toronto," featuring employees of the new store instead of models.
"The heart of downtown Toronto, with its diversity, culture and vibrancy, is an ideal home for the Levi's® brand," Roy said.
Looking forward to our time together, Toronto!