September 26, 2017
A concert. An art exhibit. An afternoon stroll through the city. A runway.
There is much to be inspired by in the everyday. For many of the designers here at Levi Strauss & Co., that inspiration is often found in our own backyard.
Rare is the company that has more than 160 years of history to pull from, yet that is the legacy we have the fortune to work with.
Karyn Hillman, Chief Product Officer of Levi Strauss & Co., is responsible for developing new product assortments and product stories across men's and women's. She and her team spend a lot of time in our archives, tapping into the expertise of our resident historian, Tracey Panek, revisiting the past to trigger fresh ideas for the present.
"It's an ongoing story that is ours.  The inspiration from our archives is endless." Karyn said. We are so fortunate to continue to evolve our brand while being tethered to the rich history and the authenticity that we have as a company."
We grabbed Karyn and her team during a recent visit to the Archives for a quick Q&A: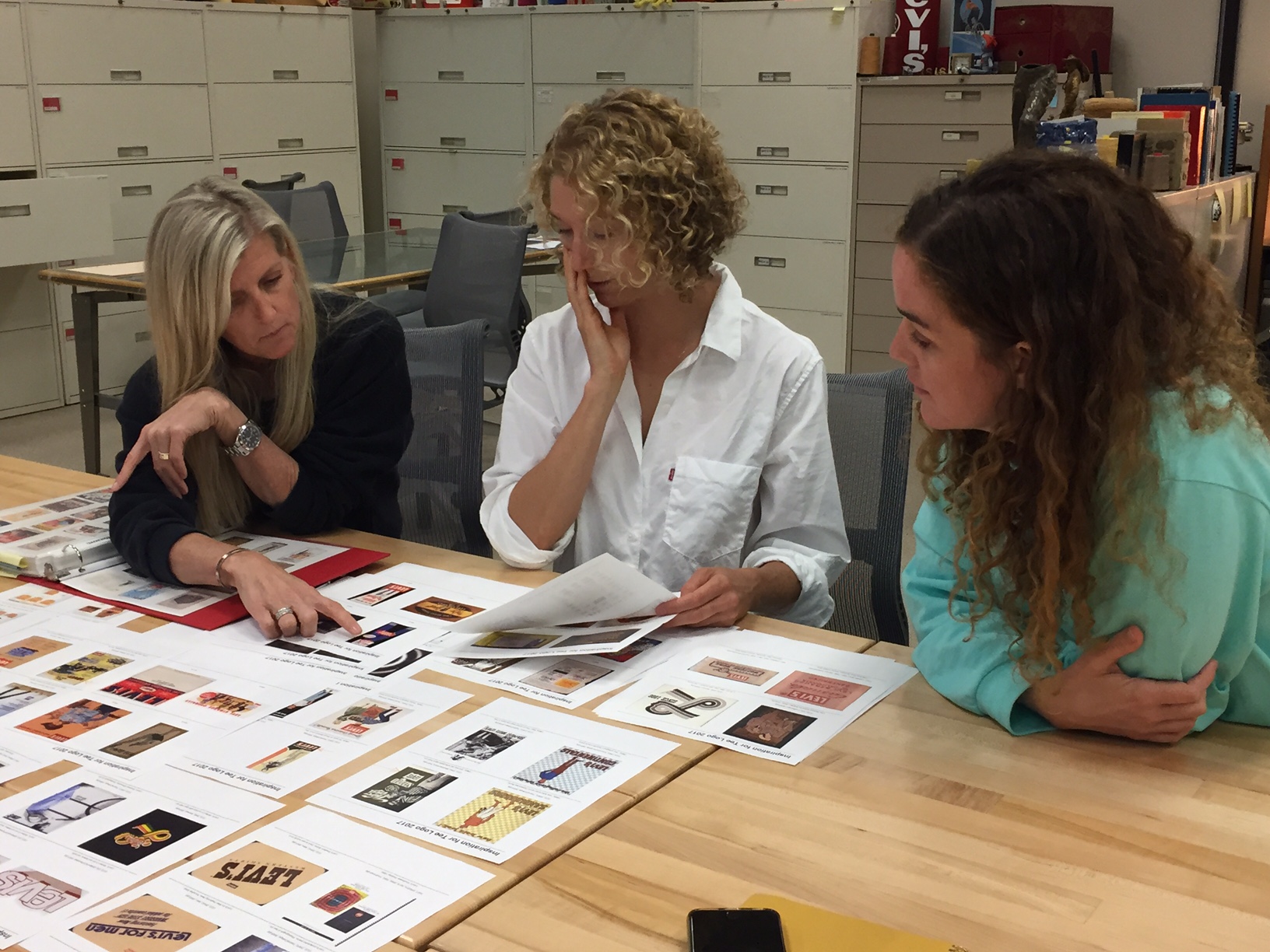 Q: What does it mean to you to have this history on site at our headquarters to capitalize on? 
Shane Cullen, Director, Graphics and Computer-Assisted Design: As a resource, it's second to none. We're extremely lucky and grateful to have such a resounding archive of design, ephemera and recordings on tap. No other company has an archive that goes so deep into their history, and to be able to visit that at will — any day a week, any time of the day — is amazing. No matter what products or period of time we're researching, we'll always find something in the Archives that exceeds all of our expectations and takes our ideas to another level. The Archives is mind-blowing — and people hear about it around the world.
Q: How do you turn old into new?
Karyn: I think there's a nuance to it. It's about a collective vision of who we are and what our product and brand identity is, and I think our talented design teams know how to interpret that history, to make it relevant for today.
Q: What else inspires you in your work?
Jill Guenza, VP, Women's Design: I think inspiration can come from anywhere. It can come from conversations. It's a lot of seeing what's going on with the world and then how do we interpret that? What kind of message, what kind of story do we want to tell? You're drawing inspiration from somewhere and then iterating on it, just like music.
Q: Final thoughts?
Karyn: Lucky and inspired… it's a privilege to be able to 'lose ourselves in the Archives looking for that special something that can spark into a new idea. As designers, we always want to pull from something authentic and real.