August 24, 2017
Today, skinny jeans are a staple of most people's wardrobes. In fact, the fit has become so essential we even launched a skinny version of our iconic 501® this year. But our foray into slimmer silhouettes started long before that. Here's a look at how skinny jeans evolved at LS&Co.
In the 1930s, Levi Strauss & Co. invented the first blue jeans for women, a slimmer-fitting high-waisted version of the 501® jean. We named them Lady Levi's® Lot 701 and included them as part of our Western Wear line. "Lady Levi's are made just like our men's Levi's," reads our 1938 catalog, "but are tailored to fit and look neat and trim on the feminine figure."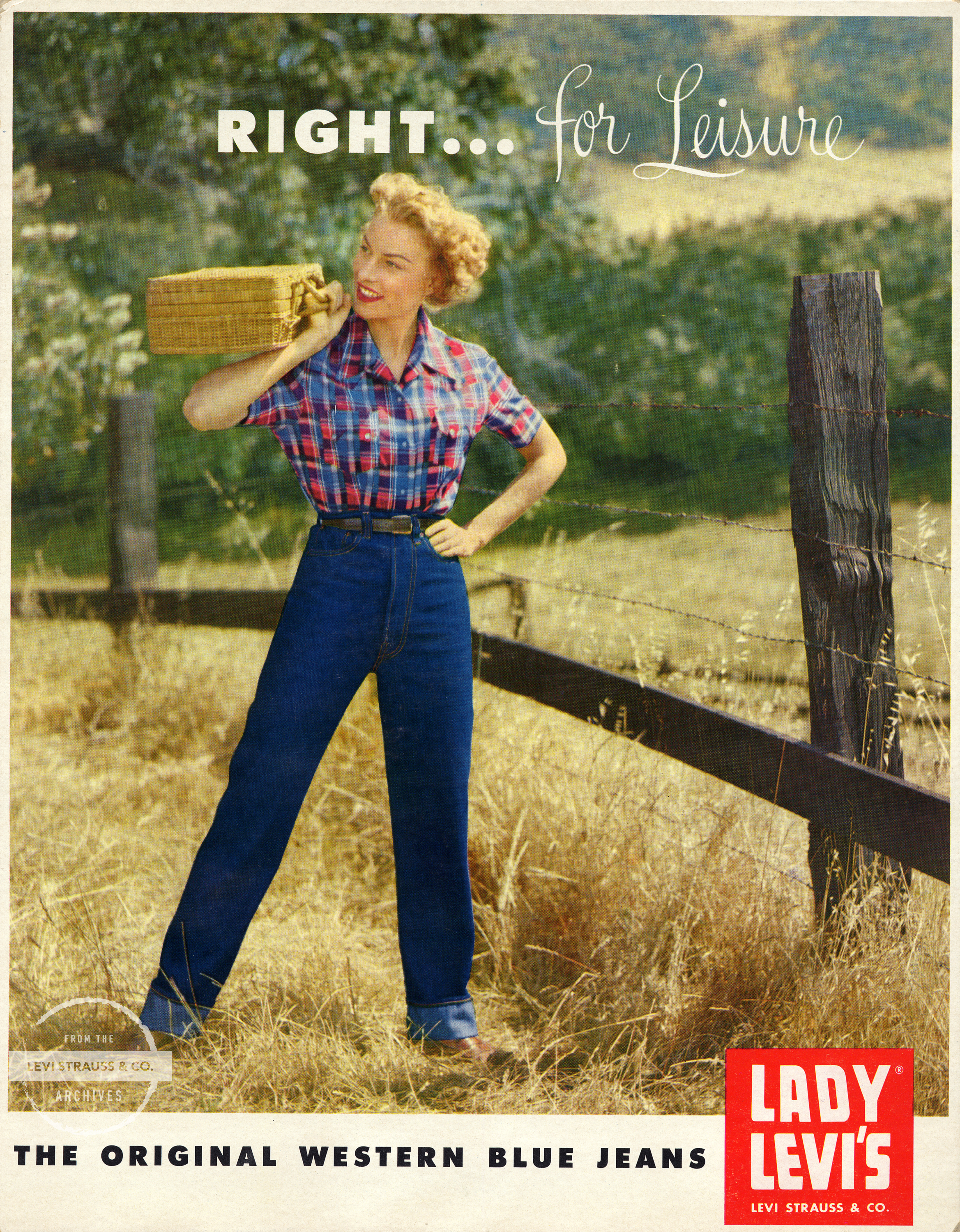 In the 1950s, our advertising imagery shows the mom of the family wearing her "trim" Lady Levi's® on a picnic, working in the garden or working the backyard barbeque.
For ranches out West in the 1950s, our slender cropped denim Ranch Pants slimmed the silhouette of our jeans. Artist Georgia O'Keefe, a transplant to the West who lived out much of her adult life ranch-style in Santa Fe, adopted these jeans — her first serious color choice outside of black and white in her wardrobe, according to a recent exhibit at the Brooklyn Museum of Art.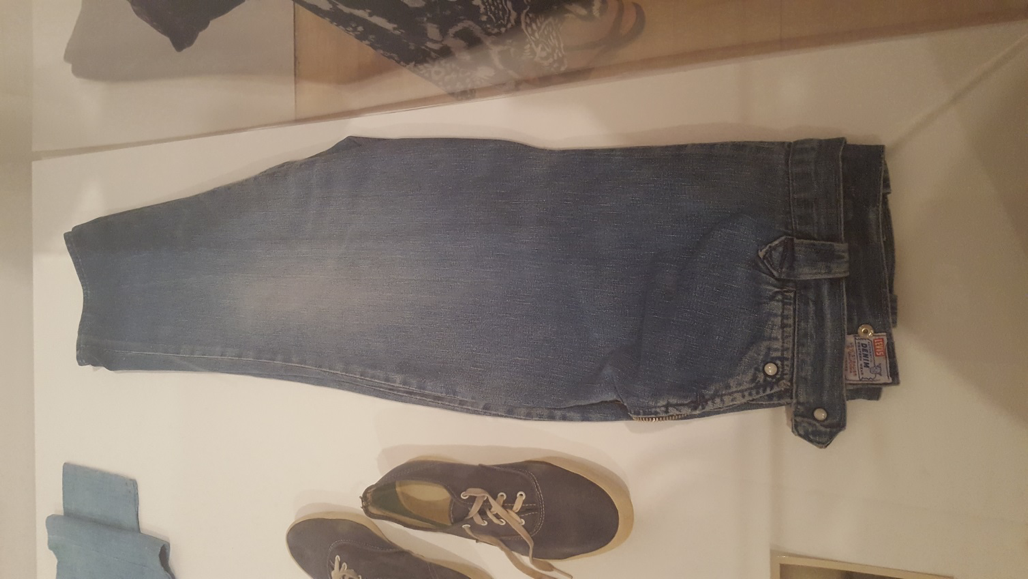 By the mid-1960s a similarly slender Lady Levi's® silhouette — now marketed to young women, not just to mom — begins to get skinnier, and pocket flashers read, "The Long Lean Look of Lady Levi's."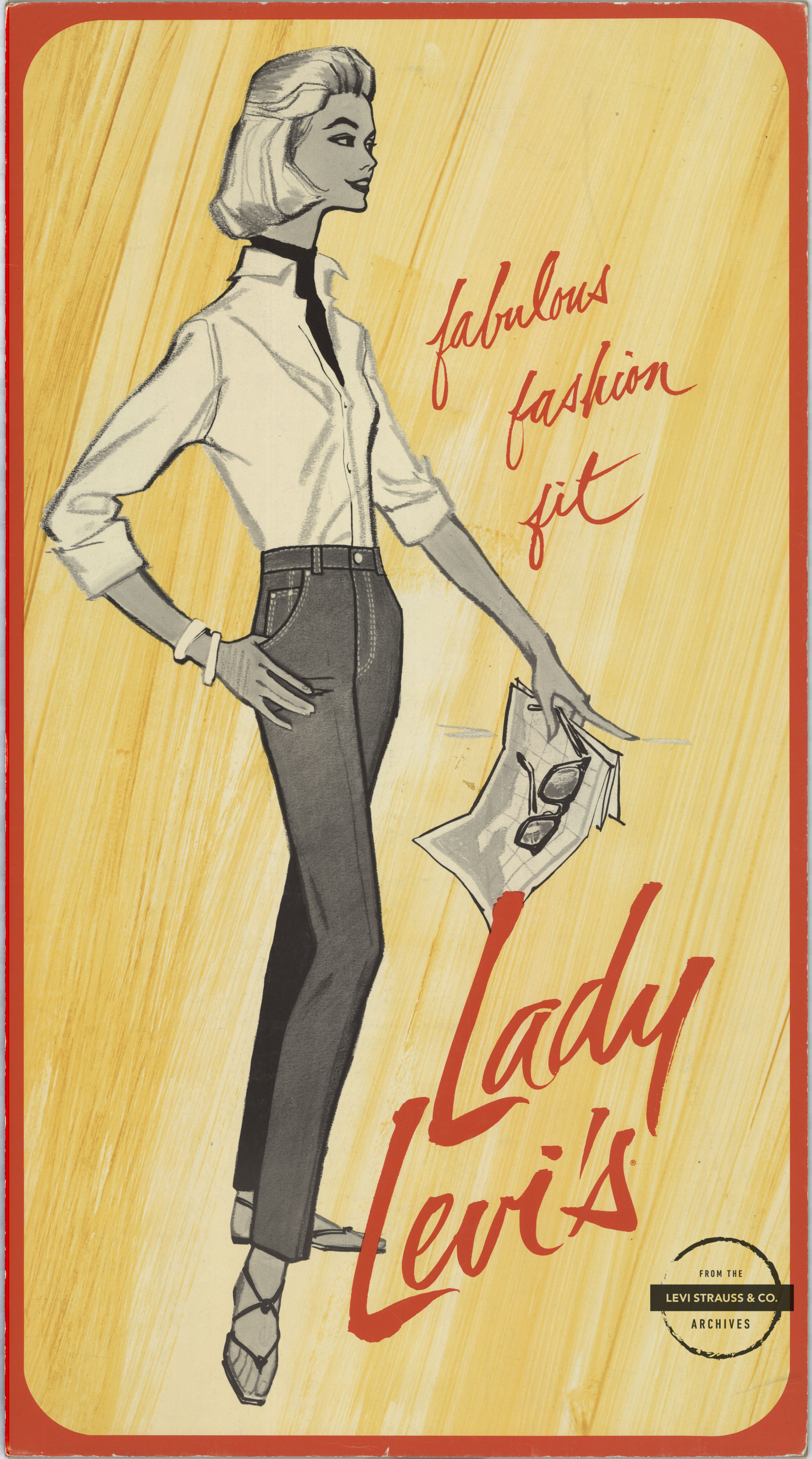 Around the same time, the look of slim jeans began to appeal to younger Levi's® fans. LS&Co. first premiered jeans for juniors during this era in LS&Co. catalogs. They are a 5-pocket pant made of denim and nylon called Misses Stretch Levi's®, an early version of skinny jeans.
Teenagers also started to appear in advertisements, reflecting the power of the Baby Boomer youth culture. "Smoother! Snugger! Smarter!" enthuses a Lady Levi's® advertisement with a teenager dressed in a pair of tightly fitting jeans — an early slim-fit jean, illustrated before the pants were affectionately dubbed "skinny."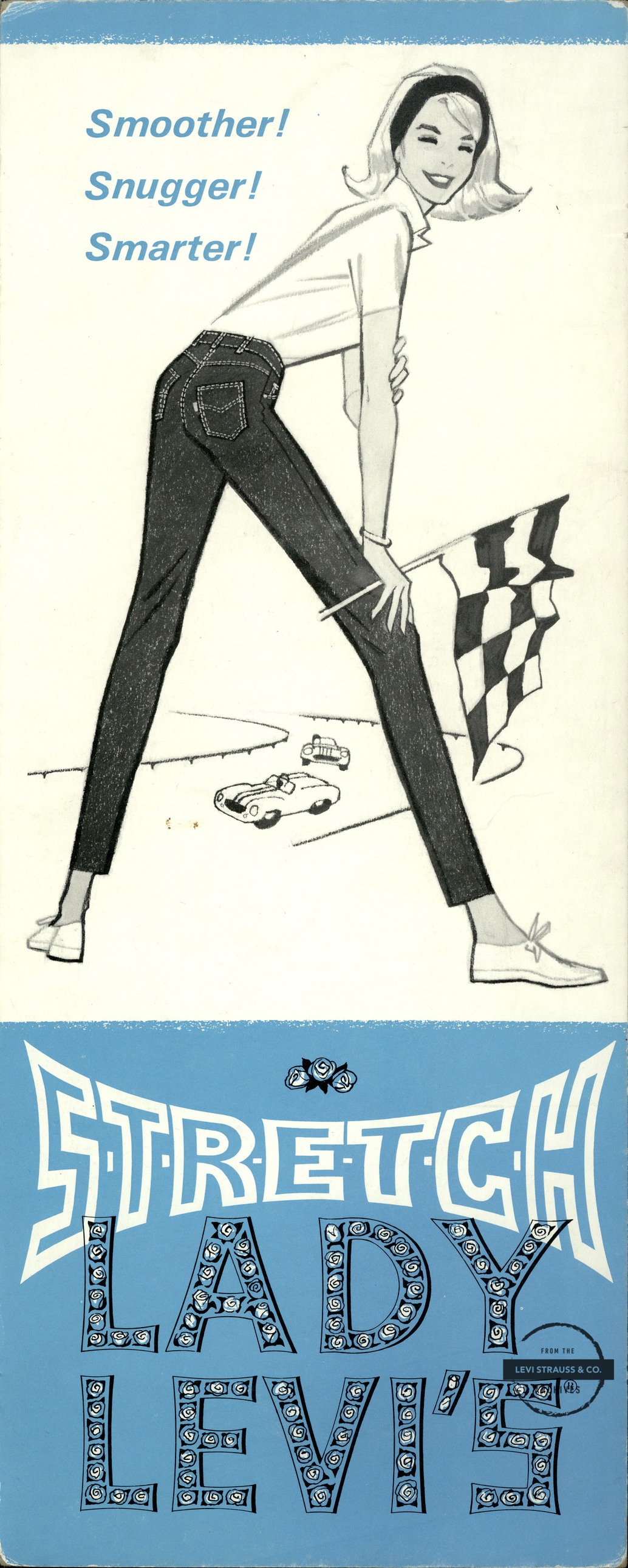 In the decades since, the skinny silhouette has gone from a denim style to a staple, and Levi's® jeans have been there every stretch of the way.