June 8, 2017
On May 20, 1873—144 years ago—Levi Strauss & Co. and tailor Jacob Davis patented the idea for riveted pockets in pants and blue jeans were born. This year the birthday bash, #501Day, went global. I joined the party in China, hosting a vintage 501® workshop and sharing the Levi's® blue jean heritage story live on Tmall—China's biggest eCommerce platform. Here's a look at showtime in Shanghai.
LS&Co.'s Links to China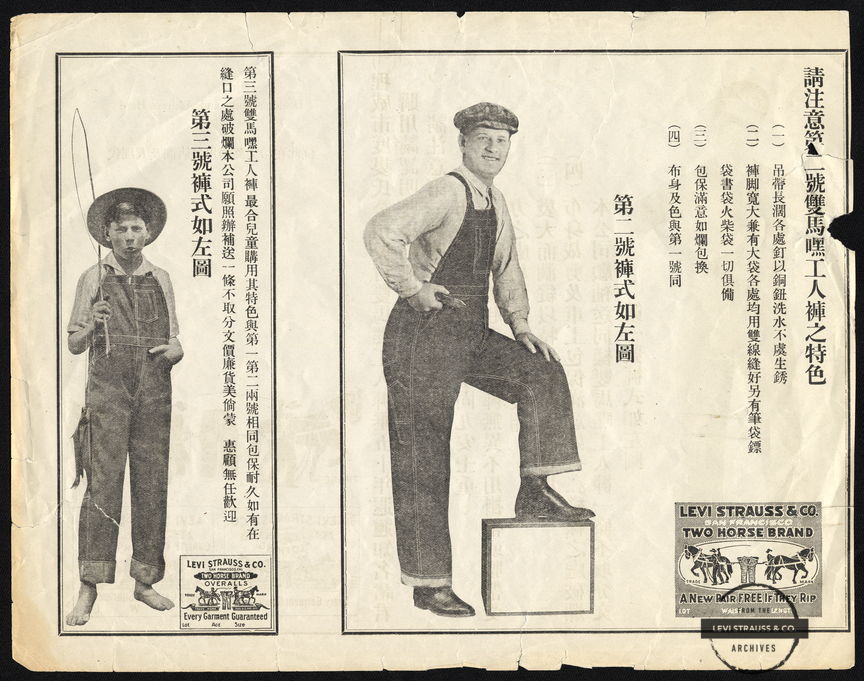 Workers from railroad engineers to miners wore Levi's® blue jeans, originally called overalls, during the first 50 years that LS&Co. manufactured them. Foreigners who immigrated to the American West for work numbered among these early laborers. Chinese, for example, likely worked a limestone quarry near Salinas, California where a rancher recently uncovered a cache of Chinese porcelain, a small metal box with Chinese symbols and hundreds of LS&Co. rivets and buttons. The items were probably the remains of a roadside store where 501® overalls and the crockery were sold to Chinese laborers. By the 20s, LS&Co. made Chinese-language flyers to promote its products among these non-English speakers.
Vintage Jeans Workshops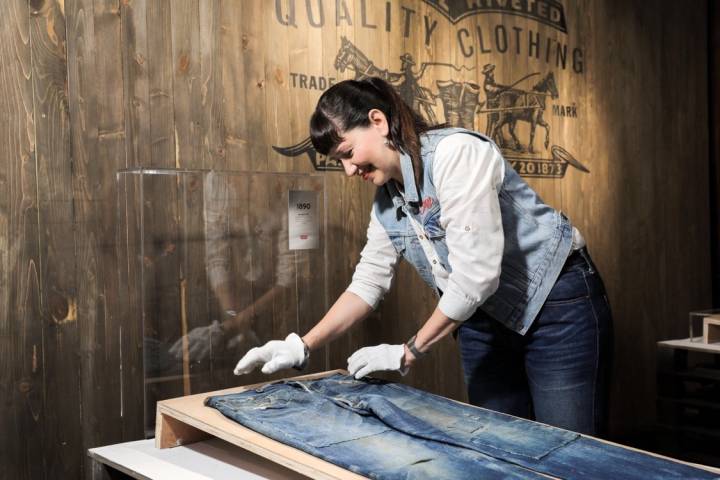 I shared these Chinese connections with a group who attended my Vintage Levi's® Workshop. I walked the workshop guests through garments ranging from one of the oldest blue jeans, a pair of Levi's® jeans dating to 1890, to an early 2000s 501®-inspired low-rise jean worn by Beyoncé during her Destiny's Child years.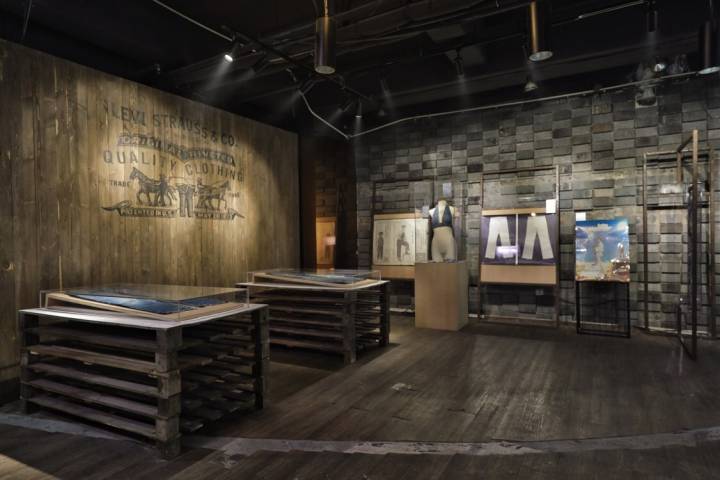 And the Secret Code is…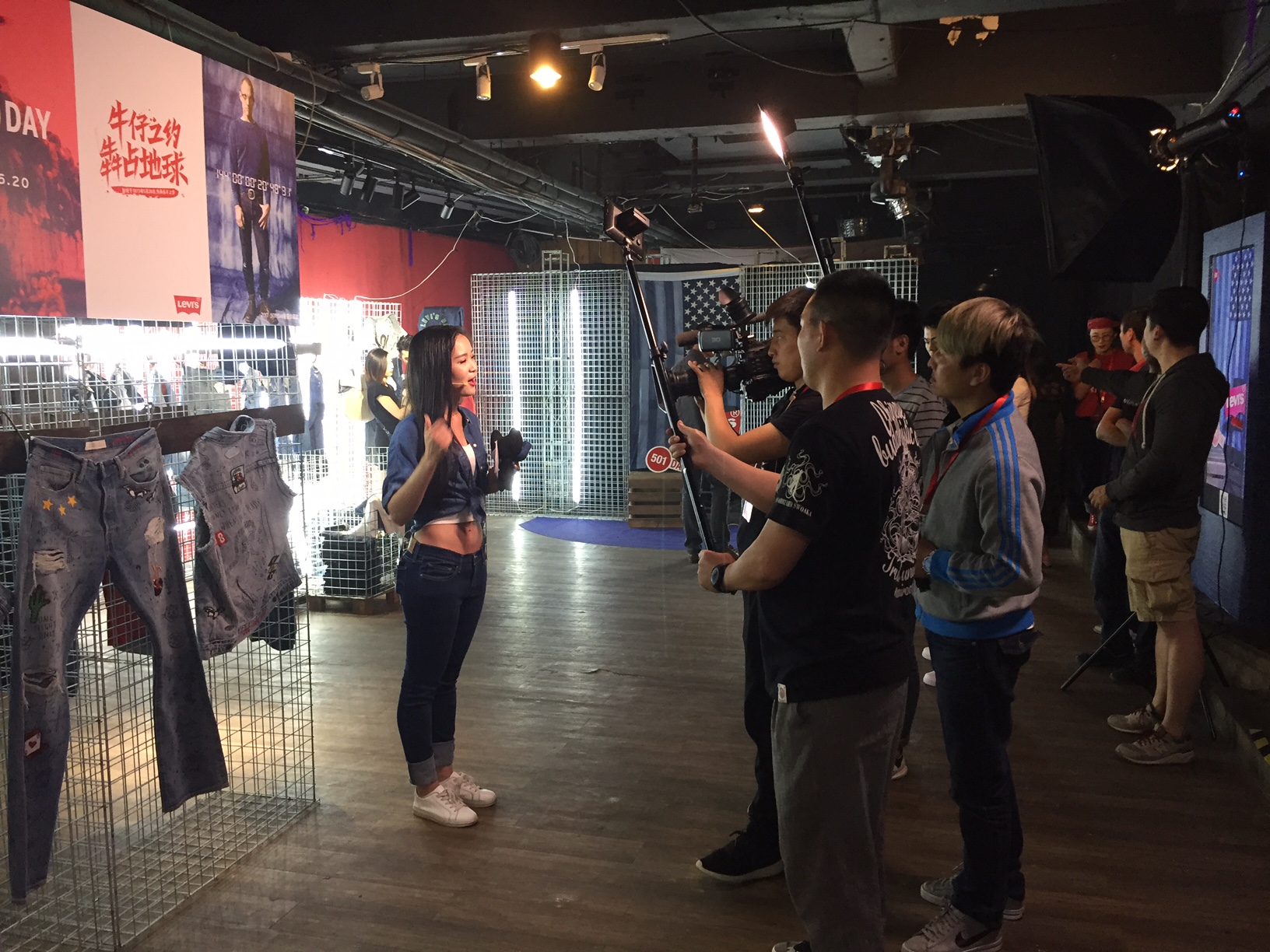 My Tmall broadcast debut began by revealing a "red pocket" giveaway code—501 Limited Edition—with viewers before my 15-minute live segment sharing stories about the vintage Levi's® that I hand-carried from the LS&Co. Archives in San Francisco.
Tmall tech-savy Chinese customers, typically two million viewers, tuned in via mobile device to the blue jeans birthday on May 20. "I use my cell phone for everything," says Rosa Wan, a recent college graduate. "I do all of my shopping online," she noted.
Sites like Alibaba's Tmall make online clothes buying easier. That's one reason China's PR Manager Ryan Li decided to combine the blue jeans birthday bash with a Levi's® livestream shopping event.
Party Time
The Tmall livestream was a prelude to a rockin' party with live music at Shanghai hotspot MAO Livehouse. Young folks crowded the venue where local band Monkeys Legion played, along with French Singer Joyce Jonathan. Saving the best for last, Li Rong Hao finished up the show.
Partygoers also previewed the fifth episode of 501 Jean: Stories of an Original, watching interviews with Snoop Dogg, Dwight Yoakam, and others who reflected on the Levi's® brand's ties to music. They also got a peek at the vintage Levi's® jeans display and the latest Levi's® products, plus the 501® Limited Edition Collection. The night wasn't complete without guests snapping pics in front of a Levi's® blue jean background and #501Day decorations.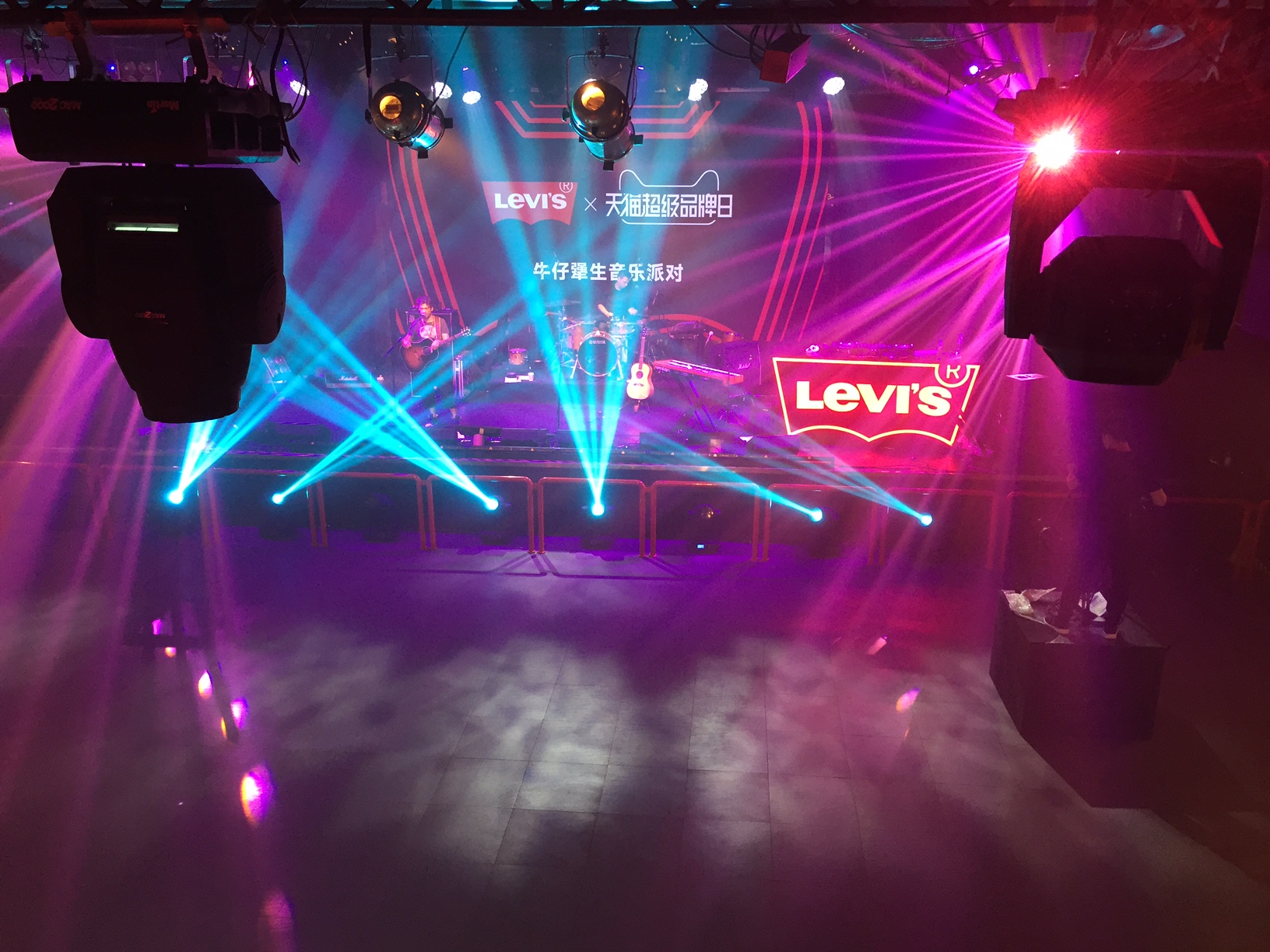 Want to keep up with the LS&Co. Archives and other cool LS&Co. heritage news? Follow Tracey on Twitter, @TraceyPanek, and stay tuned to Unzipped!