January 19, 2017
Most people know Levi Strauss & Co. for our blue jeans—the world's first—or pants like our 505® zippered jean, Dockers® khaki slacks or even our vintage orange Tab bell bottoms. Yet we've been making tops for nearly as long as we've been making pants – almost 140 years. Shirts, blouses, tees and jackets – we've done them all.
From our 1880s denim, riveted triple-pleat blouse to the velour warm-up jacket we created for the 1984 Los Angeles Olympics, our tops collection is remarkable. In tribute to our vast array of tops dating back to the early 19th Century, I'll be highlighting the "cream of the top crop" throughout the year in celebration.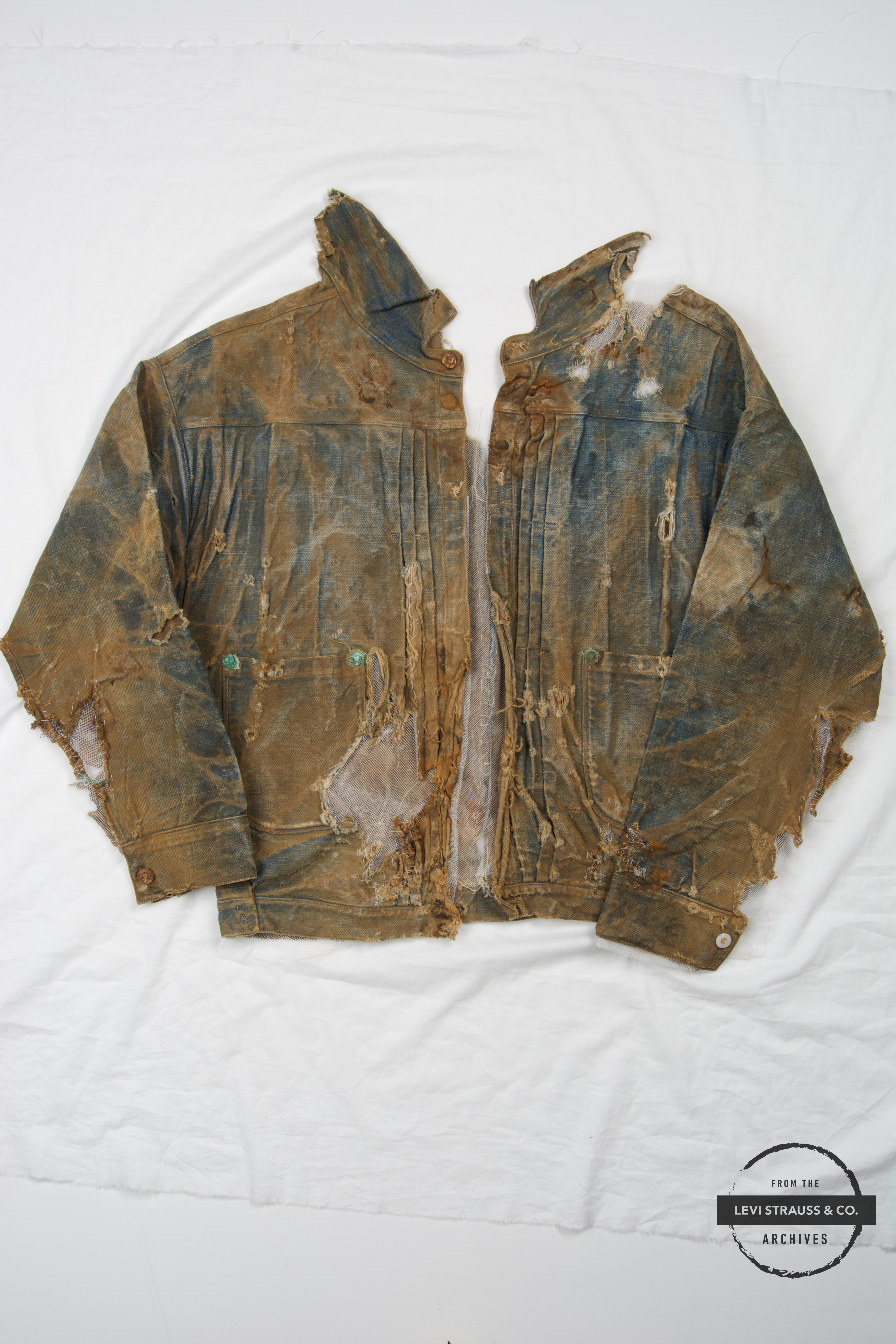 First up – an item considered the original jean jacket, LS&Co.'s riveted triple-pleat blouse. First manufactured in the 1880s, this first top was called a denim "blouse," which is the French word for shirt. It had three pleats on each side of the center buttons that could be opened for extra room. Rivets secured the cuff wrist opening and the fit could be adjusted by a back cinch.
Men could purchase a complete set of Levi's® work clothes that stood up to hard labor—riveted denim waist overalls and this matching triple-pleat riveted denim blouse.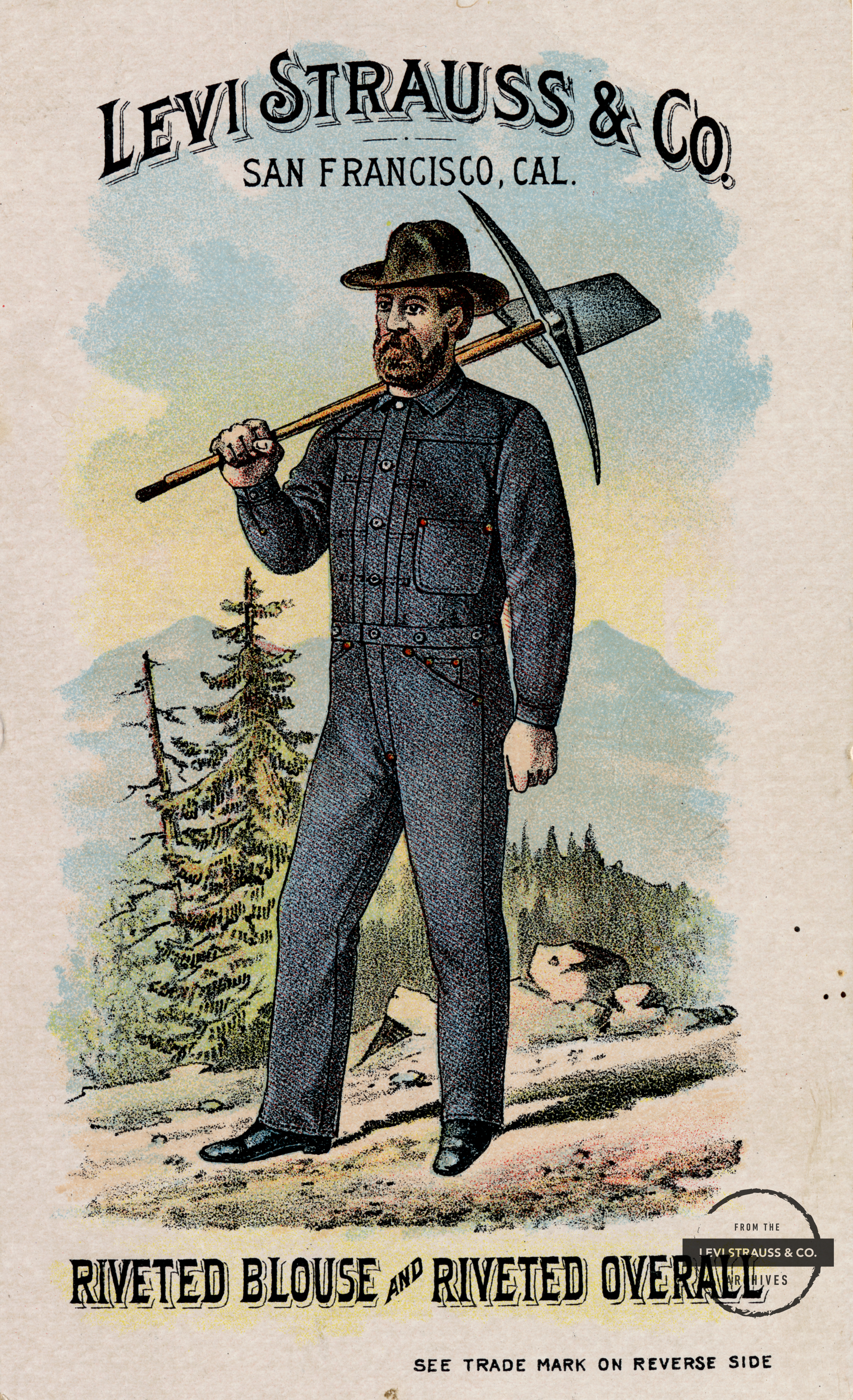 Unique features like those on the triple-pleat blouse prove that innovation has always been central to our creations. Think the special design work incorporated into the jeans of our Commuter line or the revolutionary Project Jacquard jacket, touch-enabled with sensors woven into the fabric.
Stay tuned throughout the year for more cool top finds straight from our Archives.