December 15, 2016
When Phyllis Starkey Davis moved from Minnesota to Arizona as a child, she quickly adopted western habits. She rode horses, explored the desert and took up western dress – Levi's® denim, of course.
Now 95, Phyllis recently donated one of her childhood treasures to the Levi Strauss & Co. Archives—an unusual customized jacket that captures elements of her life growing up in Levi's® during the Depression.
Phyllis' parents bought the jacket—a Lot 213—second-hand during the Depression. The 200-series jacket was more affordable than the 500-series garments that LS&Co. also manufactured. The Starkey family, like most Americans at the time, scrimped and saved to get by. This meant thrift shop purchases for Phyllis and her older brother, Chester, who also had a Levi's® coat.
While Phyllis' family was budgeting with care, LS&Co. struggled through the Depression along with the rest of the country. It put employees to work refinishing the wooden floors at its Valencia Street factory in San Francisco when demand for garments waned. LS&Co. also supported President Franklin Roosevelt's recovery efforts in the 1930s by adhering to the government's National Recovery Act (NRA) regulations. Phyllis' jacket includes evidence of these efforts—a small blue eagle tag sewn under the coat's cloth label.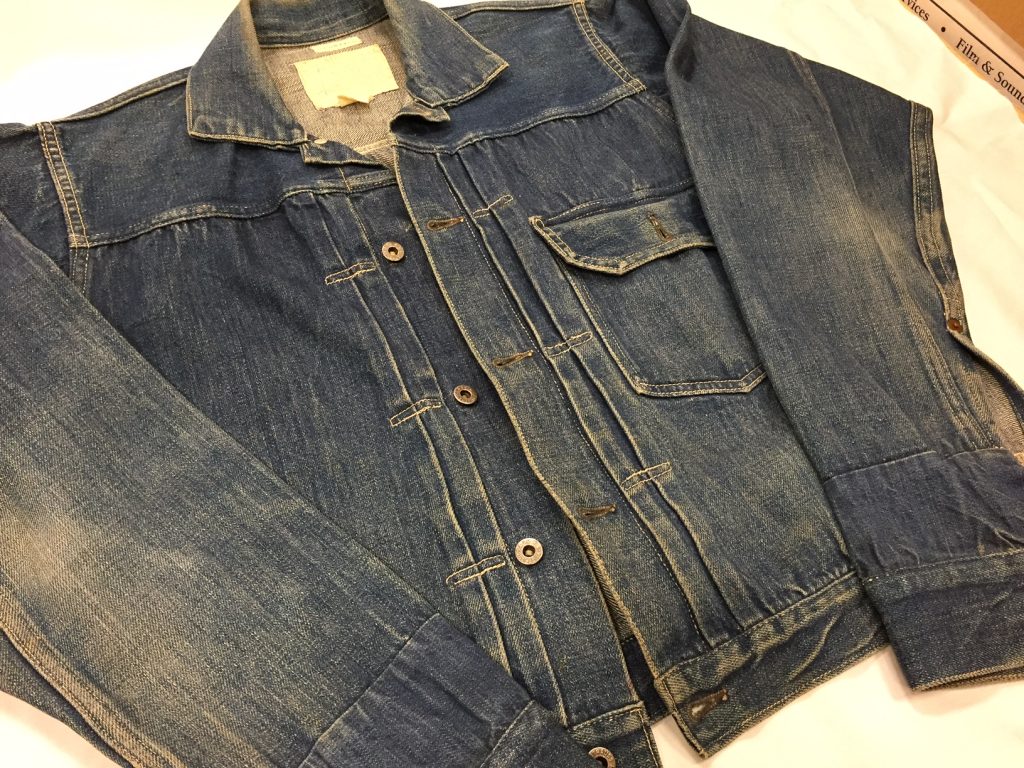 The jacket became a wardrobe staple for Phyllis and was customized to better fit her. A strip of red-lined selvedge denim, probably from a pair of recycled Levi's® jeans, was inserted near the riveted wrist cuffs to extend the arm length. To personalize the jacket (and make sure it could be recovered if lost) Phyllis' name was added to the inside of the coat.
Phyllis and the rest of the country survived the Depression, moving on to brighter economic times. Phyllis studied in the East and lived in New York City for a time. She also lived abroad, modeled, skied and even learned to fly. In Japan, Phyllis worked for the U.S. Army and became the only person, other than the Emperor, to drive a red MG sports car, which she had shipped from the States. She also worked for three years in Germany and later married her husband, John Davis, a career Army officer. The couple eventually retired to New Mexico, where Phyllis immersed herself in archaeology.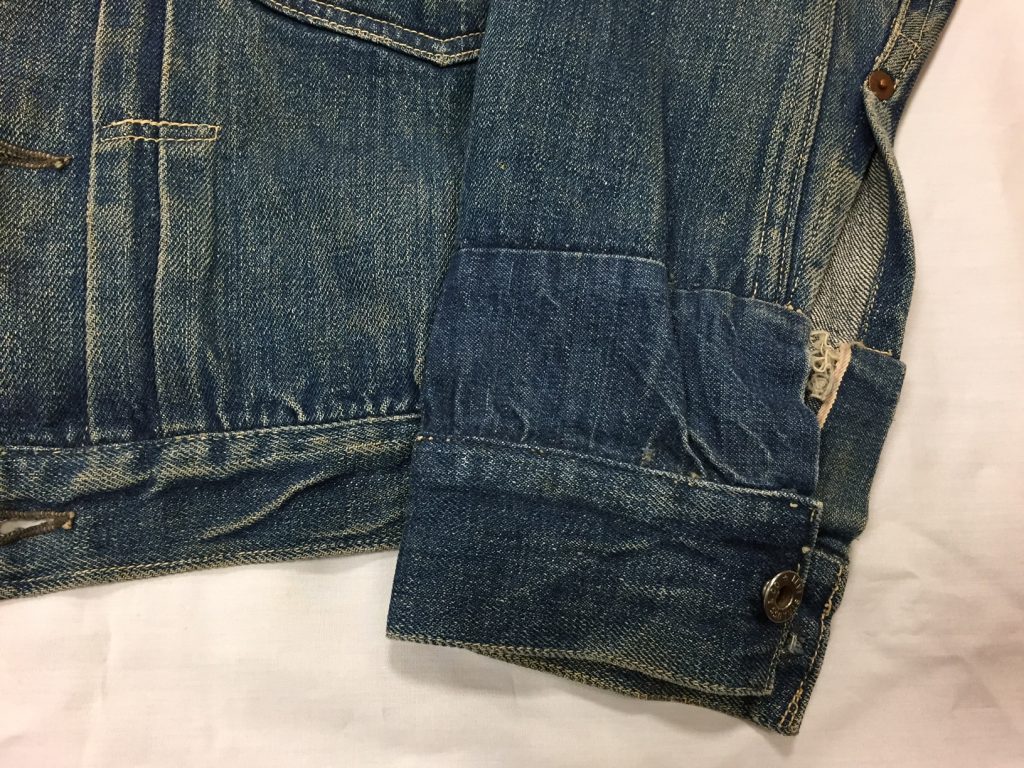 Details of Phyllis' early 1930s denim jacket include:
Lot 213
Size 38
Cloth Label with Two-Horse trademark
National Recovery Area (NRA) tag with blue eagle
Single front right pocket with flap
Gusseted front with double-pleats that can be opened for extra room
Riveted cuff wrist openings lengthened with strips of red-selvage denim
Sewn-in name label, "Phyllis M. Starkey"
ABOUT THE AUTHOR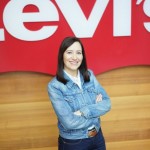 Tracey Panek is the Historian for Levi Strauss & Co. where she manages the day-to-day workings of the Levi Strauss & Co. Archives as a key corporate asset, answering historical questions, assisting designers, brand managers, executives and other employees whose work requires historical materials in the Archives.
Like this story?
Sign up for the Unzipped newsletter to get the best of the Unzipped blog — company news and views, employee profiles, innovation and sustainability stories, behind-the-scenes and Archives highlights — sent straight to your inbox weekly. Also, be sure to follow @TraceyPanek on Twitter for exclusive vintage photos, historical tidbits and more!