August 25, 2016
We're always innovating and finding ways to improve things at Levi Strauss & Co., from inventing the first pair of blue jeans to developing methods that incorporate wearable technology into clothing.
Those innovations start with our designers and one of the first places they look to when they are dreaming up the newest collection is the Levi Strauss & Co. Archives. Last year, the Archives launched The Virtual Vault, a way for designers to easily access key pieces any time, anywhere digitally. This summer, the Archives took up another challenge.
Designers, merchandisers and others often visit the Archives in person to see the same items at different times throughout a given season—like the 505®. "When developing our new 505c, a host of folks visited the Archives to look at the same core garments and materials," said LS&Co. Historian Tracey Panek. "We needed to come up with a solution to make material available but reduce the time and extra wear on the garments by pulling them out and putting them away repeatedly."
After visiting the Department of Nike Archives, Tracey hit on the idea of creating a space where pieces from the collection could be on display for an extended period of time. The room would need to be secure, provide built-in wall storage and display surfaces and be accessible to the Archives. Garments and materials in the room could then be available for research without constant pulls and reboxing. In addition, if a designer needed a second look at, say, a pair of Levi's® red Tab 501s, those Levi's® would already be available for the designer to come back and study.
The Archives team identified a former conference room that had been used for Archives storage. We got to work converting it into a functional work space in early July, designing a room to safely and temporarily display pieces from a given collection in an area that employees could return to for creativity.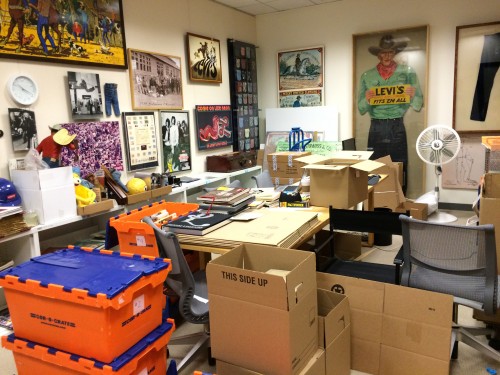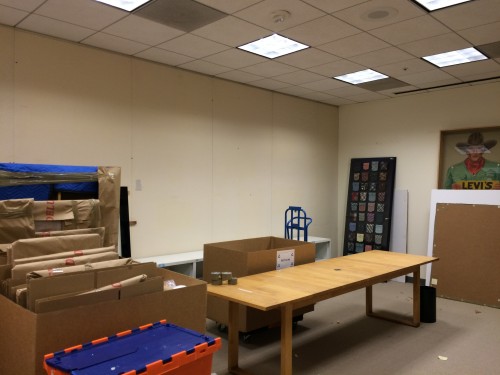 Dubbed the Inspiration Room, the space features:
An entire wall of moveable fixtures so that garments and artifacts on display can change as seasons or the design focus changes
A massive work table to lay out garments and study individual details up close
A new 60'' HD monitor to show off visuals—like one of ~4,000 newly digitized commercials dating back to the 1960s
Not only is this a space for our designers to use, it also provided the backdrop for a videotaped oral history project that was conducted at the end of July.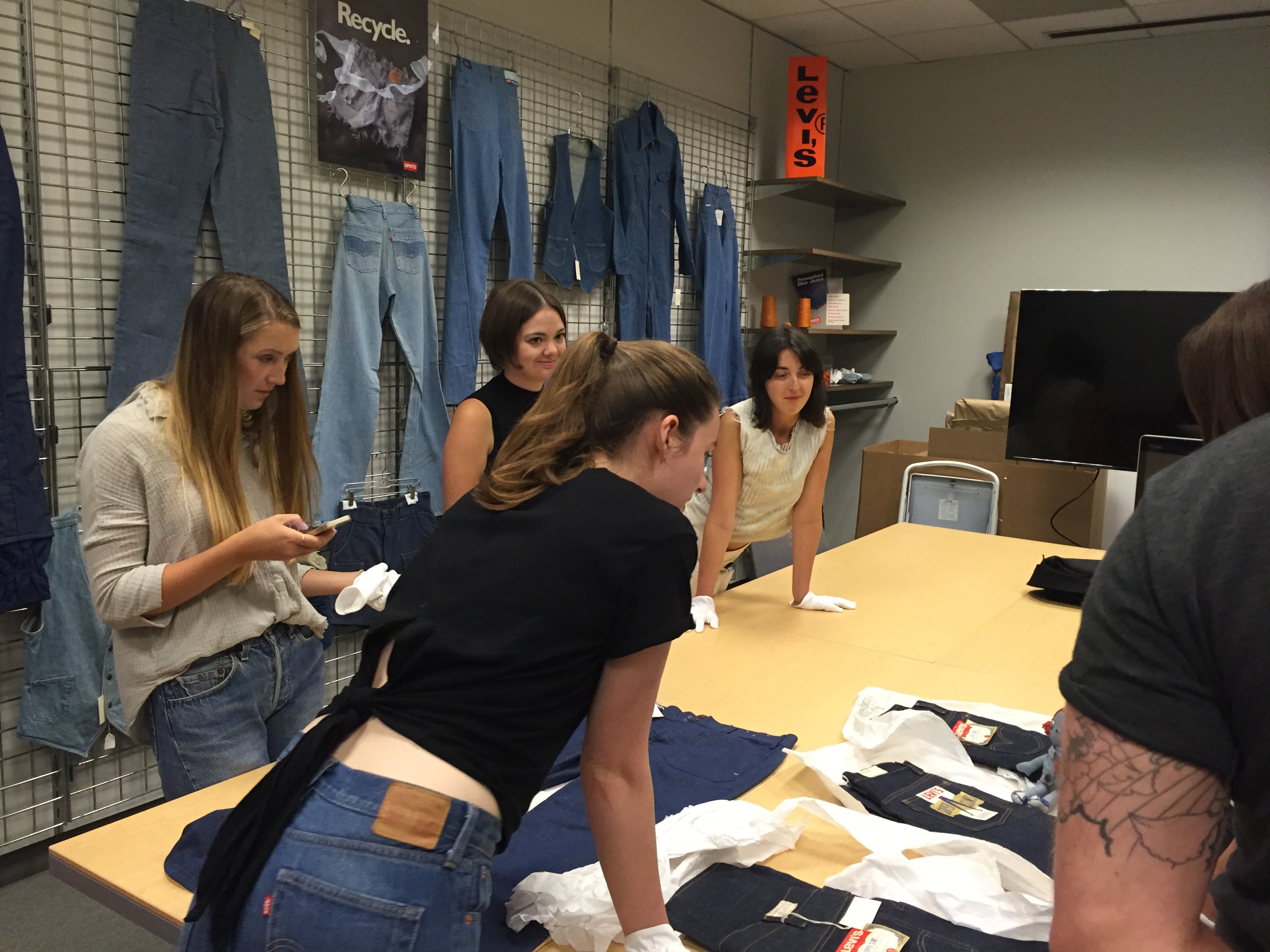 Check back here for more information on that project and other Archives activities.