July 25, 2016
The juggernaut that is the Summer Olympics isn't just about the medal counts and athletic glories, it's also about the fashion of sport.
Thanks to the international spotlight put on the event, it's become one of fashion's biggest games in town. Opening ceremonies can rival any runway, with athletes donning everyone from Ralph Lauren (for team USA) to Stella McCartney (for Great Britain).
Levi Strauss & Co. was tapped back in 1980 to design uniforms for the USA athletes of the Winter Olympic Games held in Lake Placid, New York.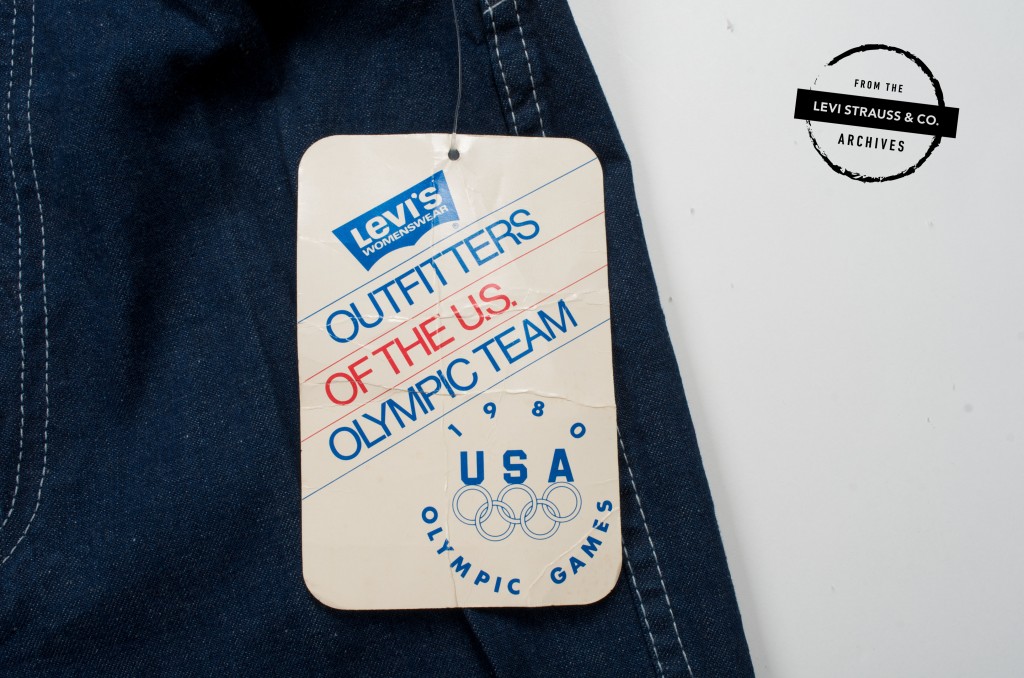 "Levi Strauss & Co. has outfitted generations of people, from cowboys and miners to today's rock stars, so it's no surprise that we've even created garments for Olympic athletes," Levi Strauss & Co. Historian Tracey Panek said.
As Veronica Hendry, senior editor of WGSN, told Fast Company, "It's a great platform to elevate your brand. You're on an international stage, one of the only times the international community is together and interacts for a celebratory cause."
But it's not just the athletes getting in gear. Brands like Levi's® are outfitting those not lucky enough to be on the pool platforms or pummel horses of Rio. The Country Tees™ collection utilizes the colors of participating countries atop its signature batwing. Branded shirts and other clothing is a fun way to get in on the action from the comforts of that couch or bar stool.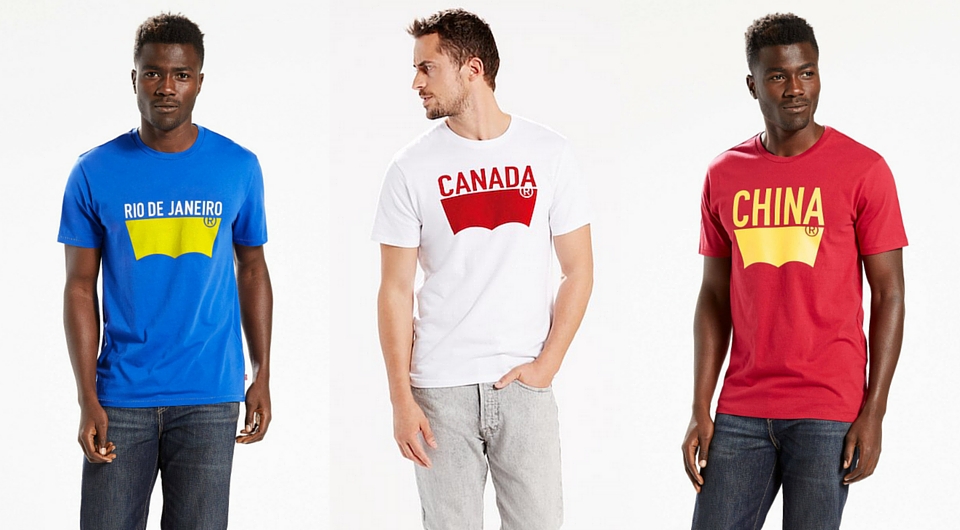 With the games set to kick off in just two weeks, now is the perfect time to gear up and put your pride on.