May 6, 2016
We're recognizing Mother's Day by celebrating the evolution of the mother of all denim trends: the mom jean.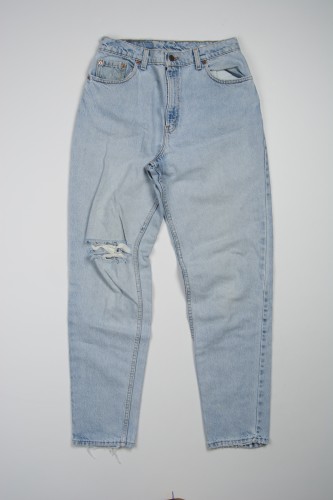 Back in the 1980s and 1990s, the iconic style—high-waisted with a cropped, slightly tapered leg—was a fashion staple. From Susan Sarandon and Geena Davis in the hit film Thelma and Louise to the entire female cast of "Beverly Hills, 90210," a range of celebrities rocked the look. Star power was all it took for the trend to become the unofficial uniform of suburban moms everywhere. And while the style eventually subsided in the early 2000s, it's officially made a, yes, sexy comeback brought to you by Levi's®.
The Wedgie Jean, a new fit introduced in the Levi's® Spring 2016 collection, represents the perfect mix of old and new. The vintage-inspired women's jean embodies the heritage of the iconic 505™—with a few necessary upgrades that have taken it from mom jean to a hot denim commodity. Gone are the days of awkward bulges and unflattering fits. By tweaking the pattern to accentuate the waist, fit snugly at the hips, and show off a woman's— ahem—assets, these jeans have never looked sexier — all while retaining that vintage cool-girl vibe. The back pockets of the Wedgie Jean are slightly tilted inwards, adding the allure of the ultimate "mom butt."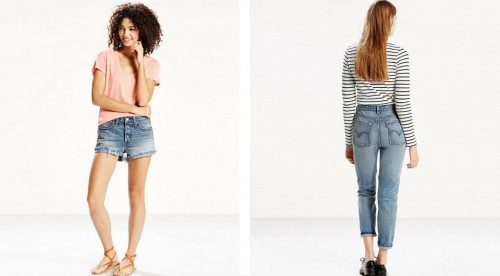 "The Wedgie was inspired by the way girls were wearing vintage Levi's," said Jonathan Cheung, Head of Design at Levi Strauss & Co. "Just as the 501 CT was inspired by girls wearing the 501® a little bit slouchy, the Wedgie is inspired by girls that were downsizing a vintage 505™ and wearing it very close and almost vacuum-packed to the rear ends, hence the affectionate and cheeky name."
Keep in mind, this updated fit is for those who aren't afraid to flaunt their figures.
"The Wedgie would be for those moments that you wanted to overtly feel sexier and to have something closer to your body," Jonathan said. "That would be the main occasion for the Wedgie—and know that you're going to raise a few eyebrows."
And things are about to get even cheekier just in time for summer with the Wedgie fit now also available in shorts.
It took a few decades, but the Mom Jean has finally evolved—and found its edge along the way. We have the old style to thank for giving birth to a look that bears a resemblance to its roots, while representing a totally new generation of trend-setters walking around with—and in—a Wedgie.
Happy Mother's Day, Mom (jeans)—we love you!
Like this story?
Sign up for the Unzipped newsletter to get the best of the Unzipped blog — company news and views, employee profiles, innovation and sustainability stories, behind-the-scenes and Archives highlights — sent straight to your inbox weekly.