November 19, 2015
I have loved National Geographic since the day the magazine began arriving in my mailbox in elementary school (thanks to my grandma). Every issue transported me to a world of adventure with photographs that captured my imagination and whet my appetite for travel. When I received an invitation to visit the National Geographic Archives, I knew the experience would be amazing. Along with uncovering some remarkable photos of people in Levi's® jeans across the globe, I discovered a surprising number of adventurers who donned denim to explore the world.
From its Washington D. C. headquarters, National Geographic funds more than 300 research, conservation and exploration projects around the globe each year. Along with administrative offices, the headquarters boasts a museum and store where visitors can do some exploration on their own.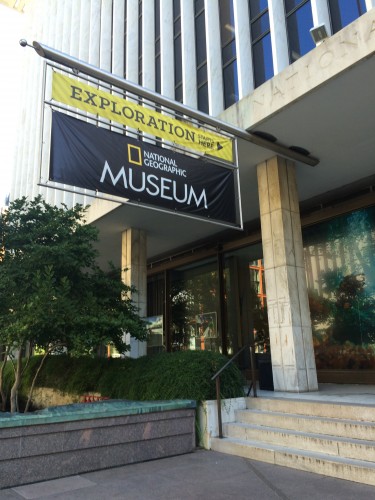 My visit began with a tour and history lesson by National Geographic Society Historians Renee Braden and Cathy Hunter. Founded in 1888, the Society celebrated its 125th Anniversary in 2013. The 33 founders, including inventor Alexander Graham Bell, first met at the Cosmos Club in Washington, D.C. and formed the organization to share their scientific interests and findings. The first magazine rolled off the press in October 1888. I imagined the Society's founders surrounding the circular table I saw in the historic Hubbard Hall. In the Board Room, I couldn't resist taking a seat at the head of the enormous rectangular table.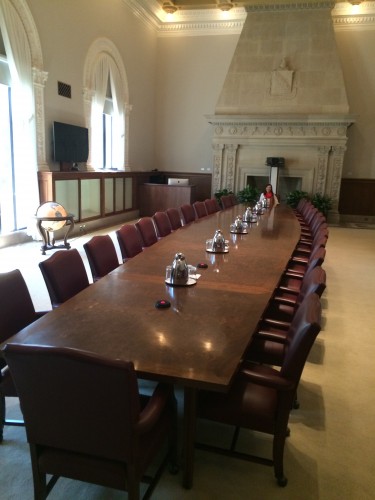 Next, I headed to the basement to spend the afternoon in the Society's archives with Senior Archivist Bill Bonner. Bill greeted me in his Levi's® blue jeans, something I appreciated.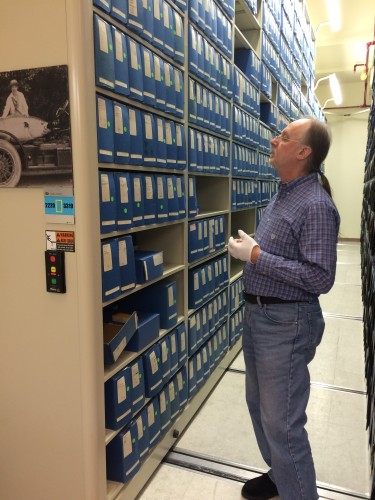 Bill is quiet and methodical, selecting images for the magazine's In The Loupe section. The page is a photo flash back that captures a moment or event in time. Bill and I reviewed hundreds of photographs wearing white gloves to protect the images—the same thing I do when handling the vintage garments at the Levi Strauss & Co. Archives.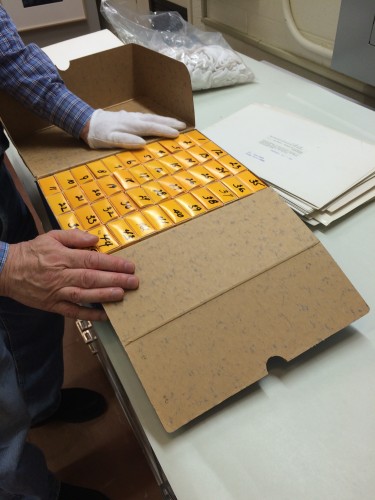 National Geographic has sponsored some of the world's best known explorers. National Geographic grantees range from polar explorer Robert Peary and Hiram Bingham, excavator of the lost Inca city of Machu Picchu, to oceanographer Jacques Cousteau. I hoped to learn more about the attire of these global adventurers.
Khaki clothing was typical attire for many explorers at the turn of the twentieth century. Charles Lindbergh and Ernest Hemingway are memorable in their khakis. Teddy Roosevelt popularized khaki clothing during his safaris and hunting expeditions. Even primatologist Jane Goodall wore khaki shorts and shirts during her studies of chimpanzees. Goodall's image graced many pages of National Geographic magazine.
There are a few exceptions to khaki wear among the Society's expeditions through the 1920s—especially in the Western United States where LS&Co. sold Levi's® blue jeans. Bill Bonner pointed out a series of images from the Society's 1925 Pueblo Bonito Expedition to New Mexico. One memorable black and white image shot near Chaco Canyon National Monument features Society explorers standing among several Zuni and Navajo workmen dressed in blue jeans at Pueblo Bonito Camp.
As blue jeans gained popularity globally, especially by the 1960s, denim-wearing among explorers and other globe trotters also took off. Mountain gorilla expert Dian Fossey, for instance, was photographed in 1969 dressed in denim from head to toe. Fossey huddles near two gorillas and appears to be reading aloud to them from her notebook. The setting is a lush verdant landscape. The photo colors are vivid contrasts of green, black, and indigo blue. Another image shows Fossey in blue jeans, red socks and boots. One juvenile gorilla hangs over her shoulders, another hangs at her hip.
Other National Geographic issues highlight explorers, and people across the globe generally, dressed in blue jeans. One 1976 magazine article photographed in Mexico features denim-clad discoverer Kathy Brugger, who stands among hundreds of monarch butterflies. Her dress? A red turtle neck, denim shirt and blue jeans. Brugger and other members of Dr. Fred Urquhart's team discovered that North America's eastern monarch butterflies all wintered in the Sierra Madre Mountains.
Levi Strauss & Co. fostered the global denim explosion by expanding its sales and manufacturing after World War II and exporting blue jeans worldwide, beginning in Asia and Europe. By 1965, LS&Co. formalized its global activities, establishing Levi Strauss International. During the same decade, LS&Co. even offered free Levi's® jeans to those who joined the Peace Corps. Like National Geographic grantees, these Peace Corps workers took on assignments worldwide.
Here are a few other denim-wearing explorers, from archaeologists to tourists, who I discovered during my visit to the National Geographic Archives:
Visitor explores the Tsukiji Fish Market in Tokyo in Levi's® 501® jeans in 1994.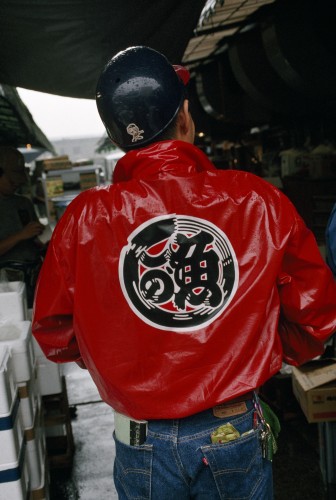 National Geographic tour, men in Levi's® jeans eat outside a chow tent at a remote campsite among red rocks Willows Tanks, Utah.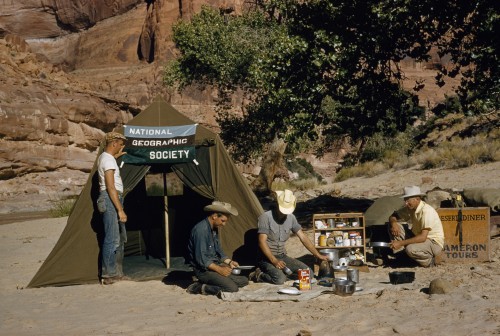 Archaeologists excavate skeletal remains in Herculaneum, Italy, dressed in blue jeans.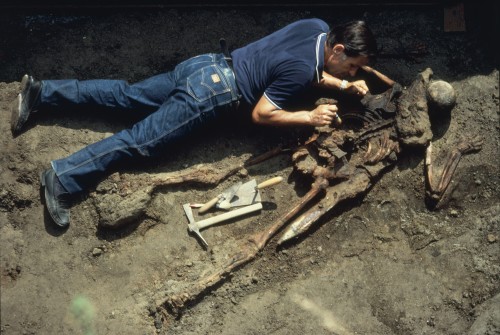 ABOUT THE AUTHOR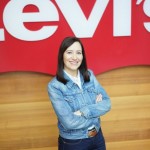 Tracey Panek is the Historian for Levi Strauss & Co. where she manages the day-to-day workings of the Levi Strauss & Co. Archives as a key corporate asset, answering historical questions, assisting designers, brand managers, executives and other employees whose work requires historical materials in the Archives.
Prior to joining LS&Co., Tracey spent 14 years as Historian and Archivist at AAA Northern California, Nevada & Utah where she managed a corporate history program for the 100+ year old company. She began her corporate history career at AirTouch Communications—today Verizon and Vodafone—a San Francisco based company that launched cellular service at the Los Angeles Olympics in 1984.
Like this story?
Sign up for the Unzipped newsletter to get the best of the Unzipped blog — company news and views, employee profiles, innovation and sustainability stories, behind-the-scenes and Archives highlights — sent straight to your inbox weekly.