November 4, 2015
What do the best dressed 47-foot cowboys wear? Levi's® jeans of course—in the tallest size you can get your hands on. In the late 1950s, Harry Wheeler built a soaring giant cowboy, later dubbed "Tex Randall," to draw visitors to his motel and curio shop. In a recent interview with Wheeler's daughter, Judy (pictured below), I learned the unusual connection between Levi Strauss & Co. and one of tallest roadside attractions in Texas.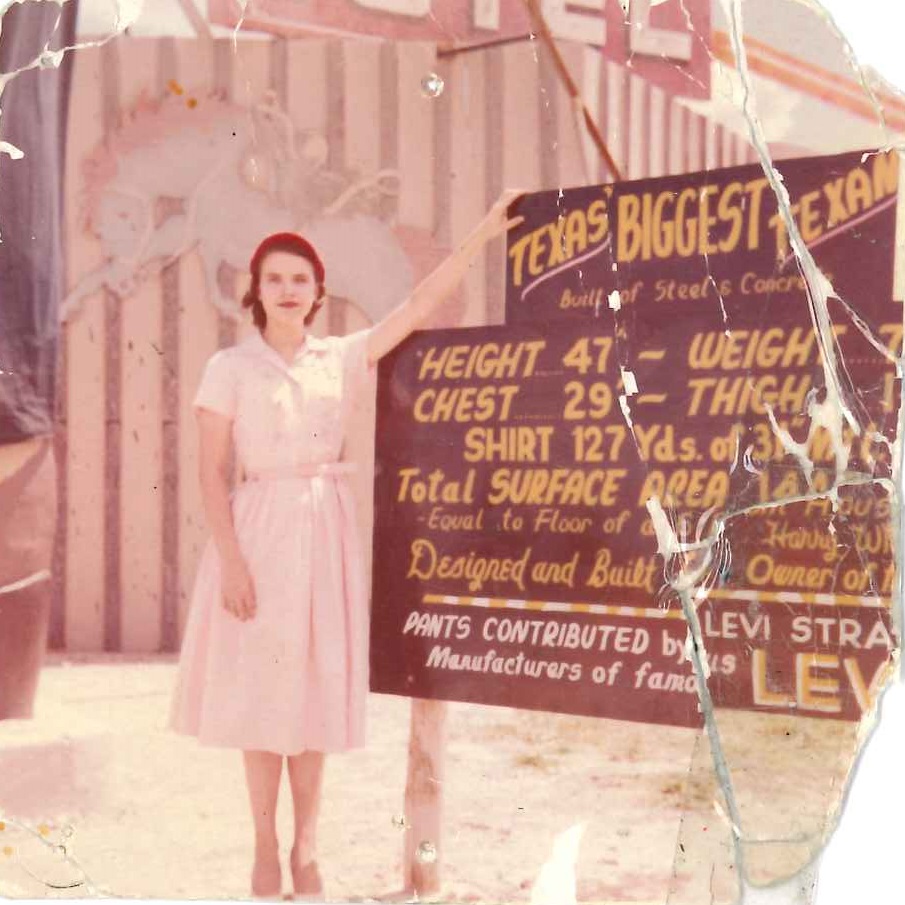 Billed as "Texas' Biggest Texan" when it was erected, the giant cowboy took a year of hard work and loads of steel and concrete to assemble. Wheeler built the cowboy to tower above his shop in Canyon, Texas, just outside of Amarillo. Hundreds of Americans took to the roads in the 1960s following President Eisenhower's authorization for an interstate highway system in 1956 and the development of new freeways. Road trippers drove for miles to see the giant cowboy and other roadside curiosities. A growing number of travelers, especially teens, took to the roads dressed in Levi'® 501s® jeans, White Levi's® jeans or our popular zippered 505® jeans.
By the mid-1960s Levi Strauss & Co. opened several plants in nearby Amarillo to keep up with the baby boom demand. Manufacturing kept pace with soaring sales of Levi's® jeans and other products. With Texas' Biggest Texan soaring prominently just a few miles down the highway, the local Levi Strauss plant in Amarillo offered Wheeler a pair of jeans for the giant cowboy. It was a tall order to fill, but LS&Co. was up to the challenge.
A yellowed newspaper photograph Judy saved shows her father adjusting the lengthy Levi's® jeans as they hang from a crane. Wheeler crafted the frame and then covered it with special crack-resistant cement, painting the hands, boots, and face. "He made snap buttons and a belt buckle by himself," she boasted. Judy's enthusiasm for her dad is infectious. "Dad was a genius," Judy concluded. "Levi Strauss provided the jeans, but dad sewed them up by himself."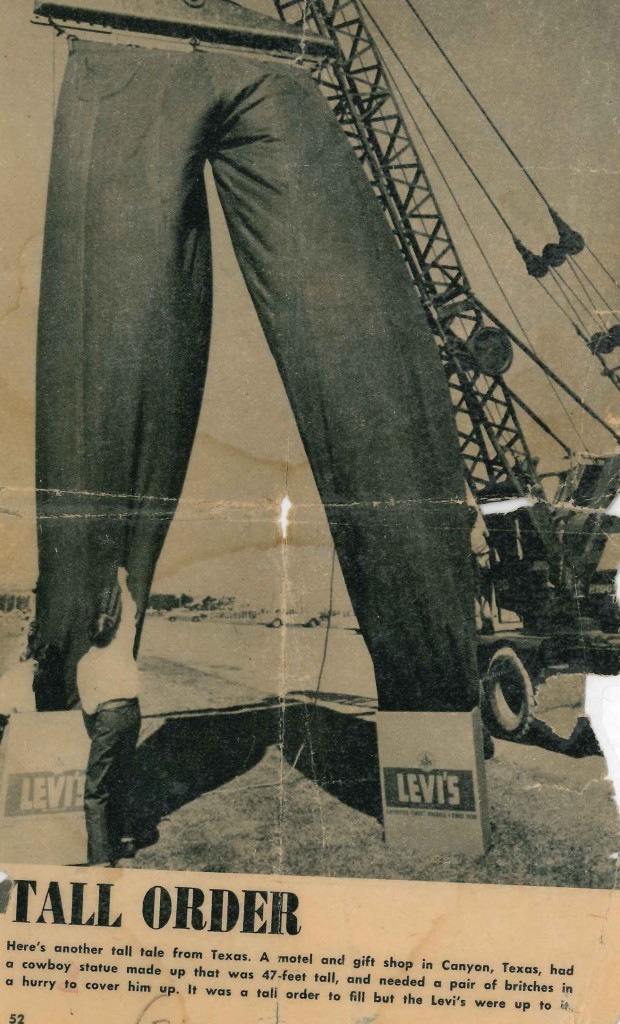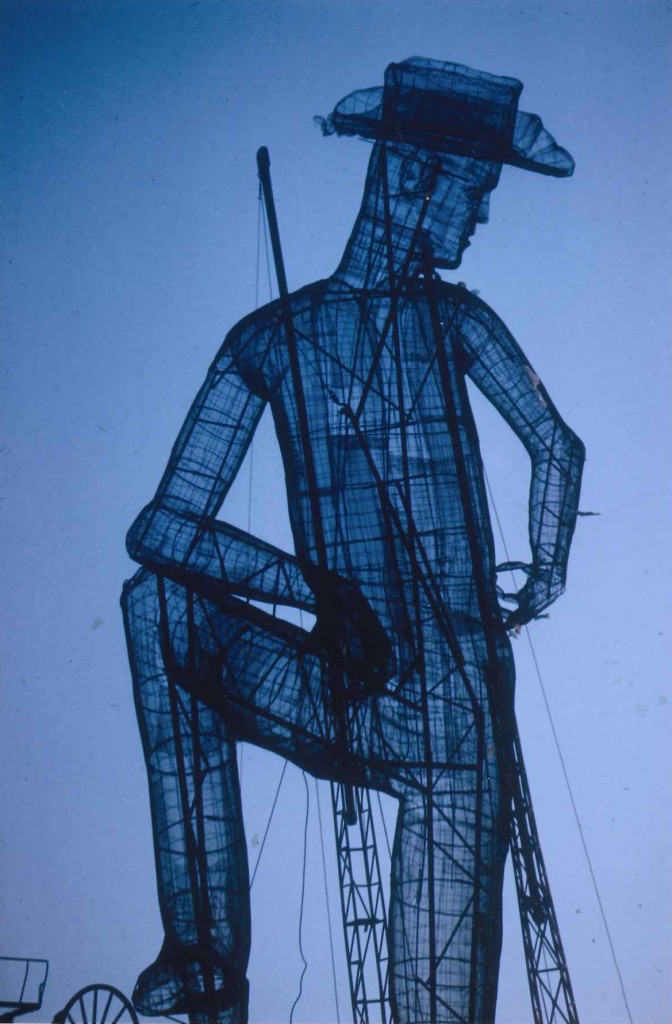 ABOUT THE AUTHOR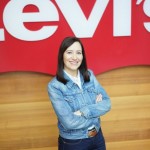 Tracey Panek is the Historian for Levi Strauss & Co. where she manages the day-to-day workings of the Levi Strauss & Co. Archives as a key corporate asset, answering historical questions, assisting designers, brand managers, executives and other employees whose work requires historical materials in the Archives.
Prior to joining LS&Co., Tracey spent 14 years as Historian and Archivist at AAA Northern California, Nevada & Utah where she managed a corporate history program for the 100+ year old company. She began her corporate history career at AirTouch Communications—today Verizon and Vodafone—a San Francisco based company that launched cellular service at the Los Angeles Olympics in 1984.
Like this story?
Sign up for the Unzipped newsletter to get the best of the Unzipped blog — company news and views, employee profiles, innovation and sustainability stories, behind-the-scenes and Archives highlights — sent straight to your inbox weekly.