December 8, 2014
A recent visit to the Coca-Cola Company Archives in Atlanta, Georgia inspired, delighted, and surprised me, from the sheer size—a collection comparable to five football fields—to the amazing cultural impact. Did you know that Coca-Cola Company created our modern image of Santa Claus and invented the first coupon?  Here's my peek into a world-class heritage operation.
Coca-Cola history dates to 1886 when Atlanta pharmacist Dr. John Pemberton created an unusual liquid concoction that he christened Coca-Cola. That's 33 years after Levi Strauss set up his business on the San Francisco waterfront (but who's counting). Heritage Communications Director Ted Ryan and Manager Jamal Booker and staff opened their doors, and a few bottles of Coke, during a day-long visit.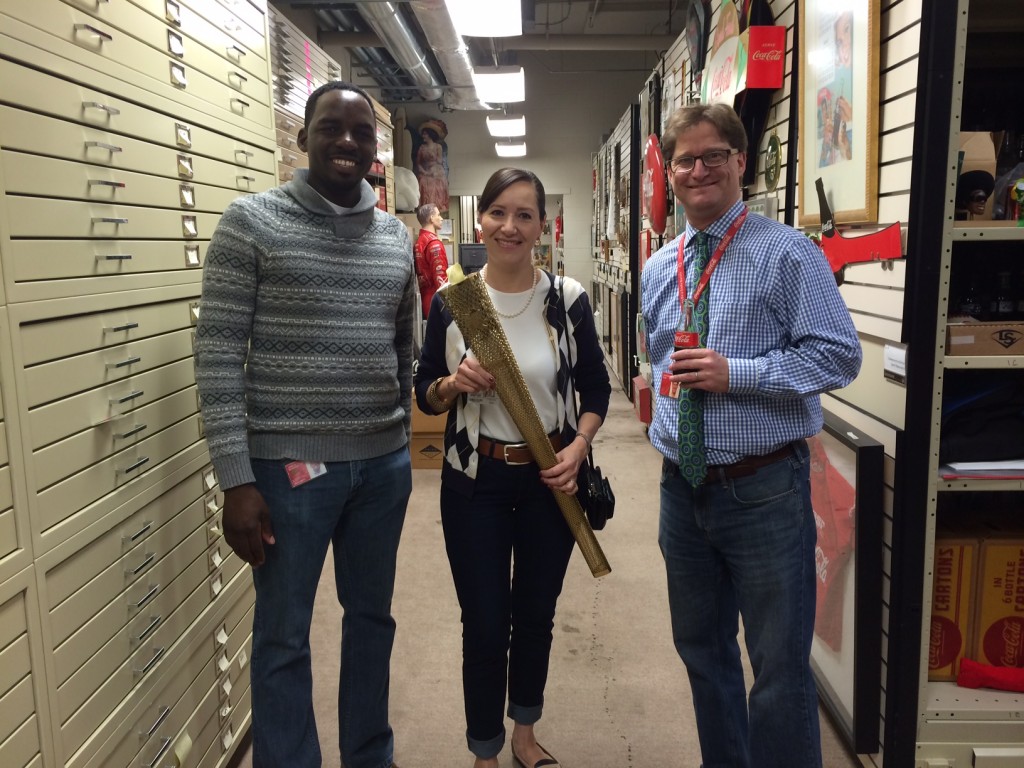 Located in the basement of company headquarters, Coca-Cola Archives is a massive collection of products, marketing pieces, and artifacts. It ranges from Norman Rockwell art and a Coke-themed American Idol couch to a 1960s record by Ray Charles and the Supremes touting the idea that, "Things go better with Coke." I was captivated by a Victorian-era card with a detachable section good for one glass of Coca Cola when presented at a fountain—the earliest coupon. My favorite? An amazing bottle collection. Among a multitude of bottles in all shapes and sizes is one of the earliest, and most unusual. It took its shape from a cocoa pod (a mistake by an artist who believed that the beverage contained cocoa).  The top heavy bottle toppled easily and eventually morphed into the slimmer version that we know today.
Scanning shelves of bottle carriers and cans of Coke, Sprite, Fanta, Fresca and other products, I spotted a wooden model van with a familiar logo—the Levi's batwing.  In 1976, Coca-Cola and Levi Strauss & Co. partnered on a contest for 15 customized denim-interior Ford vans and 1500 Levi's® outfits. This powerhouse partnership is permanently documented in the Coca-Cola, and now LS&Co., Archives. Ted and Jamal shared copies of the "Denim Machine" papers for my trip back to San Francisco.
Just as blue jeans revolutionized fashion, Coca-Cola transformed the beverage industry. Coke moved from the soda fountain to canned and bottled drinks consumed by people across the globe. The remarkable cultural impact of Coke is explored in the World of Coca-Cola Museum where I finished my visit. In addition to exploring the global impact of the beverage, the museum explores the company's history with items gleaned from the Coca-Cola Archives. The museum offers a tasting room, with exotic-flavored Coca-Cola products from Uganda to Brazil, and also includes the Coca-Cola Vault.  Unlike denim stored in The Vault at Levi's Plaza, The Vault at the museum safeguards the secret Coke formula.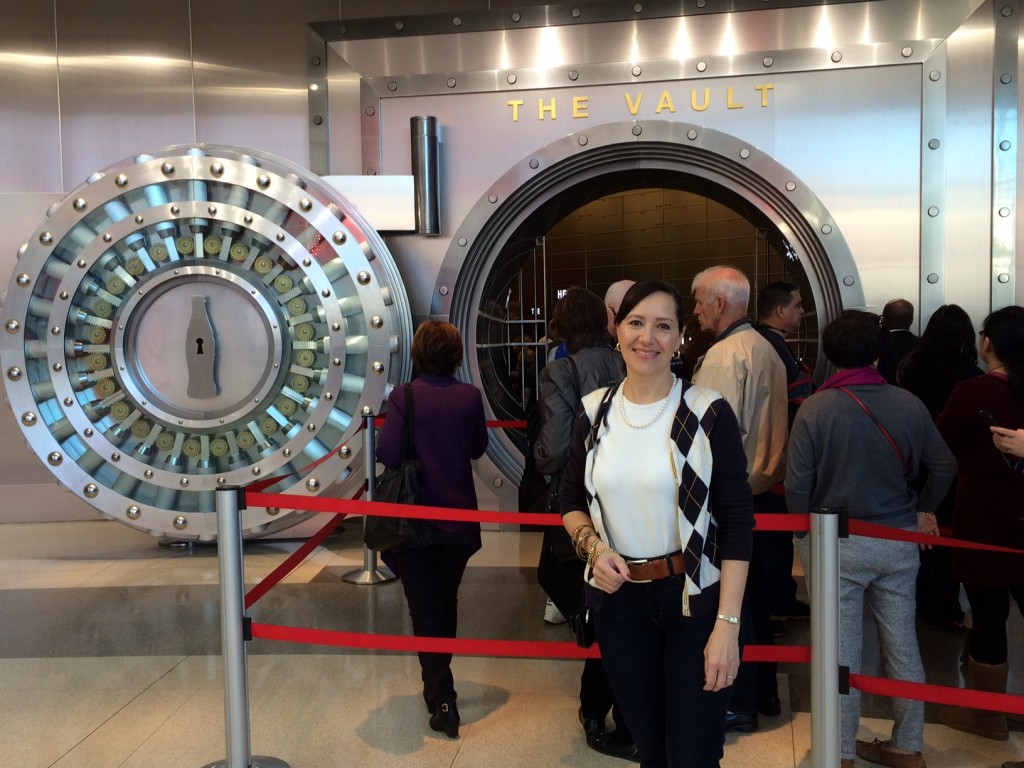 My visit to the Coca-Cola Archives stimulated ideas and emotions. Coca-Cola Company provides great lessons on how to draw on heritage to reinforce the emotional connections their products inspire. This is something that people who Live in Levi's® understand well. Consider memorable Levi's® jeans moments like the sea of denim at Woodstock or the crowds clad in blue jeans as the Berlin Wall fell.  I felt the same emotional pang watching a 1979 Coke advertisement featuring former Pittsburgh Steeler, "Mean Joe Green." The defeated-looking football player is pictured limping back to his locker room after a tough game. A young boy approaches him cautiously and offers Joe a Coke saying, "I just want you to know I think you're the best ever." Green smiles, downs the cola and the rest, as they say, is history.