August 2, 2019
Taiwanese-born Levi's® fan Eugene Yeh travels the world in search of Levi's® clothing. He has visited vintage stores from Bangkok to New York to Paris. As a serious collector, Eugene has amassed an impressive Levi's® collection over his lifetime.
Eugene (whose Chinese name is 葉 裕清) was born in Taipei. He got his first pair of Levi's® 501® jeans around 1970 from his neighbor when he was around 9 years old. "He was a U.S. soldier who [was] based in Taiwan," Eugene remembers. "I loved and used that pair for a long time."
Eugene purchased more Levi's® jeans from the U.S. PX—a military base exchange store selling discounted products to activity duty patrons, reservists, National Guard, retired military and other shoppers. By the mid-1980s, he found that he could not find any Levi's® jeans with that familiar "501® feeling" he cherished in his older pairs. That's when Eugene decided to focus on vintage.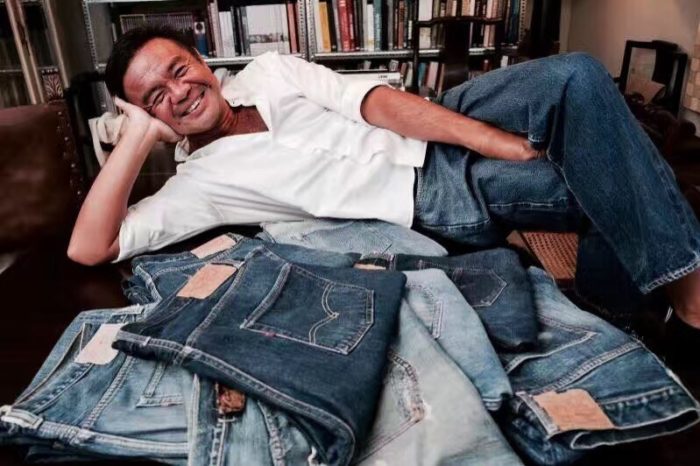 Eugene first traveled to Japan and found vintage shops, but the Levi's® clothes were too expensive for a young man who had just graduated from school. Plus, he had no idea about the value of collectible clothing. So, Eugene researched and read stories about vintage Levi's® 501® jeans. "I began my vintage Levi's collecting life from a flea market visit in California around 1990!" he says. "Now I never buy any new jeans anymore."
Today, Tokyo is Eugene's favorite destination and the place where he has found most of his treasured vintage Levi's® jeans. He acquired a rare women's Lot 401 jean in Tokyo's Harajuku district – not far from the location of the newest Levi's® store in Asia that also happens to sell our Levi's® Authorized Vintage denim – adding it to his growing collection.
But when it comes to his fit of choice, he'll only wear one model – "In the denim category, I'm a guy wearing only vintage 501 jeans."
Keep up with the LS&Co. Archives and other cool LS&Co. heritage news by following Tracey on Twitter, @TraceyPanek, and stay tuned to Unzipped!