July 2, 2019
Sparking positive change in our communities is woven into the fabric of Levi Strauss & Co.
This season, LS&Co. is partnering with the San Francisco Giants to spotlight six Bay Area youth and next-generation leaders who are courageously taking a stand on some of the most important issues of today: equality, sustainability, gun violence prevention, LGTBQ rights and more. Below are three advocates who have been honored for their hard work: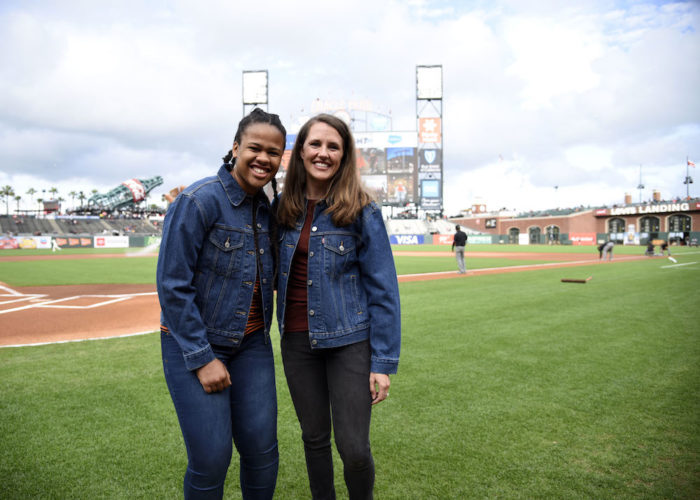 Jira Smith, Coaching Corps: Jira has been a dedicated coach for two after-school programs in East Palo Alto and Redwood City since her freshman year at Stanford University. During her sophomore year, she stepped up to be the Coaching Corps Club President on campus, initiating a coaching course so that students could learn about mentorship through sports in underserved communities and inspire kids to reach their full potential.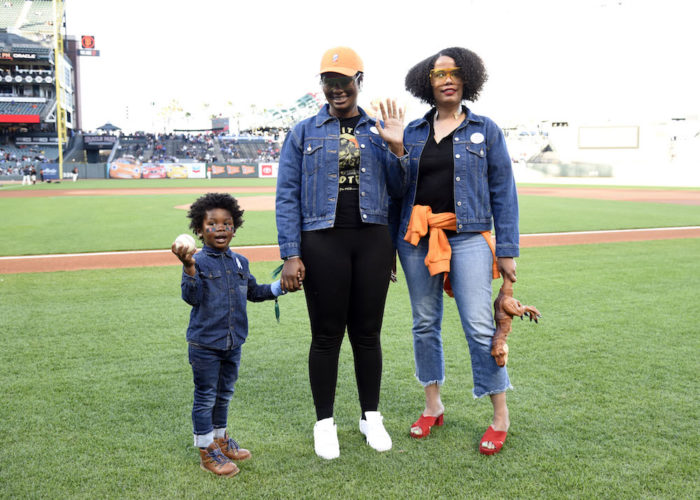 Ellenika Okon, LIVE FREE: Ellenika is a long-time resident of Berkeley and the North Oakland communities. As someone who has lost dozens of family and friends to gun violence and incarceration resulting from gun violence, she has devoted her life to promoting healing, art and intervention strategies for mothers and partners whose loved ones have been directly impacted by gun violence in urban communities. She hosts healing circles, civic engagement trainings and storytelling forums to provide a spectrum of support for those affected.
Gia Cordova, Transgender Law Center: Gia is a youth organizer with the GSA Network and Transgender Law Center, and is now leading TRUTH, a trans youth media program. While attending Azusa High School, she began her career at GSA Network's Activist Camp and quickly became invested in the organization, focusing on the intersectional movement of low to no income queer and trans people of color. As a transgender Latina student at UC Berkeley and a mom, she supports her communities through resource building, leadership and work rooted in love.  
These changemakers embody our company's values of originality, empathy, integrity and courage. As recognition of their accomplishments, they not only score the ultimate game experience – four tickets, a home plate recognition ceremony and, of course, Levi's® schwag – but a $1,000 grant to their respective organizations to allow them to continue their good work.  
The Giants Community Advocate Program gleans from the success of the 2015-2016 Levi's® Rookie Playmaker program, when we teamed up with the San Francisco 49ers to celebrate five young advocates who helped make a difference in their communities, from increasing access to fresh produce in low-income areas to improving foster care conditions.
With this new program, we hope to once again showcase that age is no barrier to making an impact.
Stay tuned to hear about the other three honorees later this summer!