January 23, 2019
Hong Kong hosted its first-ever denim festival this month. I joined the celebration in Hong Kong where thousands of visitors flocked to see denim art and design, design seminars, and a display of rare vintage Levi's® jeans. The festival brought an energy to a Western clothing tradition that is predicted to expand in China.
For its inaugural festival, the city chose the historic PMQ, or former Police Married Quarters, as the main venue. A Levi's® silver Airstream trailer, where visitors to the event customized their denim, served as a focal point in the outdoor courtyard along with food and art booths. At other stations, denim artists demonstrated their various techniques.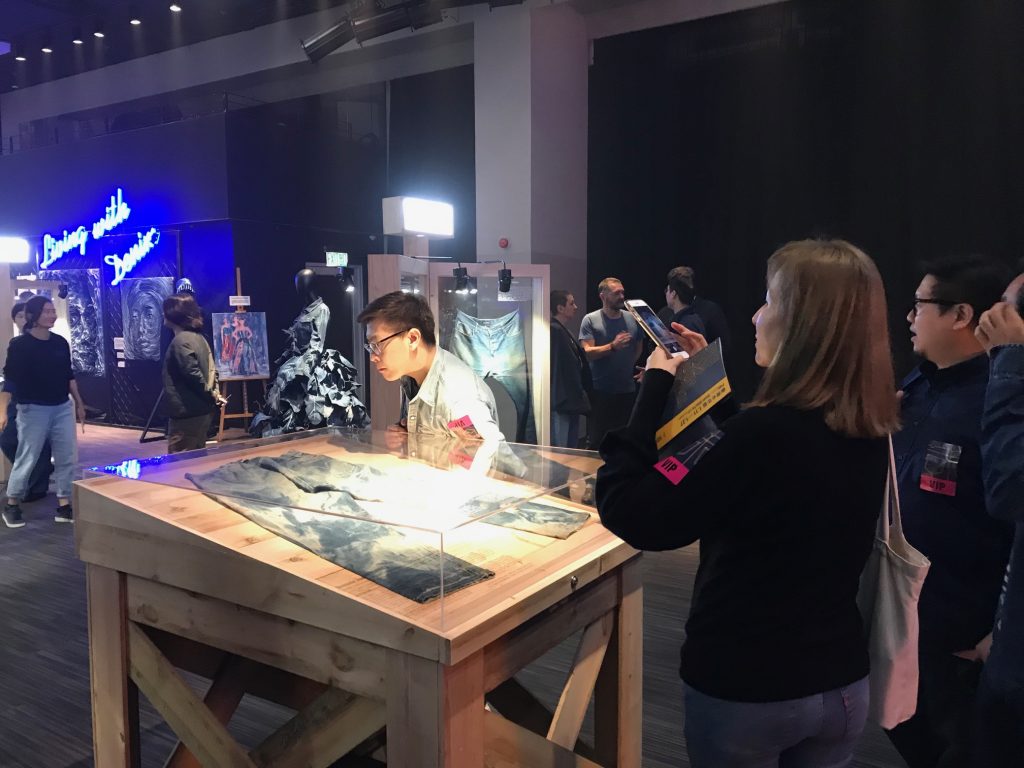 Indoors, a denim exhibition and a stage for seminars and musical performances transformed the space. Student denim designs were featured along with items from the Hong Kong Design Institute's collection. Local denim brands showed off current designer jeans and other denim garments. Living with Denim art installations included work by artists from Turkey to Japan. Crystal Denim, Cotton USA and others also had displays highlighting denim manufacturing and green denim-finishing processes.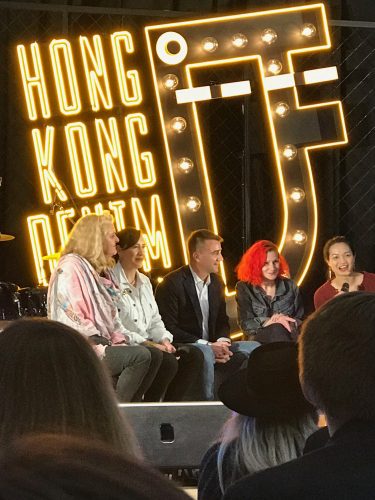 The centerpiece of the indoor display was four Levi's® garments from the Levi Strauss & Co. Archives. The Nevada Jeans (1880), one of the oldest pairs of blue jeans in the world, were the highlight. We also displayed various 501® jeans, including the Homer (1917), a pair worn by an Arizona miner for three years every day except Sundays; Doug Hansen's Summer of Love-inspired jeans and a pair belonging to the late Steve Jobs from the 1980s.
As expected, plenty of "denimheads" were in attendance. I met Hong Kong Levi's® collector King Chung who wore a reproduction of the Nevada Jeans on display. Chung received a pair of Levi's® at the age of 15 from his sister and has been collecting others ever since. His vast collection includes limited-run reproductions of Homer and Albert Einstein's Levi Strauss leather jacket.
I also had the chance to speak on a panel on the evolution of blue jeans and the history of Levi Strauss & Co. in Hong Kong and Asia. The earliest Levi's® sales in Hong Kong trace back to WWII where Levi's® jeans were sold in exchange stores on military bases. By 1965, the company set up a sales office in Hong Kong, the same year it established its international division, and began opening factories to manufacture Levi's® clothing. Today, Hong Kong remains an important market for Levi's® in Asia.
Keep up with the LS&Co. Archives and other cool LS&Co. heritage news by following Tracey on Twitter, @TraceyPanek, and stay tuned to Unzipped!