December 4, 2018
In celebration of last month's massive launch of our newest – and largest – flagship Levi's® store opening in Times Square, we sent three lucky employees to experience the festivities first hand.
Barrett Reese, Finance Manager, and Sarah Cochran, Manager Outlet Allocation, and Kelsey Wood, District Store Manager, Southeast, gave us their take on the grand opening, which included celebrity guests including Hailey Baldwin, Ansel Elgort, Dylan Sprouse and Christie Brinkley , just to name a few, as well as live performances from the likes of  Q-Tip, Questlove, De La Soul, Ms. Lauryn Hill and Julian Casablancas, among others.
"It was my first time in New York and I had no idea what to expect," Barrett said. "I had no idea what kind of culture I'd find, if the people would be stereotypically rude or just how good the pizza would be."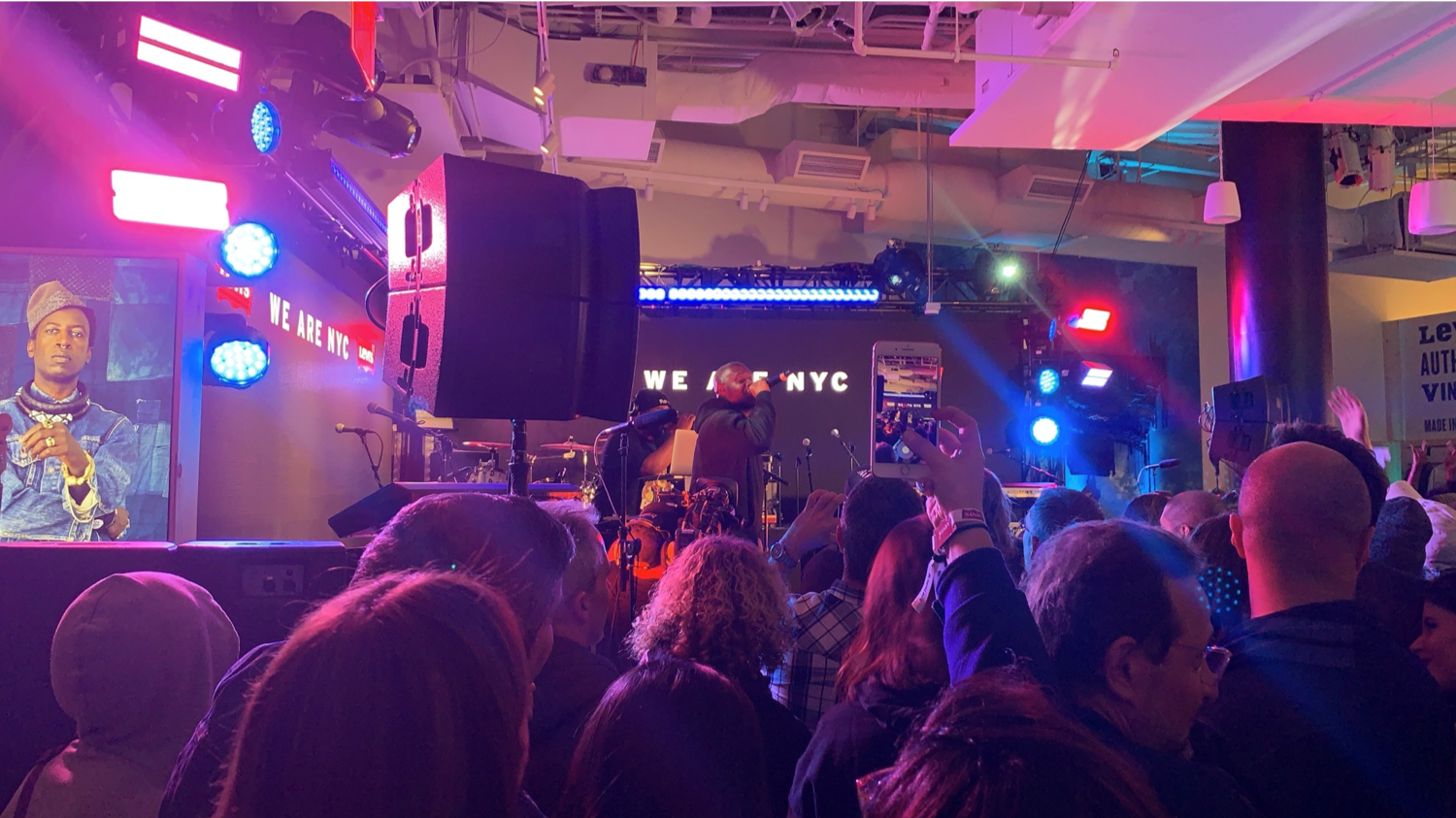 At 16,902 square feet, the multi-level location features the very best in store design, product assortment and omni-channel capabilities. It offers the largest Levi's® product assortment under one roof with Levi's®, Levi's® Premium, Levi's® Made & Crafted, Levi's® Vintage Clothing, Levi's® Authorized Vintage, Levi's® Collaborations, Accessories, Footwear, and Kids as well as hyper-local Levi's® product only offered at this location. It's also home to the largest Levi's® Tailor Shop in the world, offering the most comprehensive customization options to date with four on-site tailors and direct-to-garment (DTG) printing capabilities.
For Sarah, the trip was a return to Times Square where she previously worked in the former location – and the comparison of the old store to the new was stark.
"Ten years ago, Levi's made its first appearance in Times Square in a store that at that time was the pinnacle expression of Levi's in NYC," said Sarah. "In retrospect, it was small, with minimal street-front signage, and felt invisible amongst the great flashing lights of Times Square."
For all three attendees, seeing the new location in person didn't disappoint. "The store itself was quite the sight to see," said Barrett.
"Seeing our brand spanning the width of a city block is beyond impressive," said Sarah. "It is Levi's that you see on the top of taxi cabs. It is Levi's that you see on billboards. It is Levi's that you see on the huge digital screens surrounding Times Square. This new Times Square location represents all that we as a brand have strived for throughout the last decade."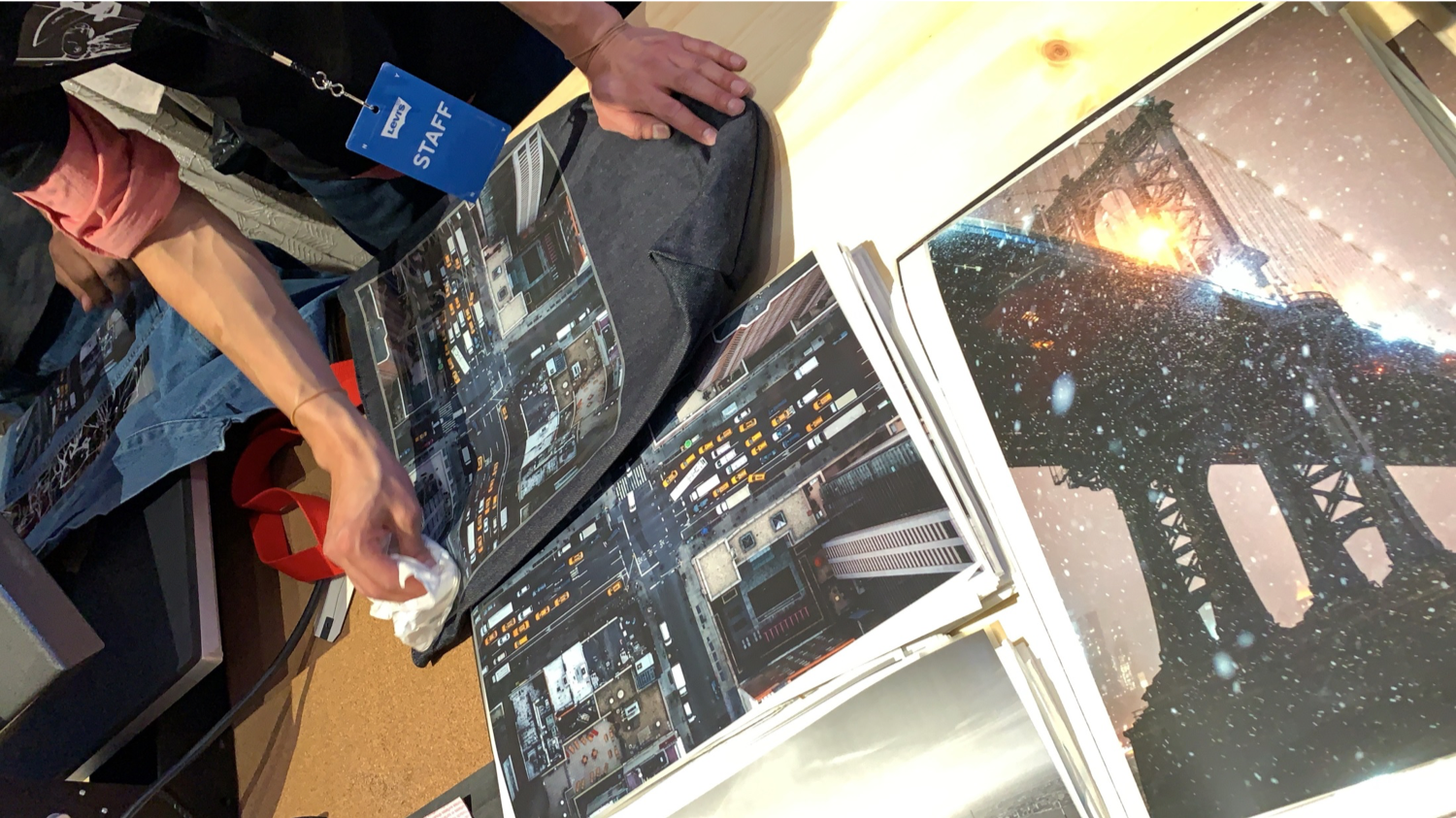 While the store was ready for consumers, when it came time for the grand opening, Mother Nature had other plans. A snow storm hit New York City, which required teams to quickly rethink plans for an outdoor concert.
"The storm forced the team to completely change plans last minute to move the musical performances inside, kudos on that," said Barrett. "But, as a result, I was front and center to see Lauren Hill, Q-Tip, Questlove and, a personal all-time favorite, Chic."
Kelsey said she was certainly impressed with the store, but even more impressed by the work behind the scenes. "What made it even more special was getting to hear from so many people who had their hands on this project. All of their hard work, dedication, and passion for this project was truly inspirational," she said.
All three employees agree that the store and the opening made its mark on NYC. "Levi's is finally showing up the way we should be. Prominently and proud," said Sarah. "We have been honored to be a part of this journey and cannot wait to see what the future brings!"
And as for Barrett and the pizza? "The pizza was the best I've ever had. I ate 17 slices in the six days I was there."
Can't make it to NYC? Experience the new store through a virtual 360-degree store experience on levi.com. By clicking on store hot spots, you learn more about the store, check out the Tailor Shop or browse the assortment of 501®s, 711s, trucker jackets and other products inside.