October 12, 2018
Fifty years ago, Levi Strauss & Co. organized the women's clothing division in 1968 and gave it the name Levi's® for Gals. Although LS&Co. had been manufacturing women's garments for 50 years prior to that, the new division was created to focus on the growing impact women's clothing sales were having on the business. During that decade, the new division focused on younger female customers.
The Levi's® For Gals (LFG) line created products for junior girls including printed five-pocket jeans as well as basic denim and slim fit twills.
By its second year, the line reflected a "considerable expansion in style and fabric from its first showing." New styles included Levi's® Nuvelles, mirroring the company's menswear jeans. In addition, the women's groups offered five different flared leg jeans and pants, an adaptation of a Levi's® jacket as well as a simple blue chambray shirt with a Levi's® tab on the breast pocket.
In Europe, the line name was Miss Levi's®, with a product line similar to the stylish looks of Levi's® For Gals.
A first
In addition to offerings that were similar to men's products, Levi's® for Gals introduced an A-line skirt, LS&Co.'s first non-pants bottom. This look may have been inspired by girls opening up the seams of their bell bottoms, making them into full-length skirts during the 1960s.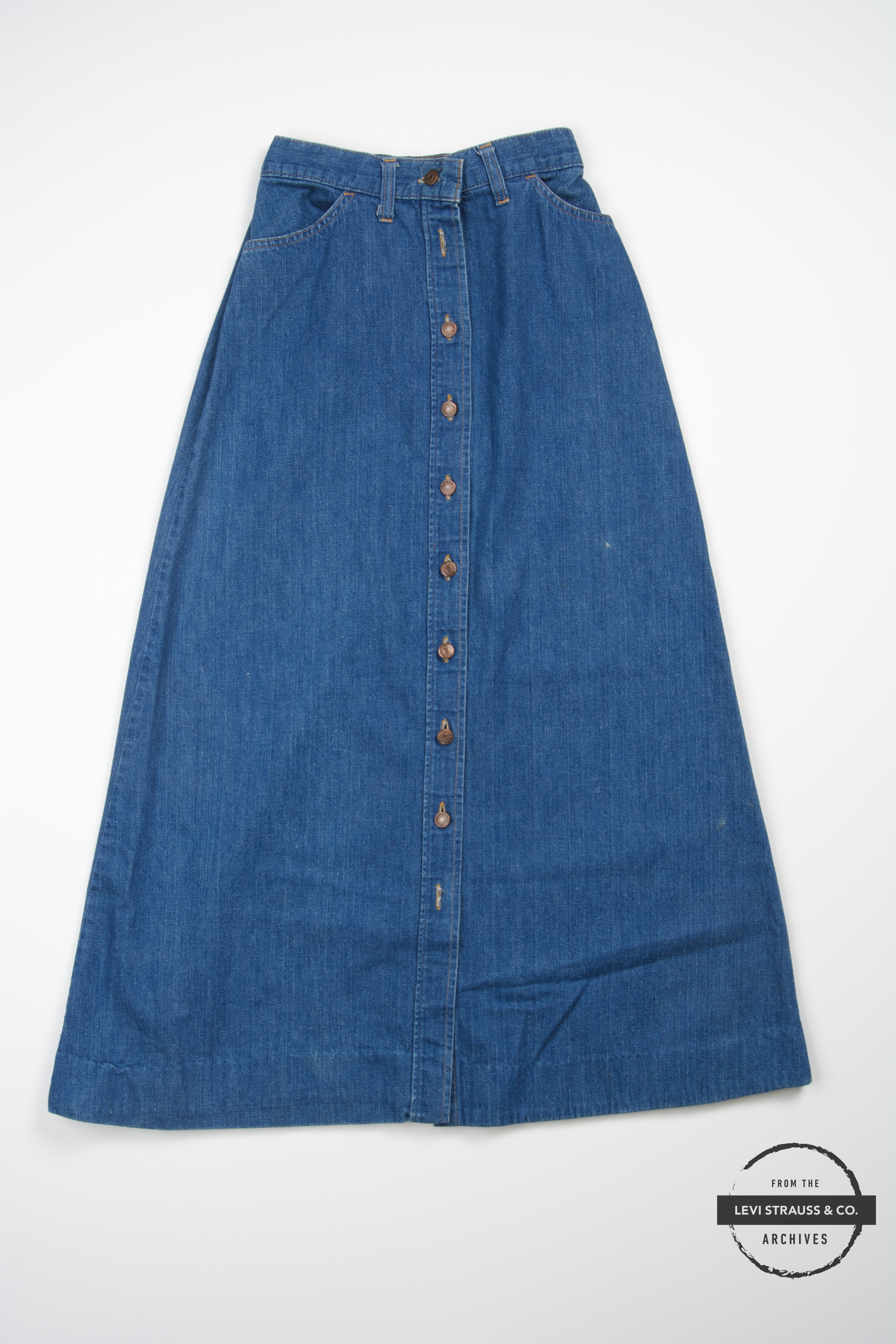 A new logo for ladies
The division introduced a colorful "L" logo forming a woman's face in silhouette. The symbol in red, white and blue with scarf trailing and pant leg extended is a "vibrant, self-assured lovely young lady," noted a story announcing its debut in December 1968. "And, like most young ladies, she'll change her colors to maintain her role as a fashion leader. Even in black and white she is chic and unique."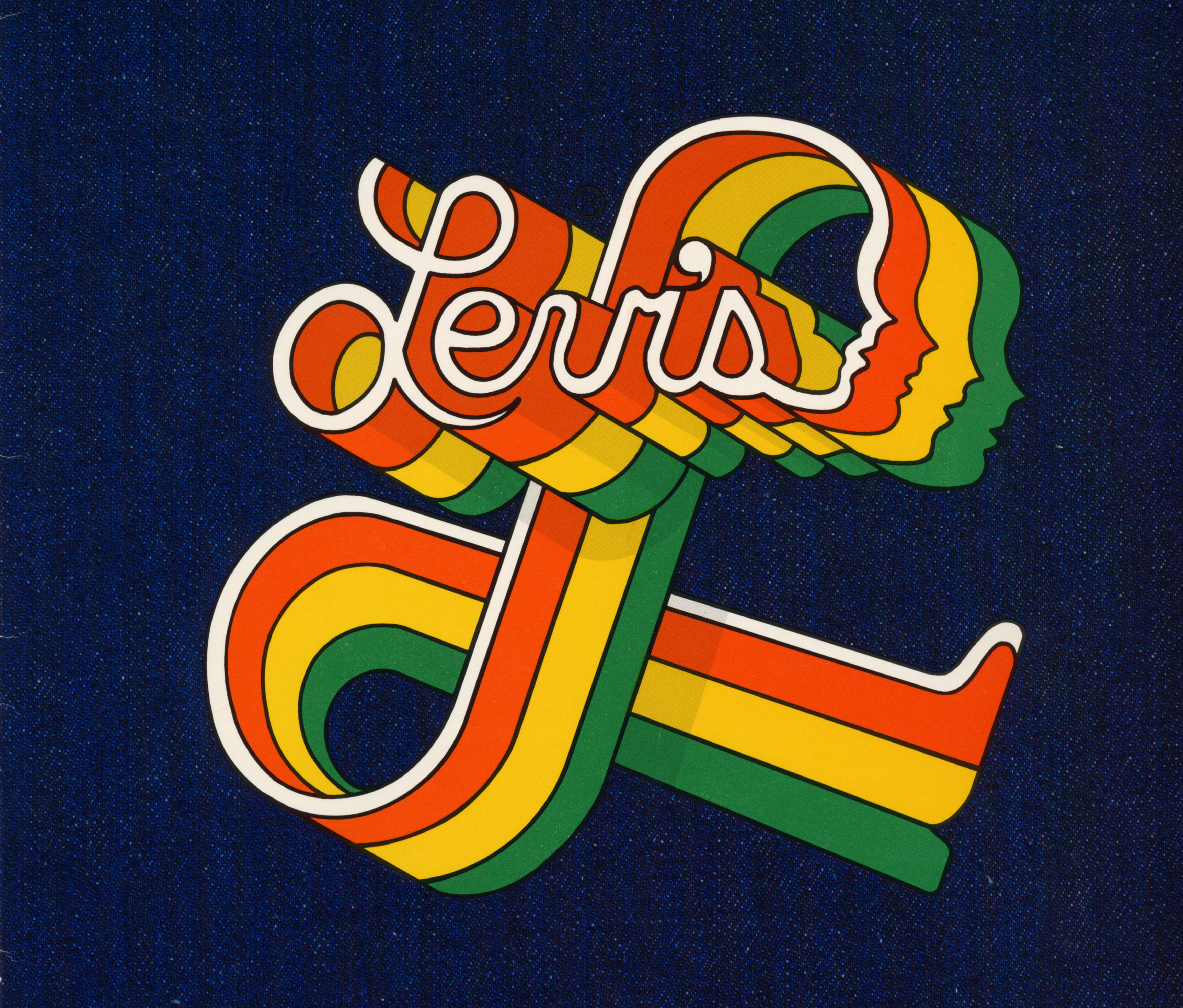 Leadership
LFG had its own management—a general manager, national sales manager (with three regional managers and a sales force of 46), national merchandising manager, national production manager, advertising manager and designer. LFG also had a large share of female executives, including Barbara Clemens, Product Manager of LFG Casuals, who had started as a former LS&Co. mail clerk.
Sales and success
By 1970, Levi's® for Gals had become the fastest growing part of the business. Saddleman's Review reported, "LFG sales in 1970 will be about five times 1968, making LFG a dominant factor in the American women's sportswear market." In 1979, Levi's® for Gals became Womenswear and in 1991, morphed into Jeans for Women.
Today, fifty years after creating a separate division, women's continues to be a major portion of our business, with figures reaching over $1 billion in sales.