September 19, 2018
Our Fab Favorites asks LS&Co. insiders for the low-down on their top pieces in the Levi Strauss & Co. Archives.
I recently chatted with Bob Haas, LS&Co. Chairman Emeritus and great-great grandnephew of Levi Strauss. As founder of our Levi Strauss & Co. Archives, he's familiar with some of the more unusual pieces in our collection. That's why I wasn't surprised when it turned out that Bob's favorite piece is not a garment.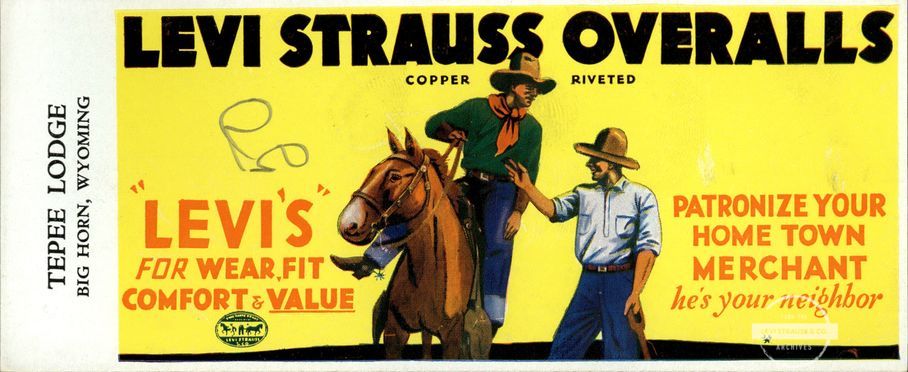 "I'm going to break with tradition," Bob said. "Because I think, not only is it something that I consider very memorable, at least personally, but also it illustrates the fact that the archives contain more than old apparel items."
Bob's favorite item? Check blotters. Hand-sized paper cards with colorful illustrations. The rectangular papers fit neatly beneath a check (remember writing checks at the grocery checkout stand?). The blotters stopped the ink from running through the papers underneath.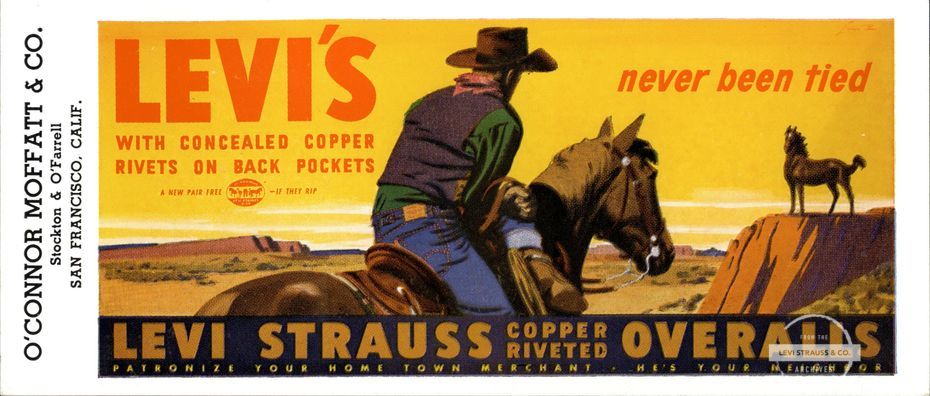 Check blotters were giveaways that the company offered retailers to hand out to customers when they came in and bought jeans. Retailers added their store name and address as a reference to one end of the card.
The earliest blotters date to the 1930s, and were created for decades thereafter. The illustrations were western-themed, featuring cowboys, horses, and of course, Levi's® copper-riveted overalls.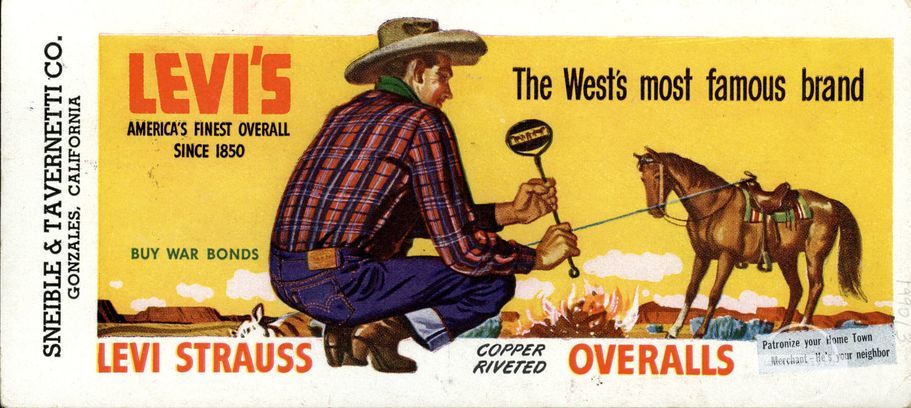 "They reinforced in those days, our western heritage," said Bob. "I remember as a kid getting them and, like all kids, collecting them. It'd be like collecting baseball cards because they were interesting stories and they were part of the heritage, obviously, of the family company."
At the end of our conversation, I kidded Bob about his unexpected selection. "Well, you're never going to get the expected from me," he joked.