August 9, 2018
Welcome to our August 2018 issue of From the Archives, a behind-the-scenes look at the ins and outs of the work we do here, and the unusual, amazing and always-interesting fun facts and tidbits we discover along the way.
We've been busy in the past few months. We answered some challenging queries including one about a famous outlaw, added a ledger that survived the San Francisco earthquake and hosted a group of aspiring young tailors with a connection to Uganda. Here's a peek at LS&Co.'s latest heritage happenings.
– Tracey Panek, Levi Strauss & Co. Historian
Now Showing
Kornberg School of Dentistry, Temple University
Philadelphia, Pennsylvania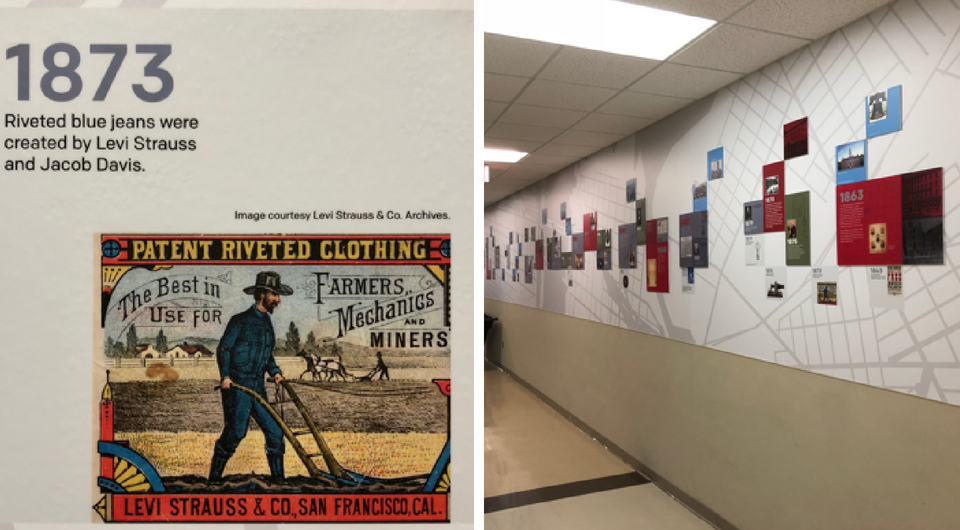 A dental school in Pennsylvania reached out for help creating a new "Dental History Wall." Along with dental history milestones, they included interesting U.S. and world events such as the invention of blue jeans in 1873. Visitors will find an early Levi Strauss & Co. advertisement adjacent to two 1863 events—the establishment of the Philadelphia Dental College and the issuance of President Abraham Lincoln's Emancipation Proclamation.
Archives Inspiration for New Looks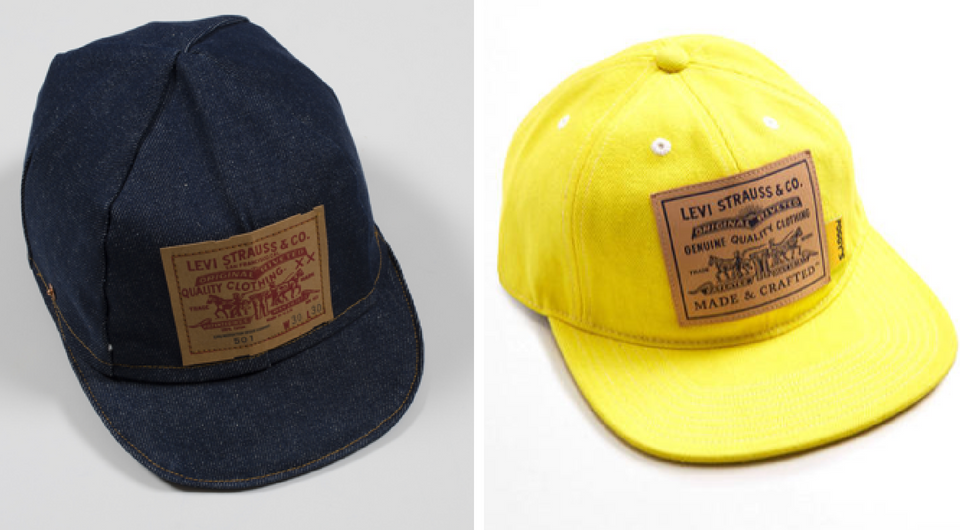 Designs for the latest Levi's® looks are often inspired by heritage pieces. Case in point? Our new Made & Crafted X Poggy vintage workwear collection. During his visit to our Archives, United Arrows & Sons Creative Director Motofumi "Poggy" Kogi took a cue from our 1970s denim-covered hard hat. He created a cap in a bold new color, ditched the copper rivets of the original, but kept the front Two Horse patch, adding a "Poggy" tab.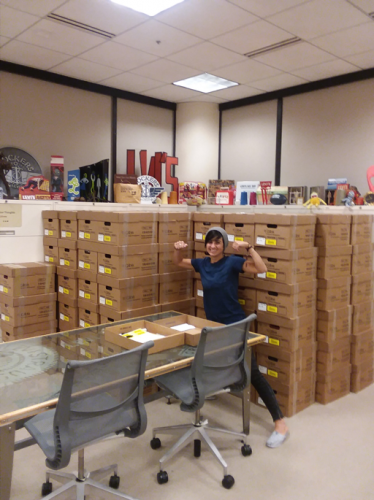 Welcome, Intern Jordan!
This summer, we welcomed Intern Jordan Duzi to the Archives. A graduate in Rhetoric from the University of California at Berkeley, Jordan is winding up her Master's degree at the San Jose State University's Library Sciences program. In her first few weeks, Jordan packed up over 200 boxes of material from our Levi's® Sample Library—everything from new jackets to jeans, that will become part of the Archives.
New Arrivals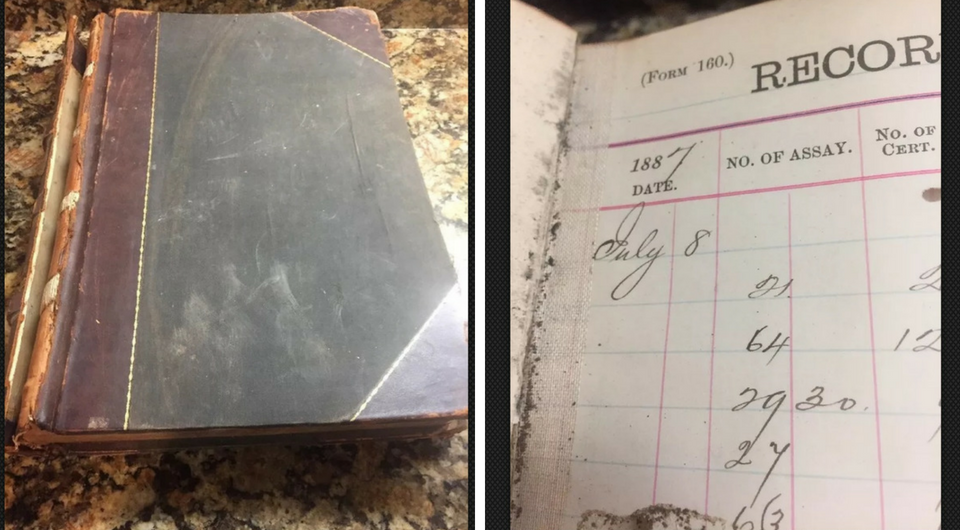 1800s Ledger. Found in sorting pile at a garbage dump, this late 1800s-era ledger features handwritten entries of gold and silver certificates issued to San Francisco companies by the U.S. Mint which was located near the center of the city. Names range from Levi Strauss & Co. and Wells Fargo to Chinese businesses like Woo On Tang & Co.
The prior owner explained that the book was a "true survivor," making it through the 1906 earthquake and fire. "Fifty employees worked eight hours fighting back the fires with a single water hose," he said. "Every building around the Mint was reduced to ash. The flames had been so hot that the stone on the exterior of the building started to explode."
 You Asked, We Investigated…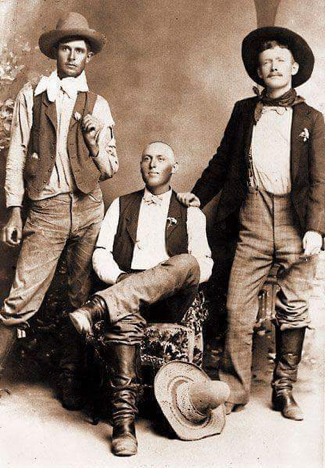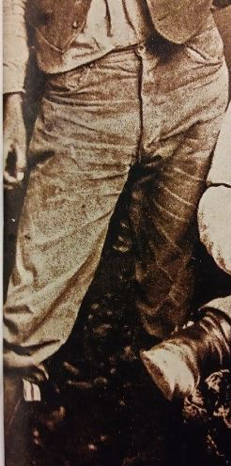 Q: Can you confirm whether the man standing on the left in the attached photo is a wearing a pair of Levi's jeans? The photo was taken in 1881 and the jeans belonged to a famous [Western] outlaws.
A: It's hard to get a clear look at the details in the photo to determine if the pants are in fact, blue jeans, or waist overalls as we would have called them then. They could be Levi's® overalls since the timing fits as blue jeans were sold throughout the West beginning in 1873. Here are some other clues:
the pants may have a button fly
the pants appear to have a watch pocket (small pocket inside the larger right front pocket)
wear patterns are typical of denim work pants
non-denim white pocket bag
possible rivet on the top corner of the pocket
Jim W. of Missouri, who sent in the question, was raised on a ranch. His family still owns cattle. He developed an interest in cowboy lore when he began attending western antique shows in 1985. Jim says the photo dates to 1881 and is connected to Billy the Kid. "These men are WEARING Billy the Kid's confiscated clothes!" says Jim. "Confirmation that these are Levi's®. . . [could prove] the date, which is likely 1881 since Billy was arrested December 23, 1880."
Look Who Stopped By…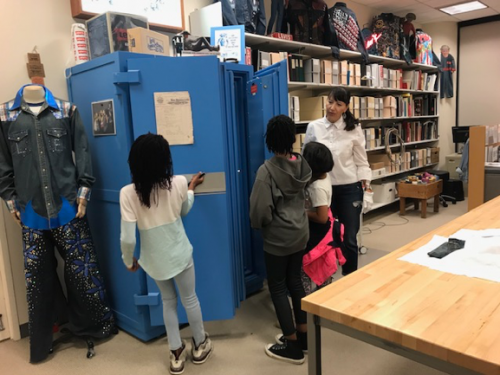 LS&Co. Archives hosts a variety of VIPs and guests, from journalists and musicians to sports stars and celebrities. In July, we hosted youth from Bayganda Sewing Camp. The all-girls group in the San Francisco Bay Area gives girls a unique experience learning to sew by creating a Levi's® upcycled fashion project. A sister program in Uganda is the most impactful part of the program, offering enrolled girls exposure to the arts, education and community development.
Bayganda visitors came prepared with notebooks to learn how blue jeans began. A few of them even took a crack at opening our fireproof safe.
This Year in Levi Strauss & Co. History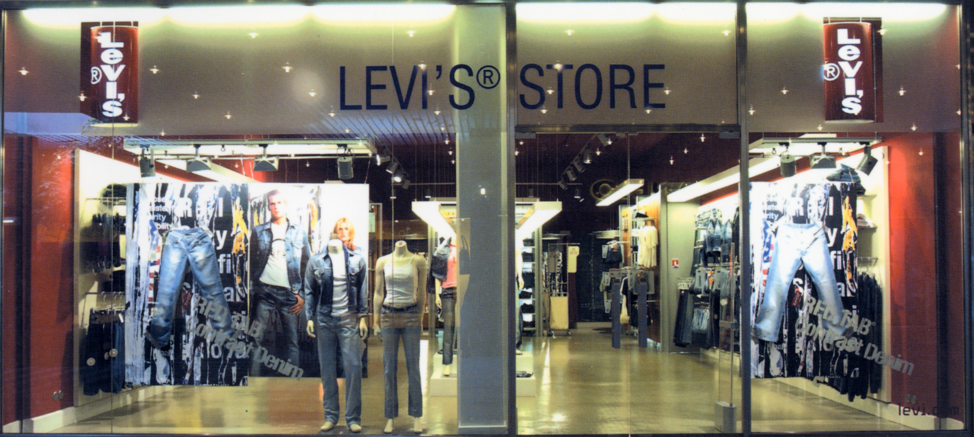 35th Anniversary of the first Original Levi's® Store. After nearly 150 years of being a wholesale business exclusively, LS&Co. opened its first retail store in 1983 in Spain.
Want to keep up with the LS&Co. Archives and other cool LS&Co. heritage news? Follow Tracey on Twitter, @TraceyPanek, and stay tuned to Unzipped!