April 16, 2018
Japanese craftsmanship and Australian Aboriginal tribal culture come together with a denim twist in the indigo blue, sea-faring Spring/Summer 2018 Levi's® Made & Crafted® collection for men and women.
Continuing the Levi's® Made & Crafted® way of re-imagining new classics with skillfully constructed pieces in the finest materials, this collection celebrates two inspiring cultures with exciting woven textures, bold patterns and ancient indigo-dyeing techniques.
"We traveled from Byron Bay, Australia, to Chiba, Japan, discovering the eclectic organic nature of one region and the immaculately curated nature of the other," said Nicolle Arbour, Levi's® Made & Crafted® Womenswear Design Director.
The Levi's® Made & Crafted® design team found a commonality in each culture's relationship to the sea, birthing the collection's ''Voodoo Surf" concept that blends indigo surf culture with contemporary aboriginal expression.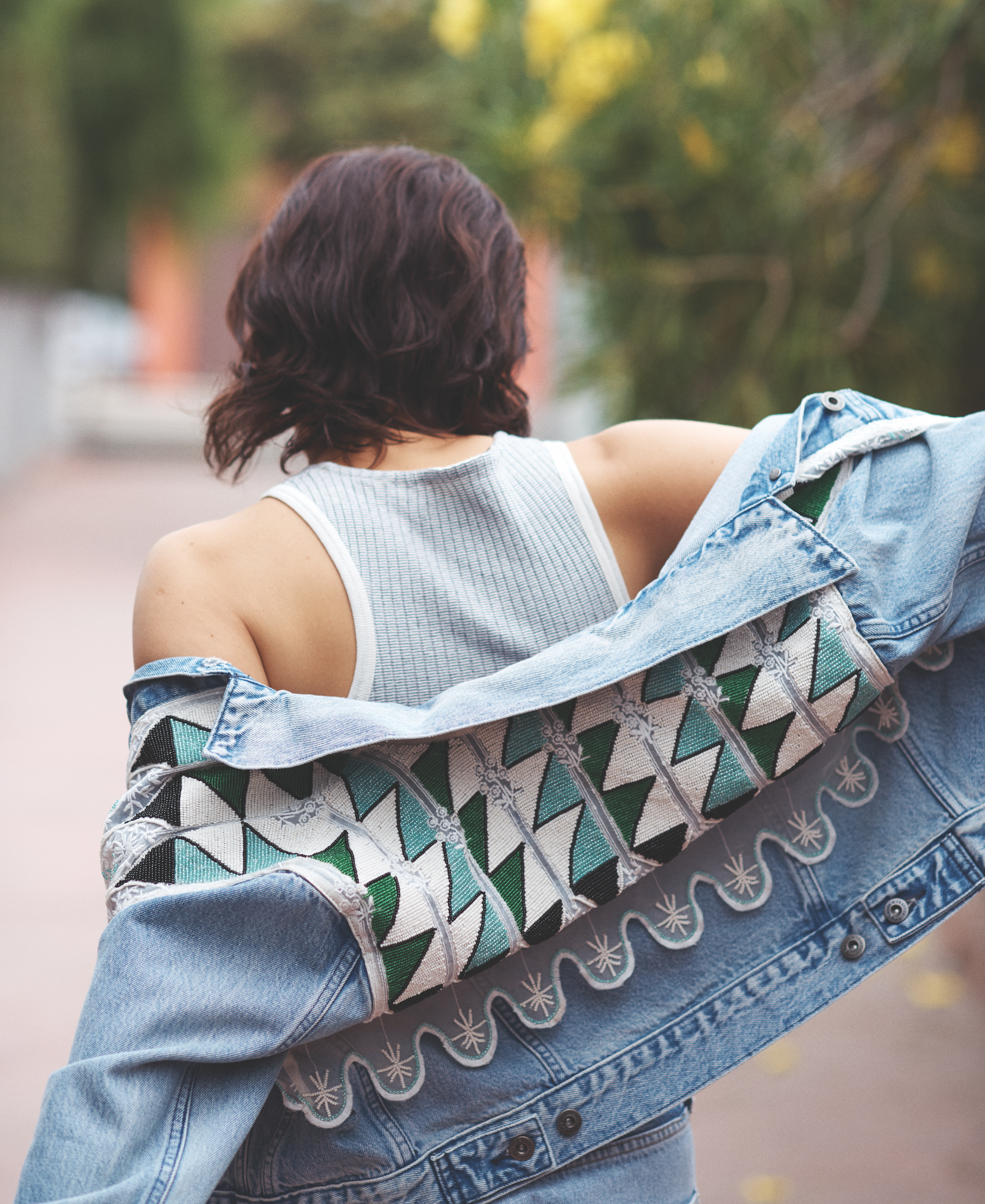 "One of the standout expressions in the collection is the Shibori folding and dying techniques which we played with across T-shirts, trucker jackets and jeans to create bold, expressive and beautiful patterns," Arbour said. "This was inspired by the deep-rooted indigo culture we met in Japan."
Shibori, a Japanese hand-dyeing technique dating back to the 8th Century, are created by folding, tying, stitching, twisting or binding fabrics and dip-dyeing them to create unique patterns that fade from dark to light.
For menswear, the Type III Trucker, which is made in Japan, uses Shibori indigo patchwork mixed with destructed denim to create a show piece that displays the outdoor life of a surfer. The cotton Kimono jacket is a directly influenced by a classic Japanese silhouette. Shibori treatments were used to give uneven indigo patterns across a range of tops and bottoms, and are paired perfectly with the laid-back woven tees, hoodies and sweaters.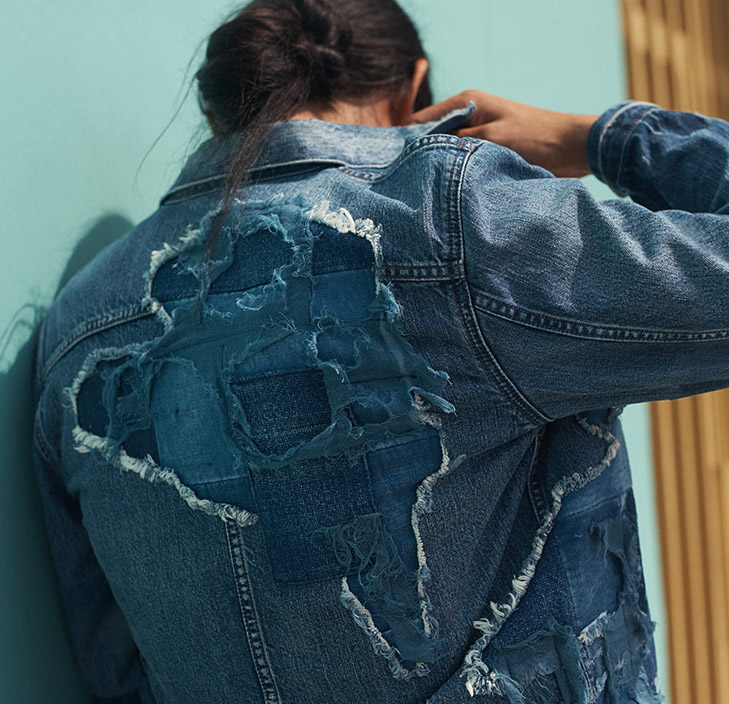 "These accents nod to an outfit that is ripe for adventure – mirroring the lifestyle of many a surf culture, the style is laid back and charmingly cool," said Nick Rendic, Menswear Design Director for Levi's® Made & Crafted®.
The showpieces in the womenswear collection include the indigo Shibori Boxy Trucker, the Tribal Trucker with one-of-a-kind French hand-loomed fabric, and the eye-catching Beaded Trucker with lace details. Like the menswear collection, many of the tops and bottoms were dyed with Shibori techniques and mirror the relaxed vibes that mark surf culture around the globe. But like the men and women who brave the seas every day, there is a lot of daring design elements, as evident with the Spliced Flare and Split Arrow jeans, and the Summer cullotte and crop top.
Shop Levi's® Made & Crafted® at levi.com and in select stores now.