March 29, 2018
The history of Levi Strauss & Co. is often told through men. But the contributions of women here were just as crucial to the company's success.
In honor of Women's History Month, we look back at the most important contributors to the company for decades—the women who worked at our sewing plants.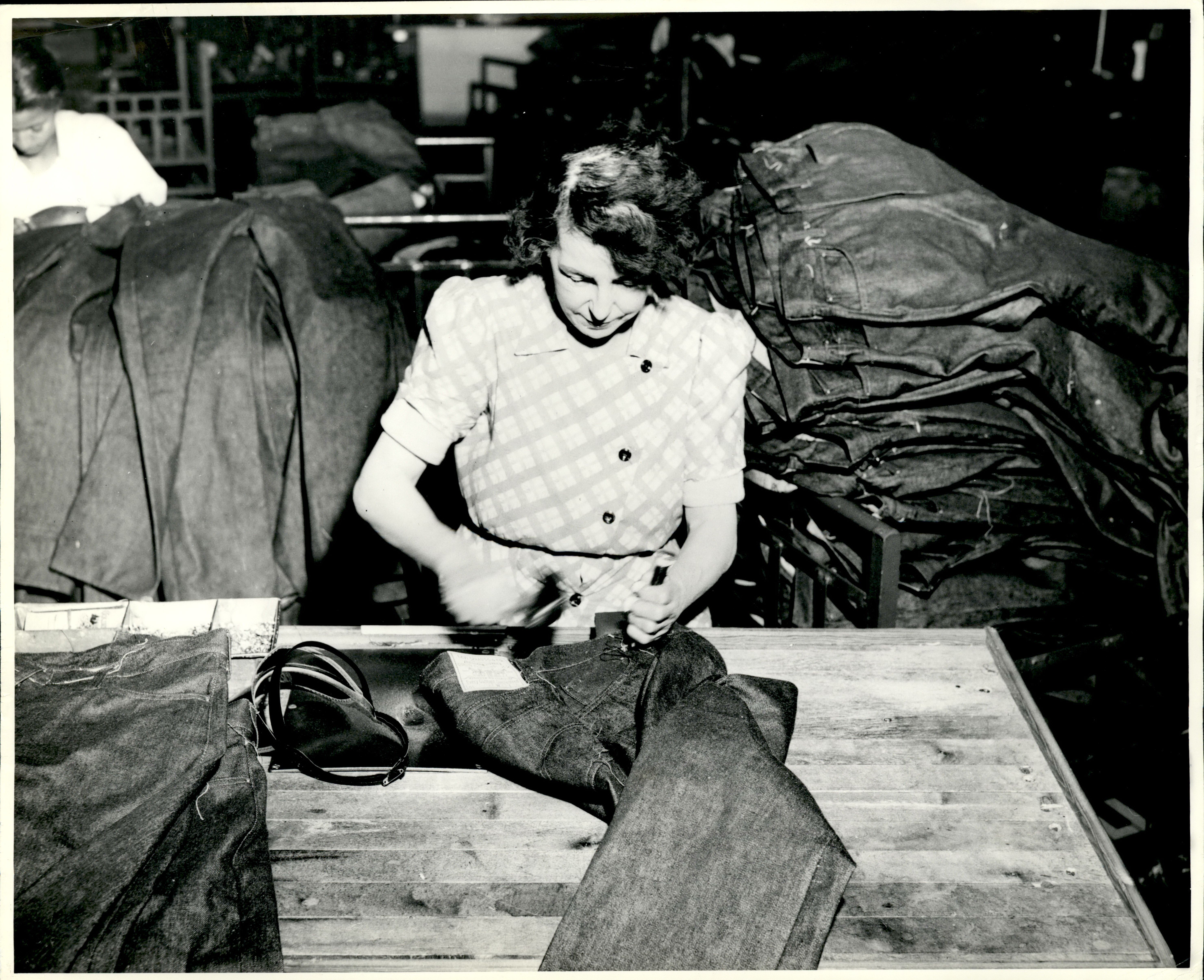 When Levi Strauss & Co. began manufacturing the world's first blue jeans, the company's celebrated copper riveted clothing was such a hit that demand for female operators to sew the garments exploded.  They needed sewing machine operators, which they advertised for in local newspaper the San Francisco Chronicle:
Wanted—Fifty First-Class Female sewing machine operators, who can bring their own machines with them; either Singer's No. 2 or Grover & Baker's No. 1, for sewing heavy work. Steady and remunerative employment, at 415 Market Street, upstairs. — July 19, 1873.
Noted one 1898 flyer, "Our goods are turned out in our own factory where we employ over 700 girls."
For decades, women like Angel Colombano, who arrived in San Francisco by boat in 1914, were able to immediately find work as seamstresses at the company's 250 Valencia Street factory. They formed the bulk of early LS&Co. factory workers, stitching garments piece by piece.
"My grandmother sewed pockets to the back of Levi's® jeans [at the San Francisco factory] before she married," shared San Francisco native Kristie Ward.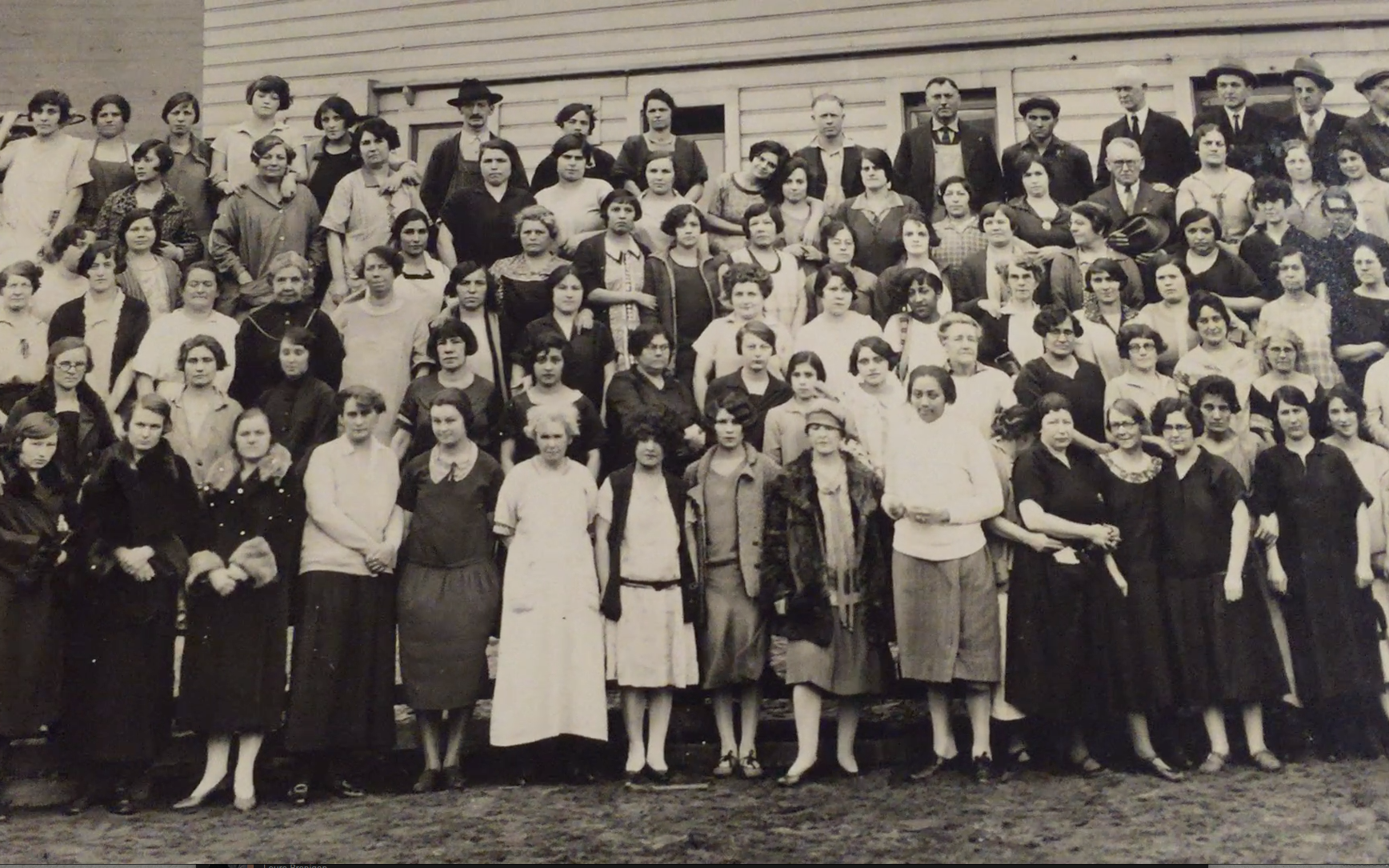 LS&Co. seamstresses were recognized in 1915 at the Panama Pacific Exhibition, winning first place for innovation for creating the earliest assembly line in the apparel industry. As part of the Koverall exhibition, female workers stitched children's one-piece denim suits while visitors looked on.
"I applaud the women who worked with denim," said Stacia Fink, LS&Co. conservator who often takes a needle and thread to vintage Archive pieces in need of repair.  "Denim is like iron—it's so tough to work with."
Annie Heinzer. Born in Switzerland in 1901, Annie Heinzer learned a valuable skill during her youth—how to sew. Her training as a tailor prepared her for work when she immigrated to San Francisco in 1923. Levi Strauss & Co. hired her as a sewing machine operator, despite her lack of English, at the Valencia Street factory. "I worked five days a week, 8 am to 4:30pm," she shared in an oral history interview she did in the 1980s. "I earned $1.65 a day."
Annie sewed pockets for seven years until her husband, a stevedore on the city's waterfront, died unexpectedly. With her financial survival resting on her shoulders, she continued improving her skills, attending night school after work.
Annie's efforts eventually paid off when she was promoted to assistant forelady. She supervised 125 women on an assembly, 30 girls in a line, each constructing a piece. "Every nationality worked at the factory, but mostly Italians," she recalled. Annie decided to learn Italian and would translate mail for the Italian operators.
When LS&Co. opened a factory in San Jose in 1933, Annie was assigned there briefly to teach operators how to make 501® jeans.
With her experience, Annie began teaching at other plants. She traveled to factories across the U.S., staying for three-month stretches while working with plant crews in El Paso, Texas or Knoxville, Tennessee.
Back in San Francisco, she would also have two important new students—future LS&Co. presidents. "I taught Walter and Peter Haas how to sew," she said.
Annie continued teaching and supervising women for several decades. In 1966 Annie retired, "punching the clock one last time" she said, "after 43 years."
Frances Hinson Brune. Frances Hinson Brune was raised on a 1,500-acre dairy farm and once she started a family of her own, looked for work nearby. She eventually settled on a fledgling factory in rural Virginia. Frances applied at Levi Strauss & Co.'s pilot plant in Warsaw, Virginia and was hired to work in the office. From running errands and assisting with personnel work to supporting the manager, "No day was exactly alike for 30 years," Frances recalled. "I made the job interesting."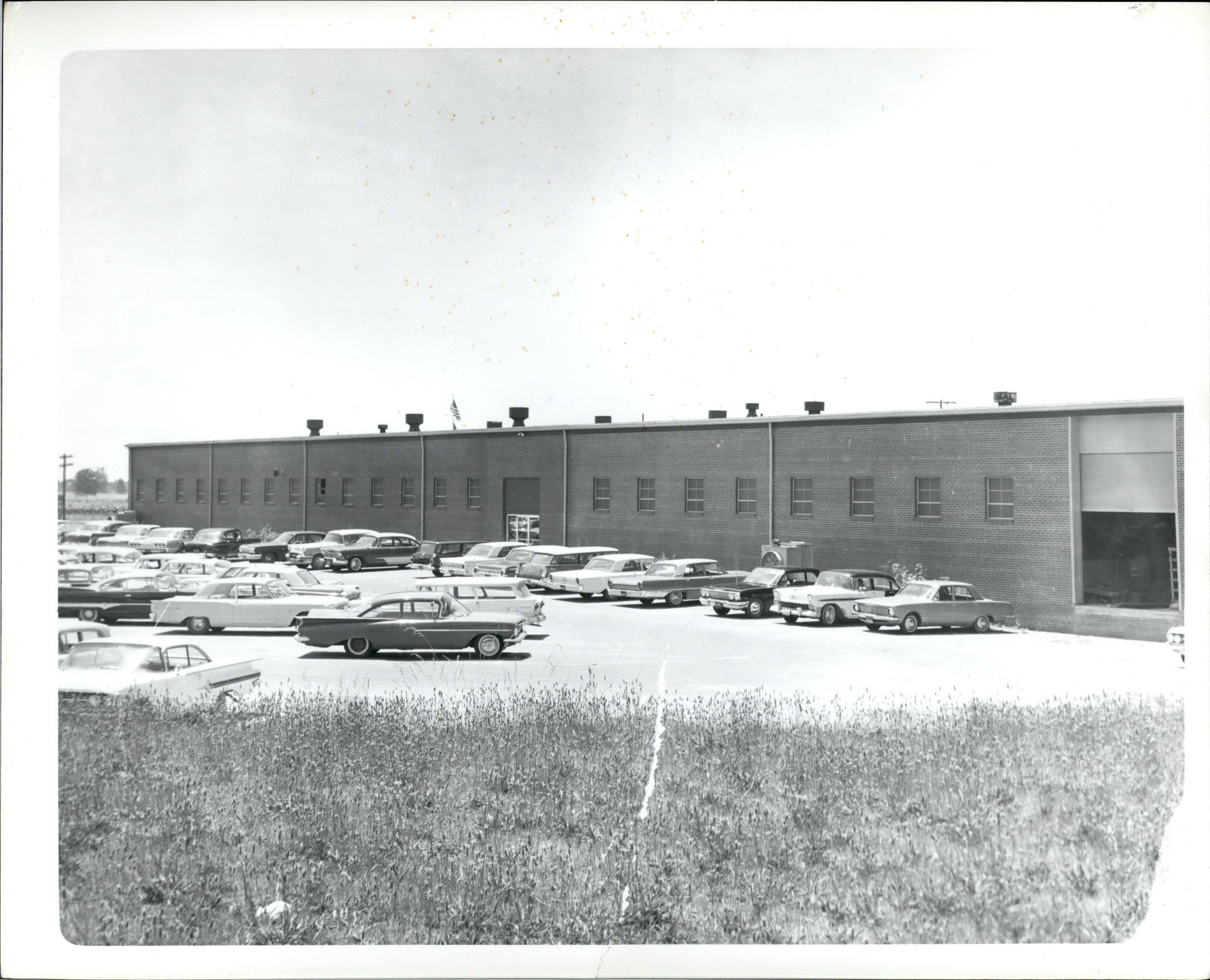 Frances was one of 38 employees at the tiny temporary plant housed in a garage in Warsaw behind a telephone building in 1953. Most employees pooled together for rides, since cars were scarce among the workers. Frances helped keep the payroll on checkbook stubs and also managed the telephone. "I made friends," said Frances. "The operators talked while they sewed."
Frances watched with interest as LS&Co. constructed a large plant despite doubts about whether building a rural plant made sense. "We moved by tractor and farm wagons," Frances remembered. By October 1955 the new plant opened with space for 300 workers.
As facilities like the Warsaw plant filled the booming demand for Levi's® garments, Frances helped with plant developments through the end of the decade. Management identified a facility making casual pants for another company in Blackstone, Virginia and purchased it. Frances and her manager were charged with getting the new Blackstone plant up and running. At the same time, she assisted with a Warsaw plant expansion just as "the street lights in Warsaw went up," Frances said, as the city grew alongside the plant.
In April 1973, the Warsaw plant burned and it was Frances who was tasked with disbursing funds sent by then-President Peter Haas to workers. The money helped workers survive while the plant was offline until it reopened in July. From such responsibilities Frances built close relationships with many women in the plant. She recalled 96 workers who had worked for 20 years at Warsaw. "There are mothers, daughters, and grandchildren," Frances explained. "And once we even had seven siblings working together."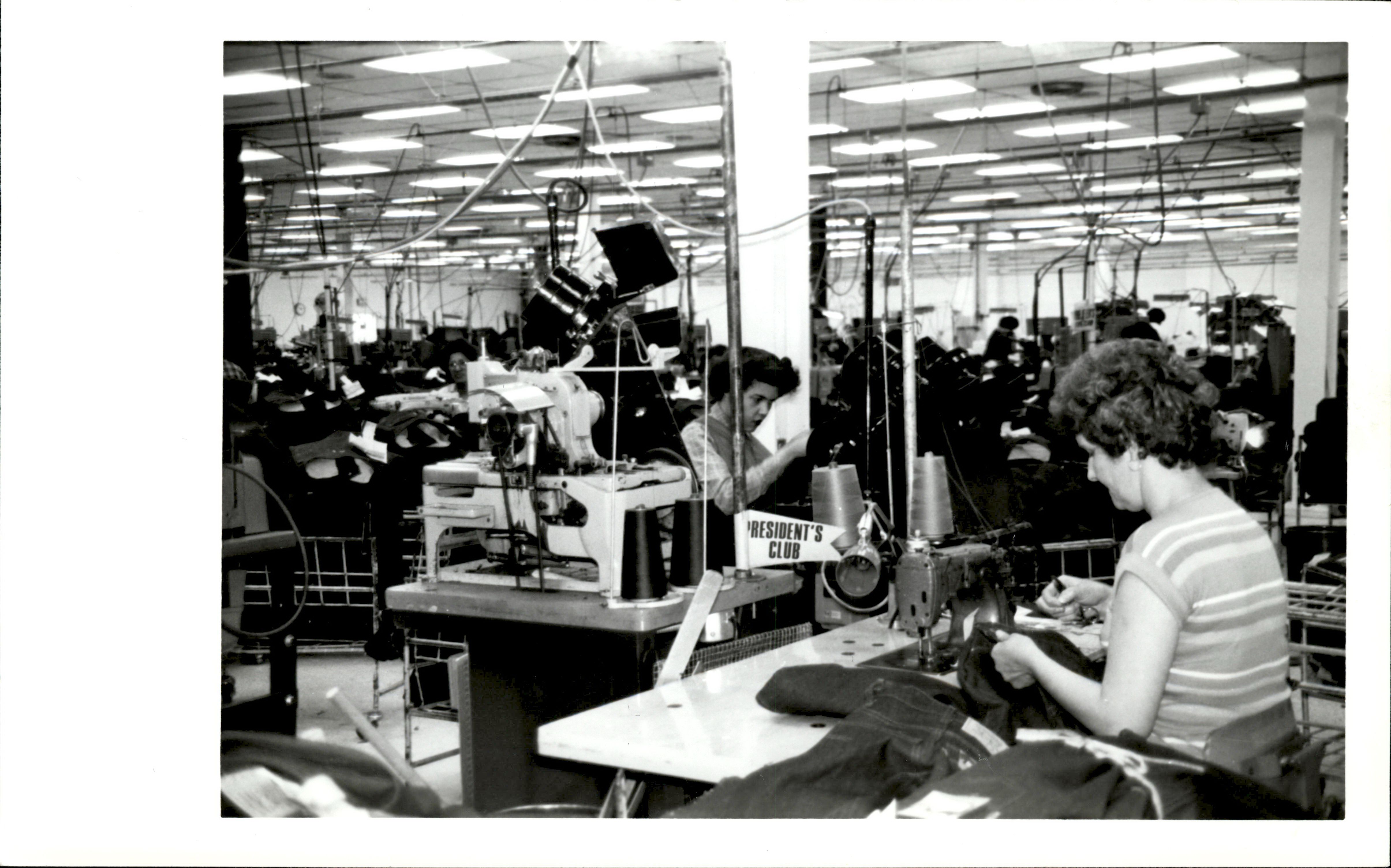 As her career wound down, Frances focused her efforts on helping women workers in the Warsaw plant in the long-term. "The company was growing so fast," she remembered. Still, she carved out time to research retirement programs and sent information to management. Her timing was fortuitous as the company was simultaneously reviewing how to support its aging group of operators. Based on Frances's research and the concerns of other employees and empathetic leaders, LS&Co. created a much-needed retirement program.
Women like Angel, Annie, Frances and numerous others formed the core of the factories of Levi Strauss & Co. "For most of the company's history . . . the most important women were those who worked in our sewing plants," said Former CEO Bob Haas. "Their hard work, high standards, service to their communities and devotion to LS&Co. defined the spirit of company."
Want to keep up with the LS&Co. Archives and other cool LS&Co. heritage news? Follow Tracey on Twitter, @TraceyPanek, and stay tuned to Unzipped!