January 8, 2018
The following comes from Miriam Dym, Founder of Dym | california textiles, and one of 10 fellows selected to participate in the inaugural class of the Levi Strauss & Co. Collaboratory. As part of this fellowship experience, which brought together entrepreneurs and social entrepreneurs in the apparel industry to collaborate on sustainability solutions for their organizations, Levi Strauss & Co. connected the fellows with our leaders, outside experts and employee mentors to imagine solutions for reducing their organization's water impact. In May, we announced more than $350,000 in funding to implement their project ideas. The ultimate goal? To build a more socially and environmentally responsible apparel industry.
At Dym California Textiles, we take pride in the fact that our block-printed textiles are made by hand – no computers and no machines (except a washing machine). We believe there's beauty in the many slight irregularities in color, position and pattern that come from the human touch.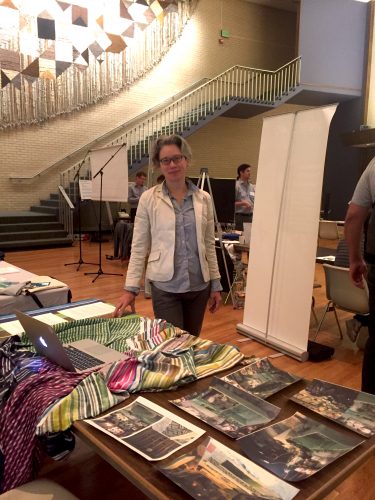 But I admit to feeling a little self-conscious about our hand-hewn approach this past summer when I stood in a huge auditorium at the Colorado School of Mines Capstone Fair. I was looking for student engineers interested in helping me design and build a water recycling system for my workshop, a project I developed in conjunction with the LS&Co. Collaboratory. At the fair, I laid out images of Dym's rinsing process, suddenly very aware of the process' pre-industrial characteristics: No robots, no big machines, just a pair of gloved arms swooshing cloth around in big sinks filled with soapy water. Perhaps not the kind of thing to capture the imagination of an engineering student, I thought.
Happily, in short order, young engineers arrived and surrounded the table with enthusiasm, curiosity and wonderful questions. It's exactly what I was hoping for when I chose to search out energetic and idealistic student engineers to work with on this project, funded through the Levi Strauss & Co. Collaboratory.
Water is a hugely important resource, to both the planet and the printing process I use, with the transparent dyes that make the fabric so beautiful. When I started this project, I had two goals in mind: re-use my water (which helps my water bill) and not put any waste into the water system.
Through a chance encounter with Professor Juan Lucena from the Colorado School of Mines (which, while founded on extractive processes, is consciously, and conscientiously, re-orienting around a circular economy), I was introduced to the school's capstone program, which links students in their senior year with real-world challenges. Months later, I went to Colorado to pitch my project.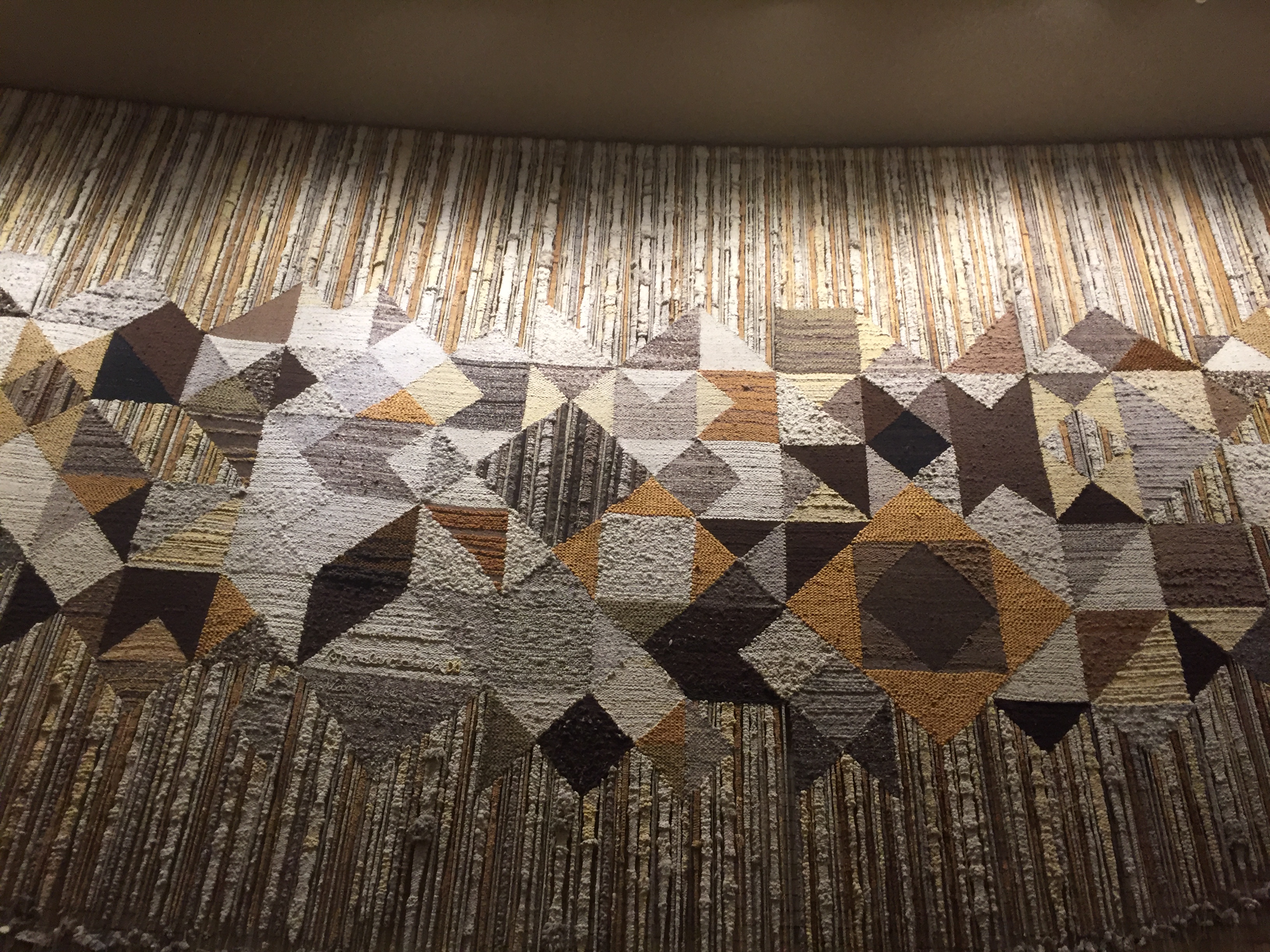 The Capstone Fair lasted a few hours. When the student traffic around my table at the fair ebbed, I turned my attention to the enormous tapestry (66 feet across and 16 feet high!) that hung on the wall above the double staircase leading into the room. Beautiful, elegant, graphic and – somehow – also subtle. From where I stood, it seemed to be sending inspiration directly at me, encouraging me in the audacity of a micro-business taking the time to do right by water systems, to be an artist-entrepreneur, to engage in and play with the languages of engineering.
When the fair was over, I packed up my things, thanked everyone, and set off back to California. A few days later, I learned that Dym had been assigned a team of students, two environmental and four mechanical engineers.
Over the course of the fall semester, these students have worked to research systems and plot outcomes to create a water re-use system for my in-home workshop. Next semester, they'll build prototypes and plan the build-out of the full system. In the true spirit of the LS&Co. Collaboratory, when we're finished we'll have a low-cost water recycling solution that we plan to open source to artisans around the world who are interested in joining our commitment to clean water and water reduction.