January 5, 2018
Last month, Levi Strauss & Co. teamed up with Marmot, Coleman and ExOfficio for the North Bay Fire Benefit Sale to support low-income and vulnerable communities impacted by the devastating Northern California wildfires.
The three brands donated nearly $150,000 to the Tipping Point Emergency Relief Fund and provided more than $250,000 worth of free product to 1,500 victims of the fires.
Managed by employee volunteers and our partners at Goodwill, 100 percent of the proceeds from Levi's® products went directly to the Tipping Point fund while Marmot and Coleman each provided $50,000.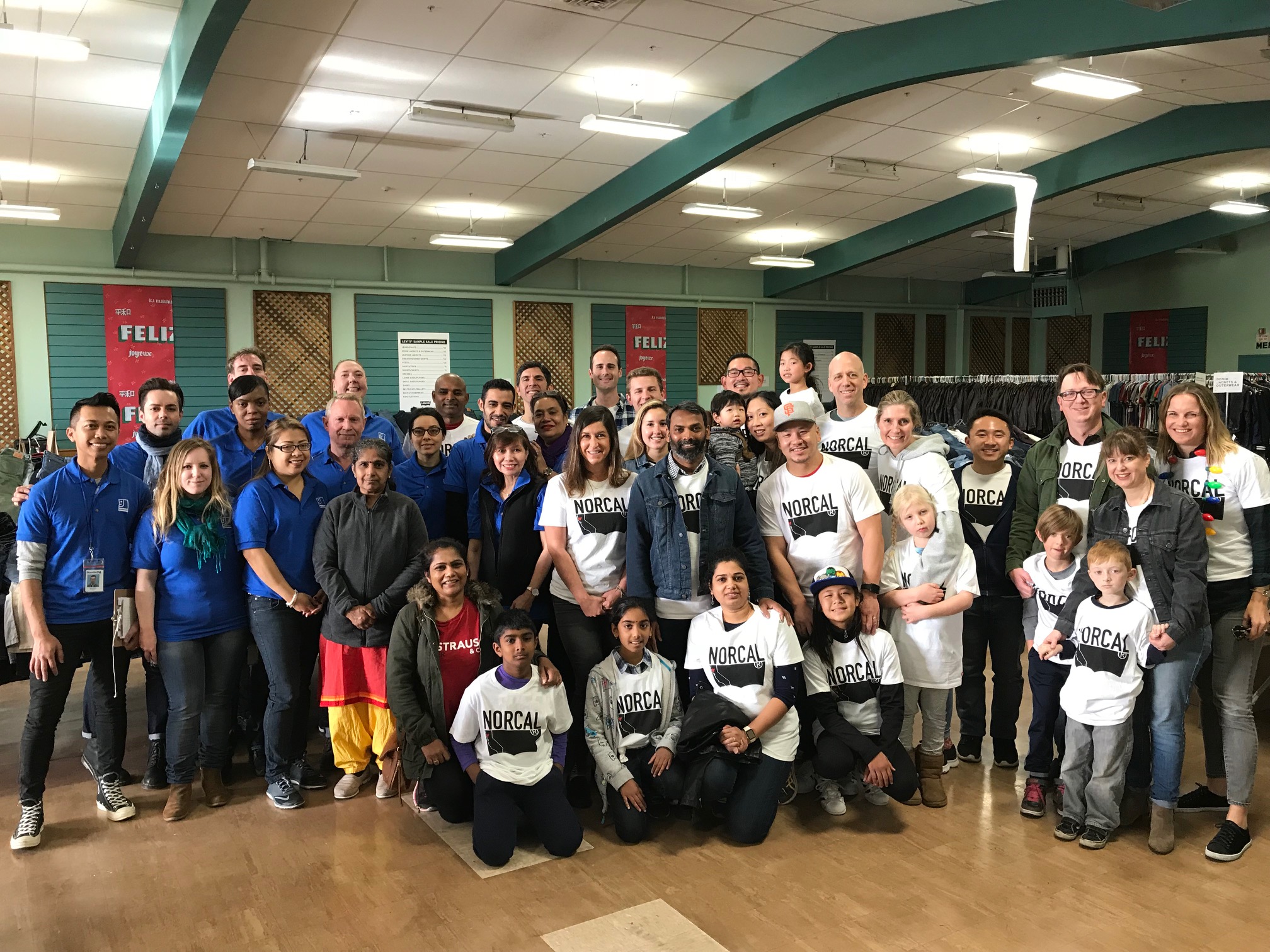 "Our company has been stepping up in the face of disasters for nearly 150 years, and we are honored to band together with like-minded companies and organizations to help our neighbors in need," said Daniel Lee, Executive Director, Levi Strauss Foundation.
A spate of natural disasters rocked many of the places where we do business over the last few months, including Texas, Florida, India, Mexico, Puerto Rico and California. We've seen our communities and our employees come together to support relief efforts – from retail employees collecting nonperishable food, to Levi's® providing 50,000 socks and underwear to victims in Houston and Florida, to being an event sponsor for the Band Together Bay Area concert. The Levi Strauss Foundation has provided nearly $500,000 to local organizations working on recovery efforts in these areas.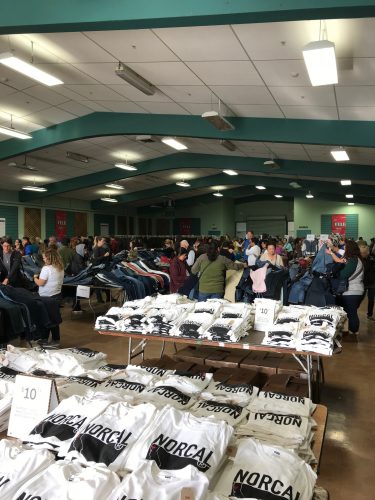 "We've been blown away by the outpouring of support for low-income and vulnerable communities impacted by the North Bay fires," said Daniel Lurie, CEO and Founder of Tipping Point Community. "Yet again, Levi Strauss & Co. has risen to the occasion to take care of those who need it most."
As Daniel Lee pointed out, LS&Co. has a storied history of giving to those who need it most, and these continued efforts to aid in recovery are guided by our values.
"So many of our employees, friends and families have been touched by the North Bay fires," Daniel Lee said. "And with such devastation so close to home, our embrace of empathy as a core value compels us to give back in the best way we know – through our products, employee service and financial contributions."
Tipping Point Community, a longtime community partner of LS&Co., has been distributing emergency grants to organizations working on recovery efforts to groups like On The Move, which runs a program in the affected counties by supporting young people as they transition out of the foster care system. Many of those youth are in vulnerable situations, some homeless and sleeping outside, some renting their first apartments, according to program director Amber Twitchell – and the aftermath of the fires continues to have huge impacts on them.
"For weeks, everything was closed," she said. "Buses didn't run and school was cancelled. Many of our young people weren't able to work. When you live paycheck to paycheck, one week makes a huge difference."
The Tipping Point relief grant allowed the group to quickly get much-needed funds in the hands of these young people, she said.