December 14, 2017
I was delighted to spend time recently reviewing the extensive photo collection in the LS&Co. Archives. The images range from portraits of employees to headquarters pictures, with daily activities documented alongside events such as company-sponsored rodeos. I found hidden gems I had overlooked and details that I missed from familiar photos. Here is a look at five LS&Co. archival photos — a rare glimpse at old favorites and others never before published.
On the Road Again. This image of Joe Frank, LS&Co.'s longest-serving employee, illustrates the conditions of early company salesmen traveling their routes using horse and buggy. The inscription on the back side of the photo?  Dear Chris, This was taken at Bonanza, Oregon in 1902 or 1903. Took us ten days on this trip, to go 75 miles to Lakeview, Oreg. Sincerely, Joe Frank
Levi's Pocket Watch? One of a handful of photos of company founder, Levi Strauss, this picture includes a small but noticeable chain near the center of the image. The chain is probably hanging from Levi's pocket watch—a common 19th century accessory. The watches were popular enough that LS&Co. added a special riveted pocket for it to our waist overalls. It sits inside the larger right pocket of our 501® jeans, and remains there today.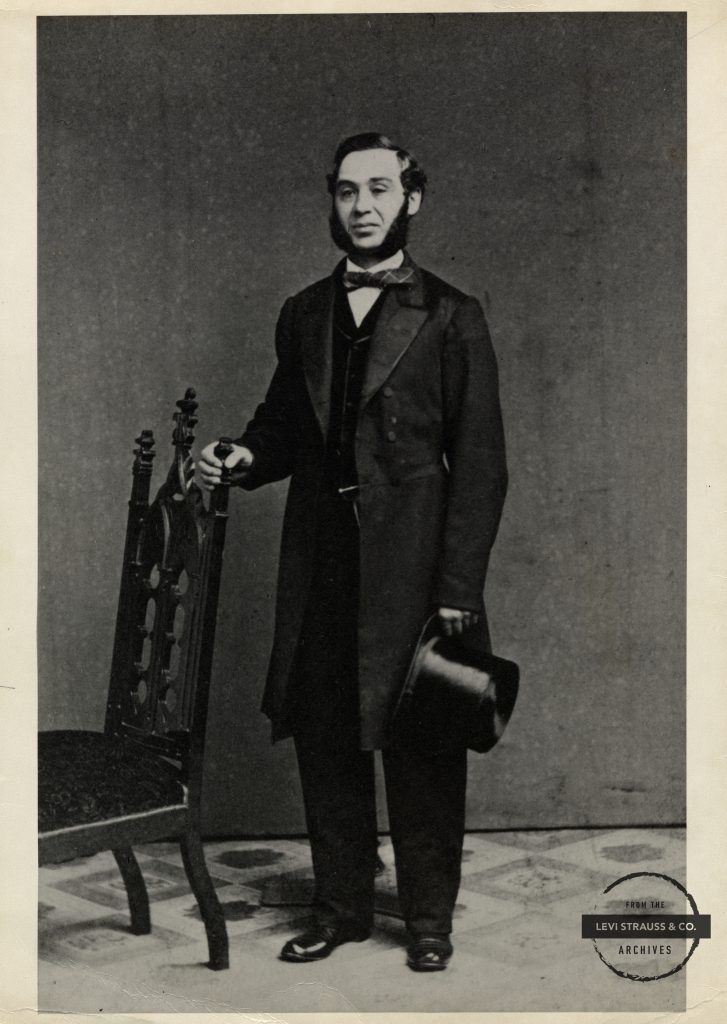 The Face Behind the Red Tab. Although you've probably seen his invention on our jeans many times, you probably won't recognize Chris Lucier, the man who created it. Here's a photo of Chris (in glasses), who designed the red Tab famously added to our 501® jeans starting in 1937.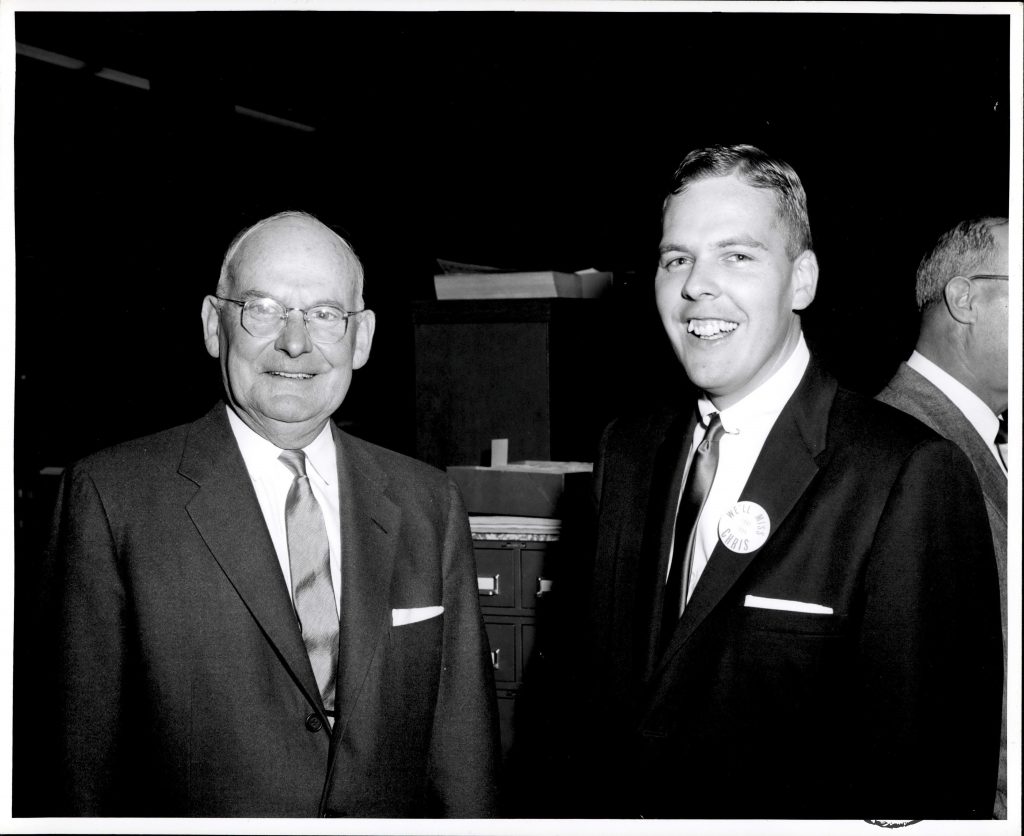 Forties Factory Fun. Proving that factory work sometime included a bit of fun, these three sewing machine operators at our Valencia Street facility in San Francisco donned oversize Levi's® jeans and coats for this 1940s photo.
Quake Quarters. When our San Francisco factory burned in the earthquake of 1906, the company temporarily relocated to Oakland. Here is a rare look at the image of the factory and a notice advertising jobs: Female help wanted–Sewing Machine Operators on Overalls, Jumpers and Coats. No Experience Necessary. Steady Work. Good Pay. Levi Strauss & Co. Want to keep up with the LS&Co. Archives and other cool LS&Co. heritage news? Follow Tracey on Twitter, @TraceyPanek, and stay tuned to Unzipped!