November 7, 2017
An animated storyteller, chemistry college professor Don Cook would often regale his students with tales of his life, from growing up on a ranch in Montana to his years spent as a private in the U.S. Army in World War I.
His military uniform? Jodhpurs, boots and a khaki Levi Strauss Make shirt. Don's shirt is the latest addition to the Levi Strauss & Co. Archives, helping us document the wartime use of our products.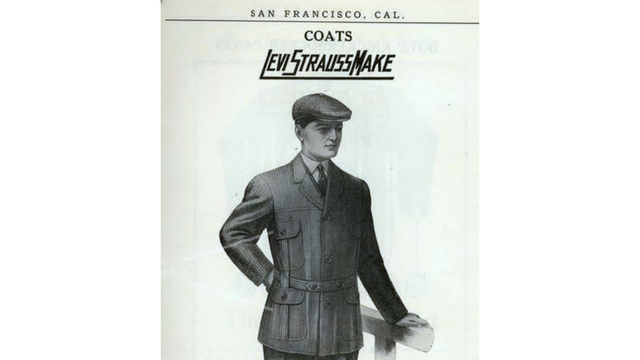 Cook repurposed his khaki Levi Strauss Make shirt to suit his needs in the Army during the three years he served from 1917 to 1919. He replaced the standard LS&Co. buttons with eagle-branded ones and added epaulettes to the shoulders.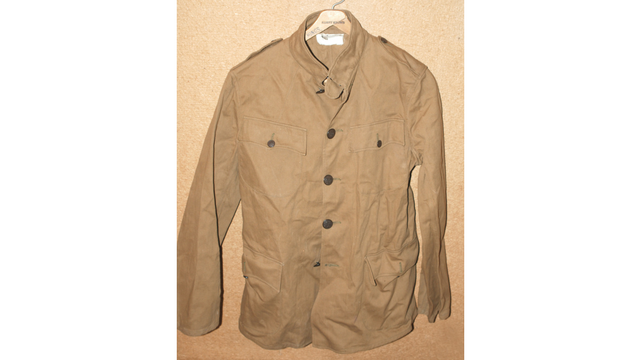 Chronicled in photos kept at the Cooks' ranch in Montana, Don's military training included outdoor cadet drills and munitions handling. He and other soldiers wore khaki uniforms and broad-brimmed hats. "We are happy to donate the uniform," said Sally Mueller of her great uncle Don's shirt. Sally and the rest of the Cook descendants are also working with the Montana Historical Society to establish a family archives that include Don's photos, journals, and letters.
Details of Don's khaki WWI Army military shirt include: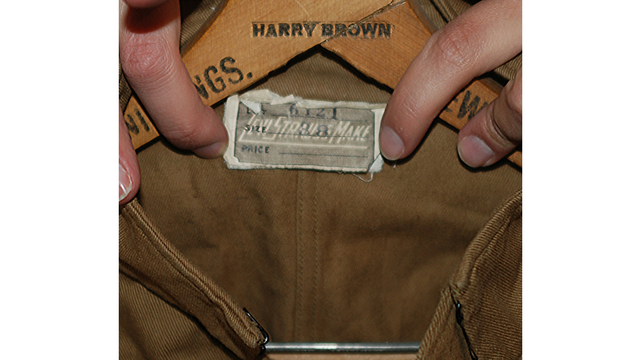 Shirt label—Levi Strauss Make 6121 38" (the number 38 refers to the shirt size)
Buttons—Non-standard eagle design detachable on circular metal rings
Dating—Could have been produced as early as the 1910s and may have been a work shirt identified in LS&Co.'s 1912-1913 catalogs.
LS&Co.'s Sunset and Levi Strauss Make shirts were similar and the brand names may have been used interchangeably.
While there are no records of LS&Co. having any major military contracts, there is anecdotal information suggesting that some officers may have worn LS&Co. garments as early as the Spanish-American War.
Although LS&Co. did not have the ability to supply the Army with vast quantities during WWI, it may have produced garments for a specific sales request. For instance, during WWII, LS&Co. opened new factories in the California towns of San Jose, Vallejo and Santa Cruz to meet wartime demand for overalls and special items like parkas for soldiers in Alaska.
As we prepare to recognize Veterans Day this weekend, we are honored to preserve this slice of military history in Don's honor.