July 28, 2017
From the county to the state, Levi Strauss & Co. exhibitions have been a feature at one of America's favorite pastimes—the fair. Levi's® booths and shows drew record crowds that helped popularize the denim riveted pants among everyone from families to farmers. Here's a photographic fanfare retrospective of Levi's® at the fair.
The Mechanical Rodeo at the Cloverdale Citrus Fair in 1947 drew a large audience. These California locals strained to catch of glimpse of the "Puppet Truck." The all-mechanical rodeo debuted at the Golden Gate International Exposition in 1939 and featured hand-carved likenesses of famous rodeo stars all dressed in tiny blue jeans. It was later taken on the road in a specially built bus where it traveled to state and county fairs all over America.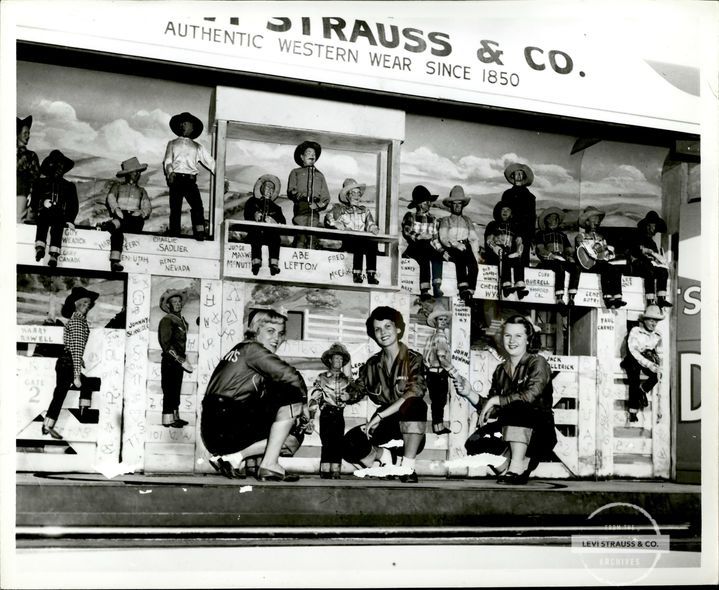 At the Michigan State Fair in 1950, popular personalities wearing satin rodeo shirts and cuffed Levi's® introduced the Mechanical Rodeo puppets dressed in matching outfits.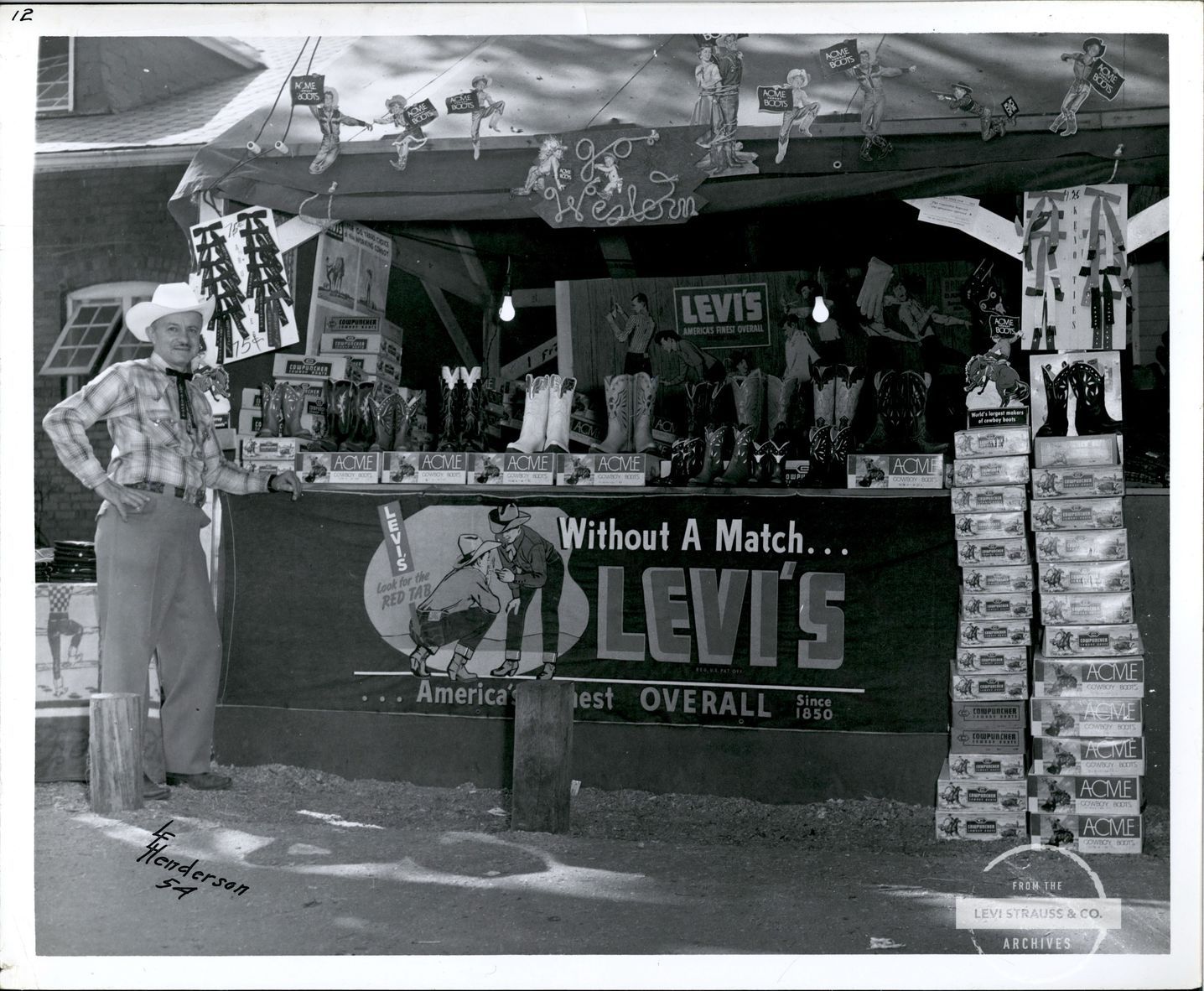 At the Iowa State Fair in 1954 boots, bows, and a Levi's® banner finished up a booth.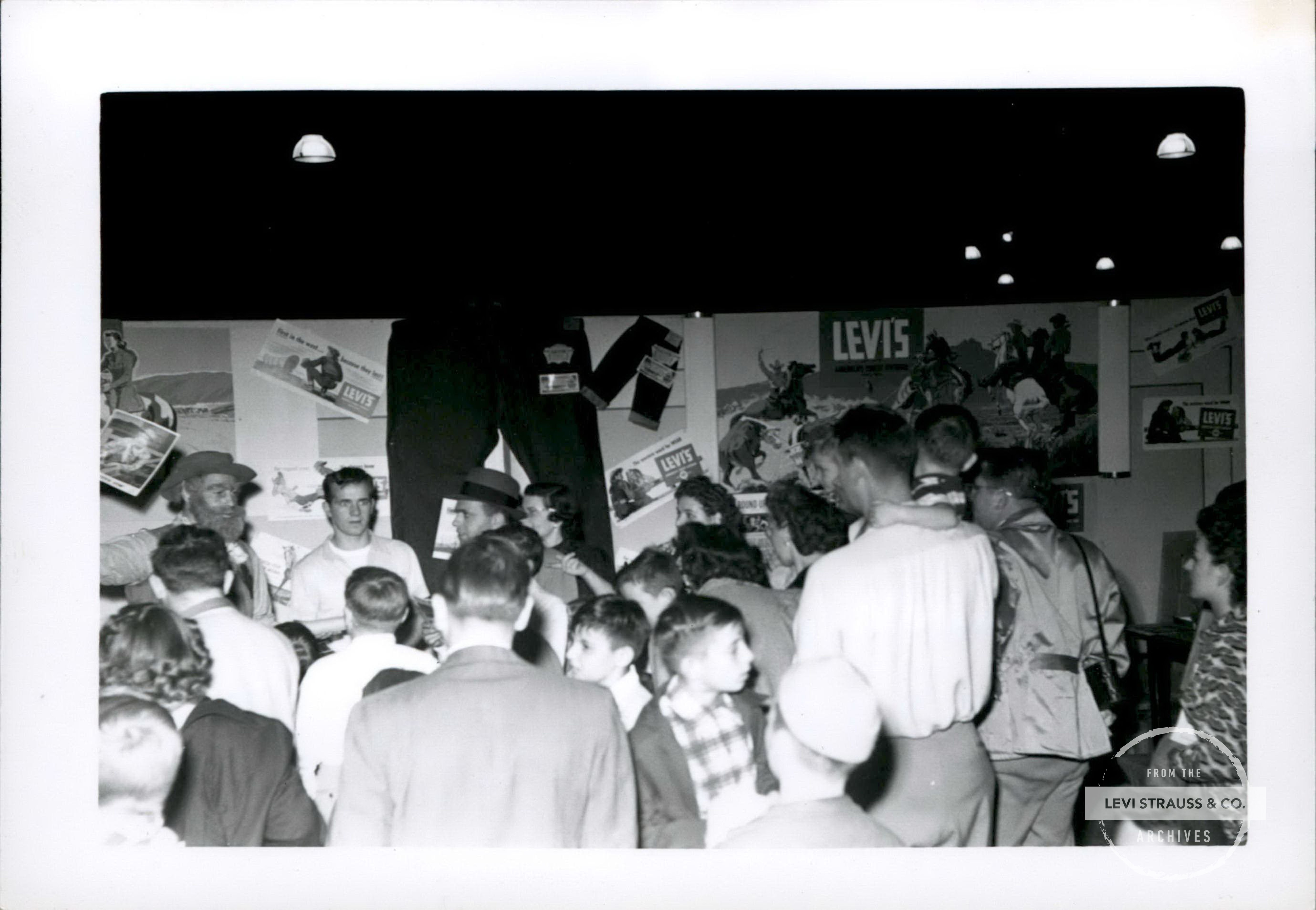 In 1950, the LS&Co. booth at the California State Fair (in Sacramento) drew visitors of all ages.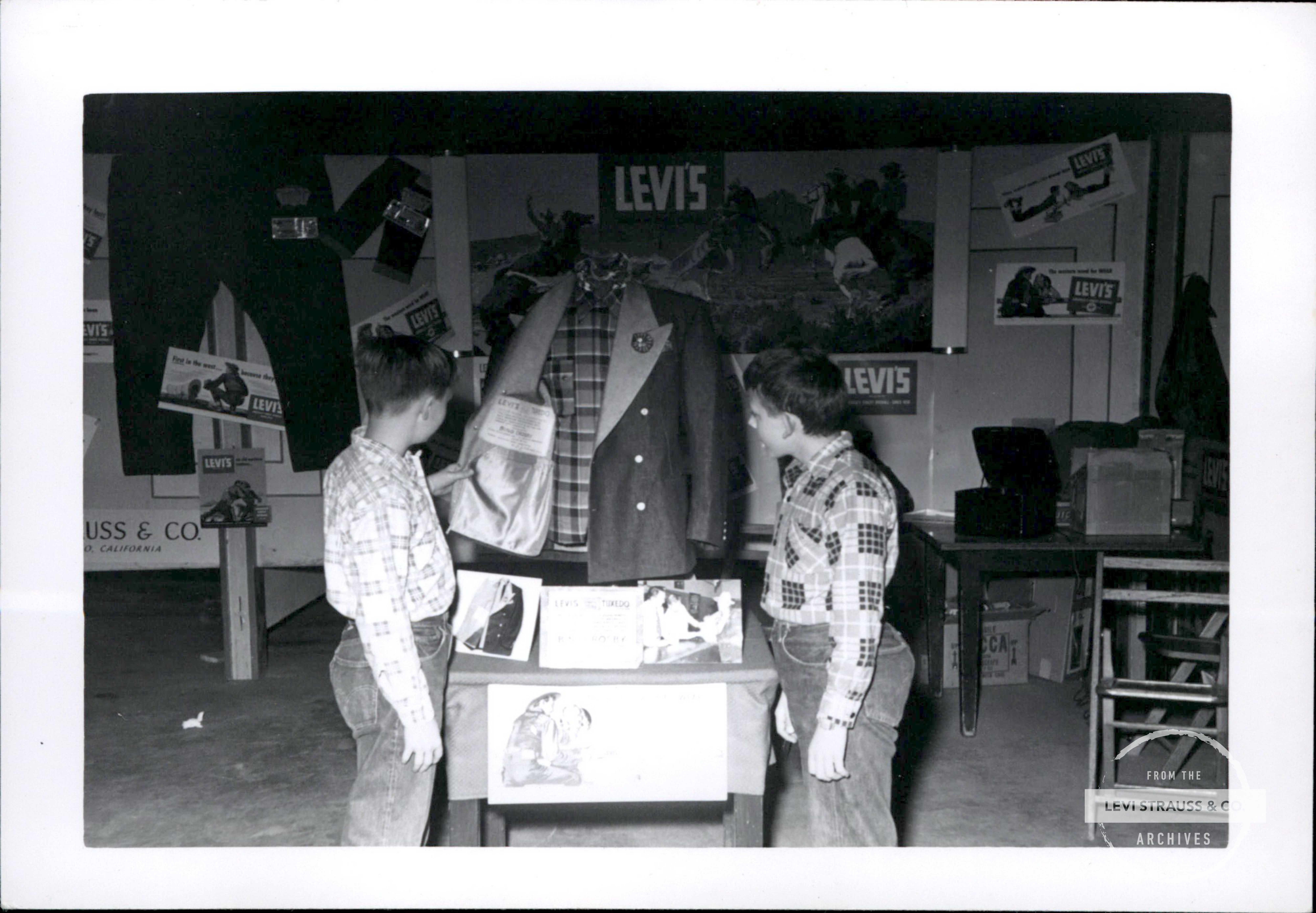 A reproduction of Bing Crosby's denim tuxedo jacket – created by LS&Co. after the singer was almost expelled from a Canadian hotel for wearing all denim – was another popular attraction for fair visitors.
Keep up with the Archives and other cool LS&Co. heritage news – follow Tracey on Twitter.