July 5, 2017
What Isabell Bogosian saw as work attire, her daughter Sasha saw as a blank canvas for artistic expression.
As a Levi's® merchandise coordinator, Isabell lives in Levi's® 501® CT jeans. So she wasn't too surprised when her daughter – looking for a creative outlet while recovering from a major surgery that left her encased in an ankle-to-hip cast for eight weeks – wanted to paint them.
And she was positively proud when it turned out that people, inspired by Sasha's story, wanted to pay her little girl to keep painting jeans – and the 9-year-old decided to give all the money to help children like herself overcome disabilities.
"The compassion that she has, considering everything she has gone through in life, blows me away," Isabell said. Sasha suffered a stroke at birth from a traumatic delivery that caused seizures and cerebral palsy. As a result, she is weaker along her right side and has to wear an orthotic leg brace. In fact, the reason she started painting denim last year was in an effort to exercise and strengthen her right side.
While her therapy spurred her creativity, it has been her time spent at the Children's Hospital Los Angeles – which she calls her second home – that triggered her charitable spirit.
"We are in the hospital every week and she sees children who are bald, children who are in wheelchairs, children who are on oxygen tanks. It's heartbreaking and she sees that every week," Isabell said. "So when I told her people wanted to pay her to paint their jeans and asked what we should do, she said, 'Let's give back. I want to give to the hospital. I want to help the kids get better.'"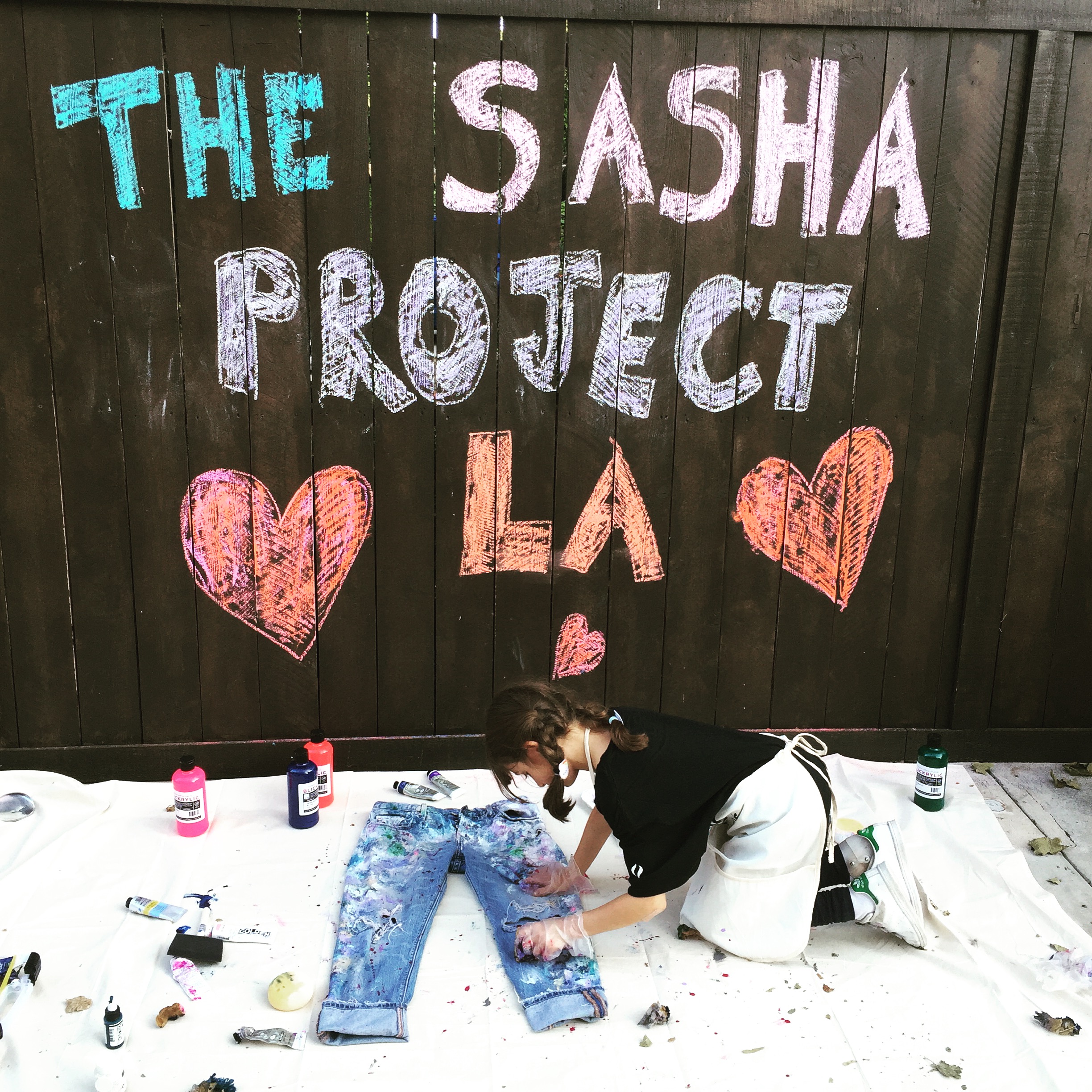 And so The Sasha Project LA was born. All proceeds from the nonprofit goes directly to the hospital's art program, and they in turn have made Sasha a Children's Hospital junior ambassador.
The budding artist's preferred style method is to layer and splatter paint using natural sponges chosen to stimulate her right hand. On the inside of each garment is Sasha's personal signature: three little hearts.
Art + Levi's®, made with love
When the brand found out what Sasha was up to, the company immediately threw her support and denim galore, Isabell said. Sasha also got her first high-profile break last year courtesy of Levi's®, painting denim for kids at a back-to-school event at Jessica Biel's Au Fudge restaurant in LA. The next day, Biel was snapped by paparazzi wearing Sasha's creation.
Since then, Sasha has also painted denim for stars like Kristen Bell, Chris Pine, Melanie Griffith, Jack Black, Paris Hilton and Stan Lee.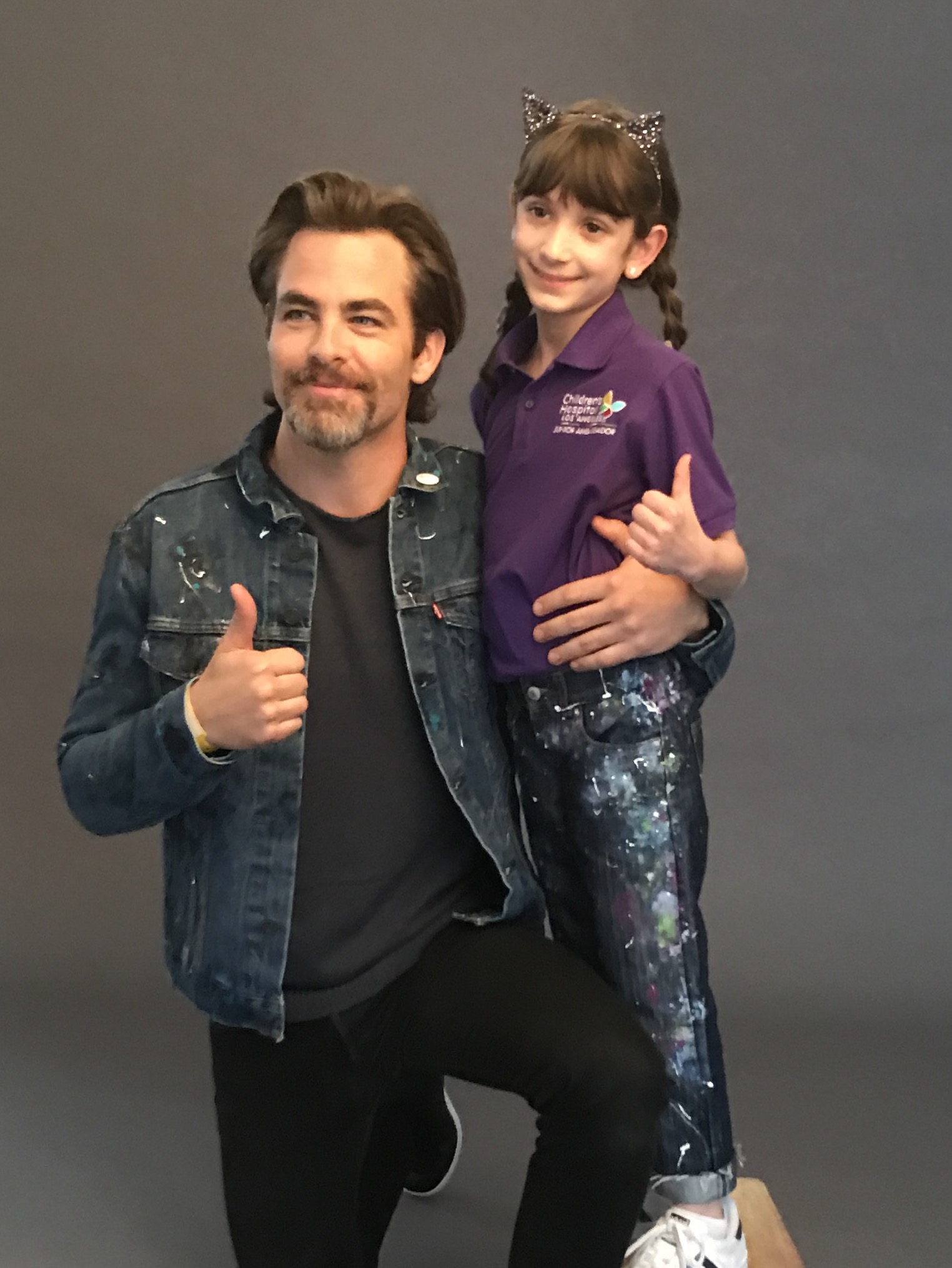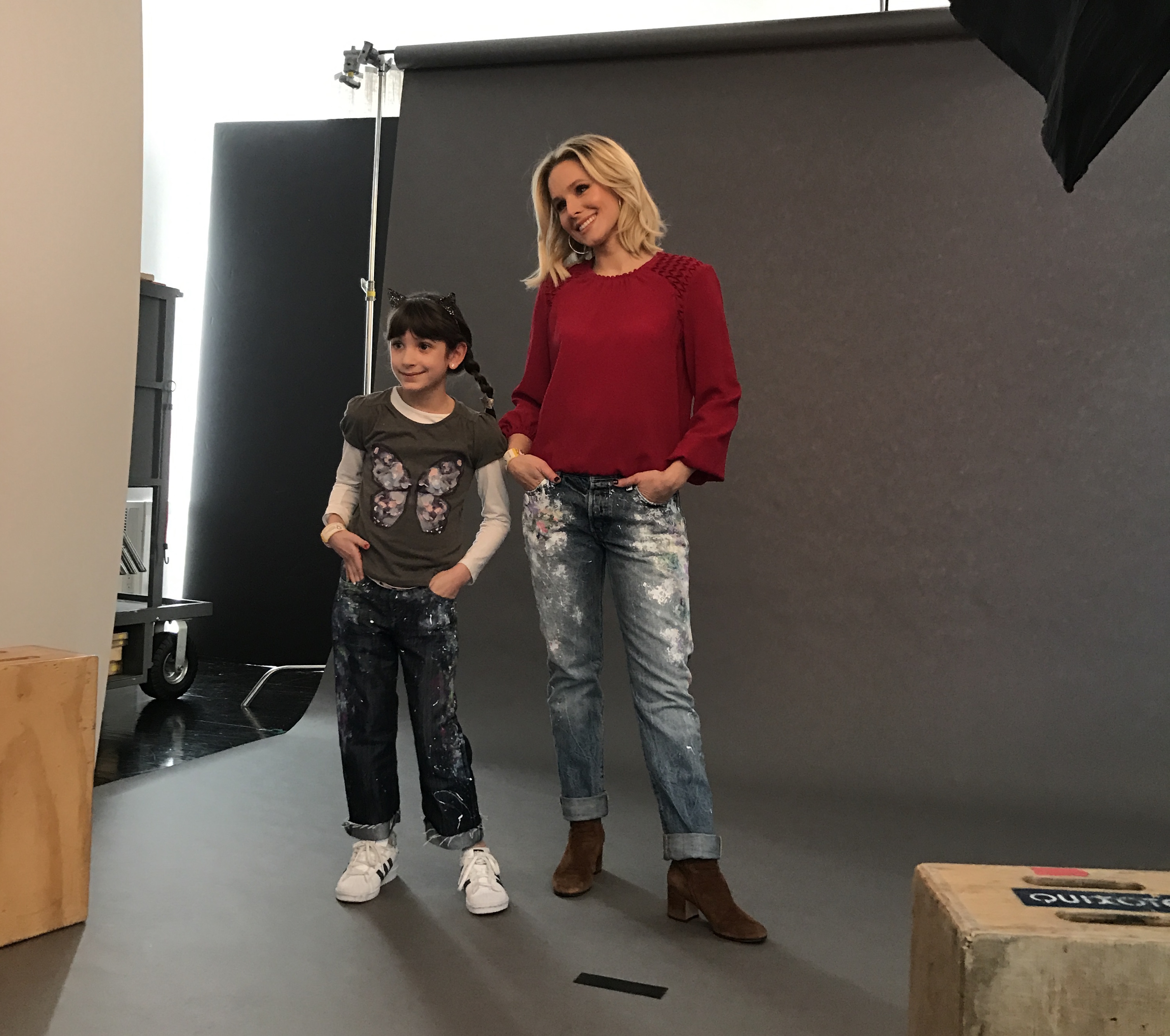 Isabell, a 25-year veteran of LS&Co., says she was overwhelmed by the support.
"Being with Levi's® for as long as I have, I think the fact that they are such philanthropists has made a huge impact on the person and the employee that I have become," Isabell said. "The company has been so wonderful about me taking time to take care of my daughter's situation, and then on top of that, when I started the foundation, they backed me in a very big way."
Christina O'Selmo, a fellow merchandise coordinator who works with Isabell and sits on The Sasha Project LA's board of directors, says she's long used one word when describing the girl she's known since she was a toddler – "fierce."
"She was so unafraid to do absolutely anything, and I often called her 'Sasha The Great,'" Christina said. "To see this project take life in the past year has truly made my heart happy. This is about a young girl finding her place in this world."
Isabell said she tells Sasha that she can quit at any time, but her girl is committed.
'We don't push her at all, this is something she does when she wants to do it," Isabell said. "I look at it as a platform to share our story with others. If we can help one family turn their situation into something positive, that's something to be celebrated."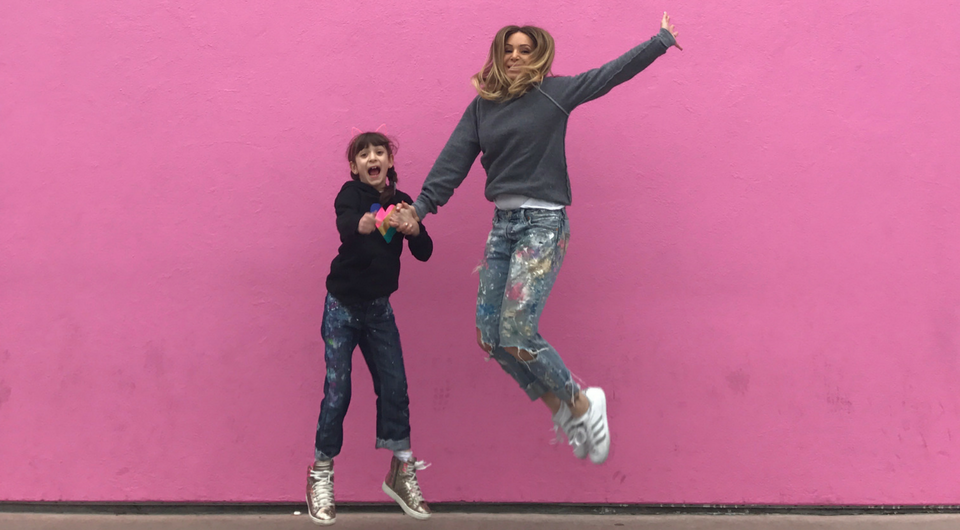 Like this story?
Sign up for the Unzipped newsletter to get the best of the Unzipped blog — company news and views, employee profiles, innovation and sustainability stories, behind-the-scenes and Archives highlights — sent straight to your inbox weekly.