June 1, 2017
This year, we're taking a special look at some of Levi Strauss & Co.'s top tops, which have been part of the business for almost 140 years. Shirts, blouses, tees, and jackets — we've done them all. Here's the story on this driving duster: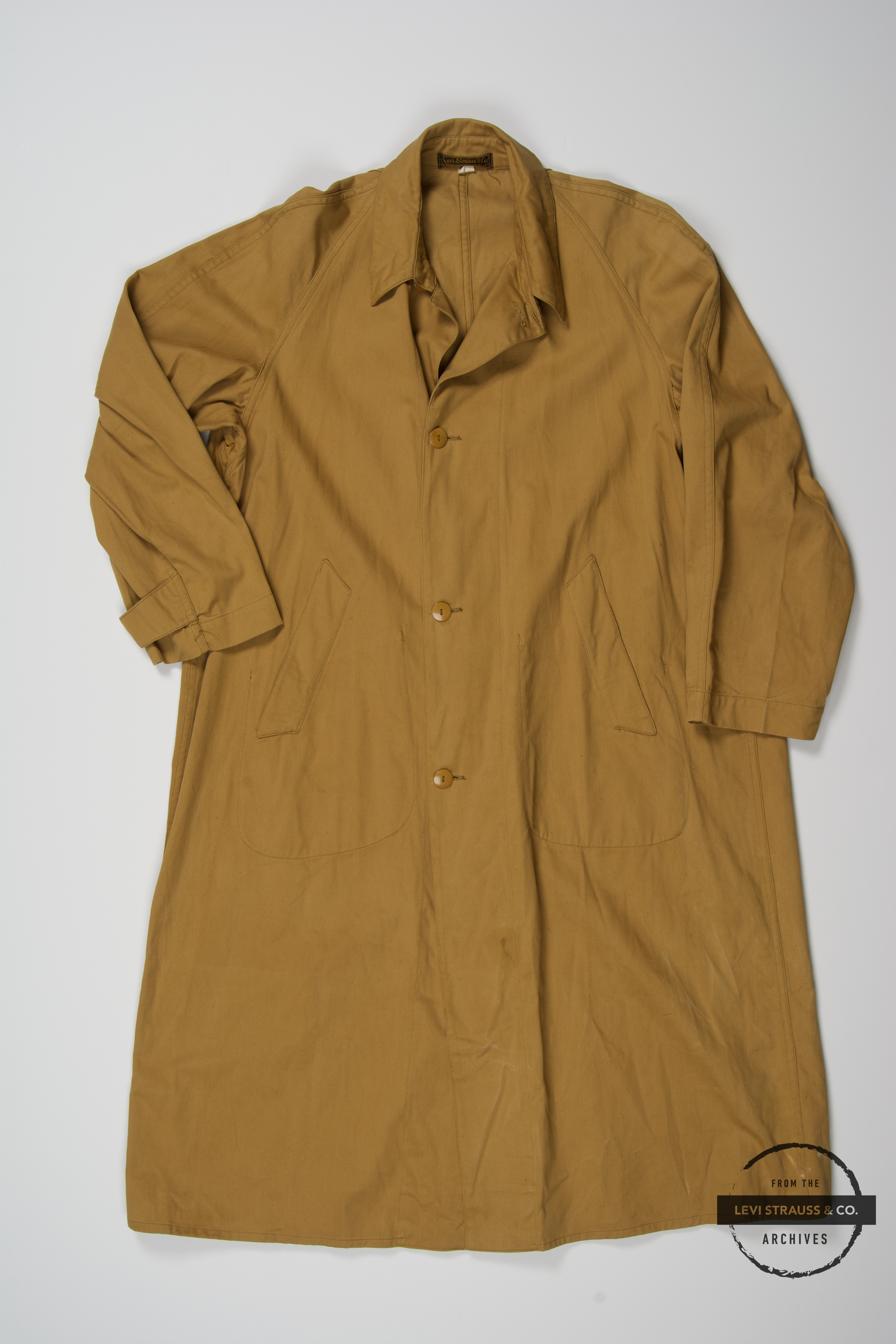 In the 1920s, we offered a garment designed for those eager to hit the road in a machine that became ubiquitous during the decade—the automobile. A knee-length duster driving coat, the outerwear was the perfect dress for an open-top roadster.
The driving coat, worn with a pair of goggles and gloves, offered protection from road grime. It was utilitarian and handsome—dust colored with a collar, roomy shoulders, buttons and adjustable wrist straps.
Stay tuned throughout the year for more cool top finds straight from our Archives.
Be sure to keep up with the LS&Co. Archives and other cool LS&Co. heritage news, follow Tracey on Twitter, @TraceyPanek.