April 25, 2017
During last year's annual Community Day, where employees across the globe take time out to volunteer at local nonprofits, a team of employees in Jakarta worked with the Ancora Foundation. They built a rainwater harvesting facility at a public school, and taught 350 students about water conservation using our Project WET curriculum that they had been trained in the day before.
Our employees are at the forefront of our global communities, spending time to volunteer with the issues that are important to them. The efforts of the LS&Co. Indonesia team were recently recognized with not one, but two awards for their coordinated efforts to provide simple resources and educate local youth on the importance of water – one of earth's most precious resources.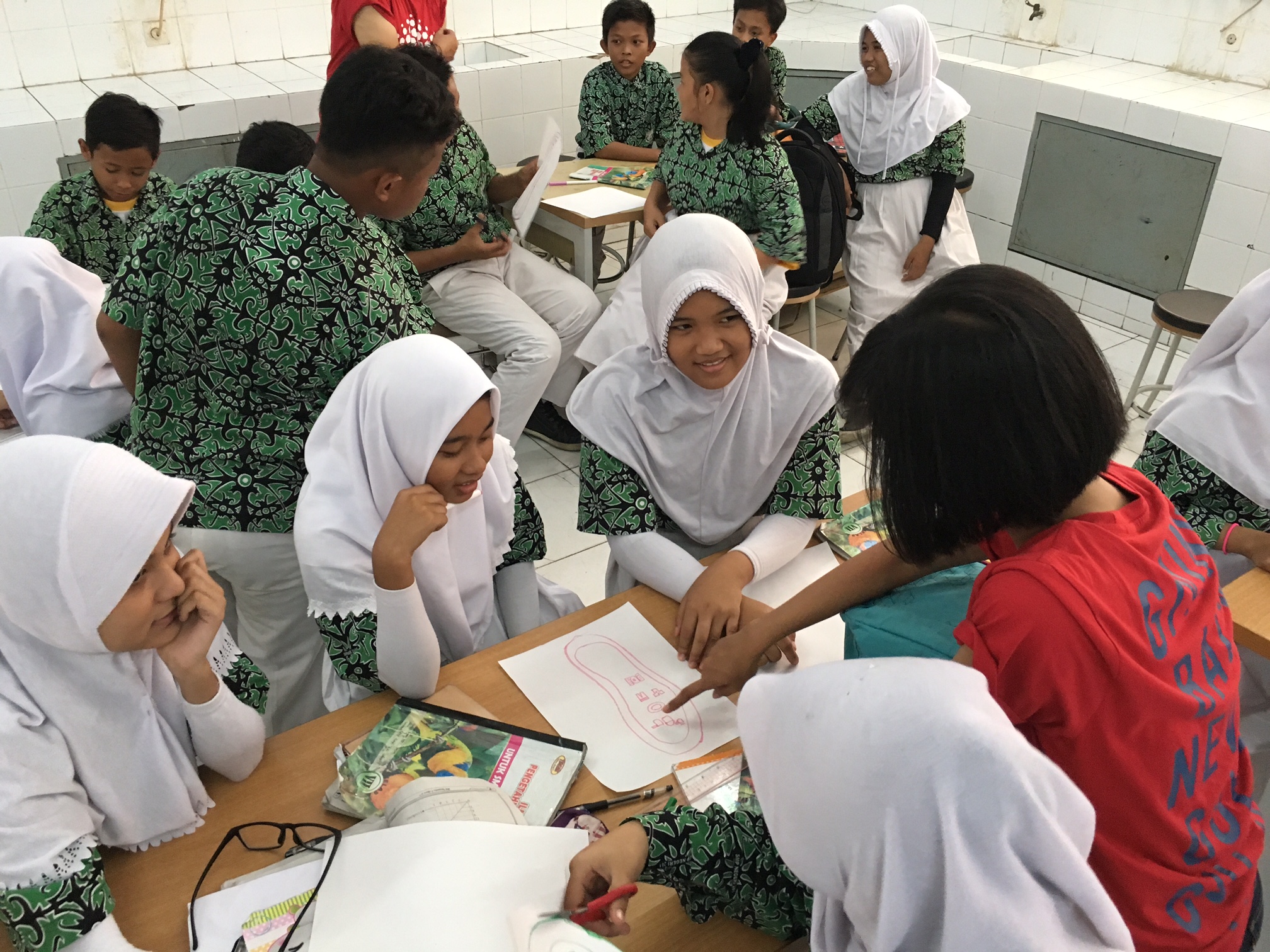 The TOP Awards, organized by the Indonesian Ministry of Forestry and Environment, BusinessNews Indonesia, and a group of state-owned enterprises and NGOs, awarded Levi Strauss Indonesia its Corporate Social Responsibility Award for the Business/Retail sector. Additionally, Levi Strauss country manager Daniel Sjogren was recognized with the Leader Award in the CSR Commitment category.
Building on the theme of water conservation during the awards ceremony, the team showcased our Levi's® Water<Less™ products via a fashion show, where models strutted their stuff wearing Levi's® Water<Less™ jeans as well as customized Levi's® trucker jackets customized by local arts and design university students.
Investing in water-saving techniques and efforts is just one way Levi Strauss & Co. strives to do right by the planet. Whether through our Water<Less™ techniques, our Screened Chemistry program or through our partnerships with organizations like Project WET who are committed to educating our global community about the importance of water.