April 10, 2017
Raw hems, patches, and the perfect amount of distress are all the rage in ready-to-wear denim — it's everywhere, on everyday people on the streets and on models catwalking the runways. Far more than simply the flavor of the fashion week, these personal touches to jeans and jackets can tell us a lot about who's wearing them.
"Something as practical and relatable as denim can be used to make a powerful statement — especially with indie collections from designers who are getting younger and younger each season. Denim is always going to be in style, but designers are finding new and interesting ways to show who they are through cut, color, and a junk drawer. And somehow, it works," James R. Sanders writes on The Huffington Post.
That said, you don't have to wait for these looks to hit the racks and the shelves. Punks didn't wait to be told when it came to custom battle vests: the armor they donned for a night underground. Neither does Levi's®' head of design Jonathan Cheung, demonstrating in our Eureka Innovation Lab that the brand's make-it-your-own philosophy reaches the top.
If you're looking to get personal with your Levi's®, here are a couple ways, per HuffPo, to approach the trend.
Holes, patches, and metal can turn a denim canvas into a completely customized extension of yourself. Levi's® Tailor Shops, located in select stores around the world, assist customers with all of the above.
And, as with many of the latest trends, all that's old is new again — including abstract art and paint splatter. The frenzy for decorating denim was so huge in the post-Woodstock era, Levi Strauss & Co. launched the Levi's® Denim Art Contest in 1973. Customers were invited to decorate jeans, jackets, or shirts, and send in slides — talk about throwback — of their work. This jacket, one entry in the contest, was featured in a book by Rolling Stone photographer Baron Wolman, as well as the 2017 South by Southwest festival.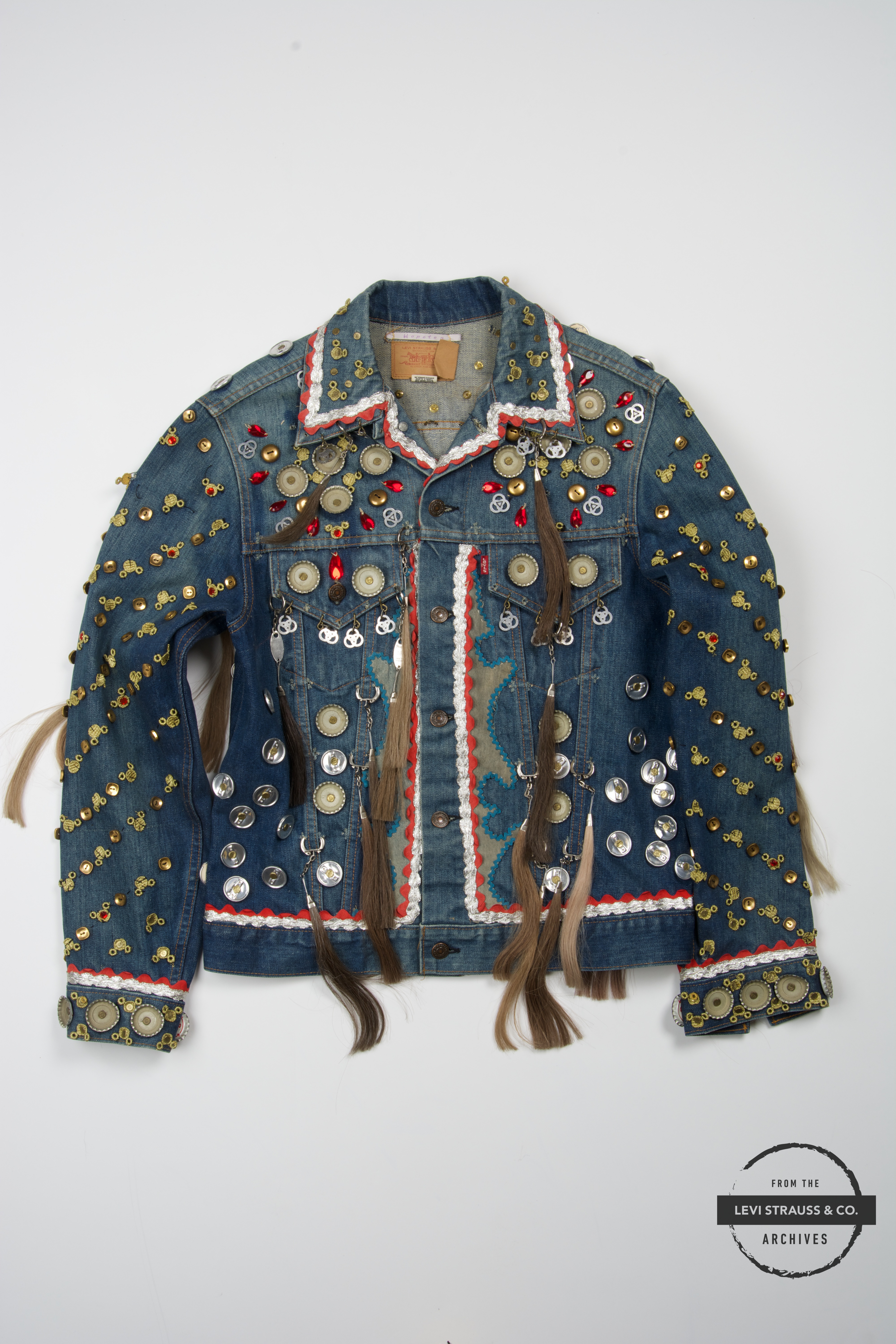 Hair and bottle caps was a brave move, but the line has always been blurry between art and fashion.