November 14, 2016
Remember that awkward moment at school when your teacher started the sex discussion? Levi Strauss & Co.'s longstanding community partner in Germany, Youth Against AIDS (YAA), came up with a solution to make that a little easier: talks about sex with teenagers within the school environment are initiated –by other teenagers.
Youth Against Aids – Jugend gegen AIDS in German – trains teen volunteers to manage these talks. The program builds on the work of YAA, which was launched in Hamburg, Germany in 2010 by a small group of teens that started selling red ribbons on World AIDS Day. The teens' initiative was so successful, the organization donated funds to encourage them to start their own organization to assist with the AIDS crisis.
Today, across Germany there are more than 500 youth (aged 14-26) involved within the YAA. And it has become the biggest and most successful youth charity organization in the country, supported by a board of government officials, medical ambassadors and celebrities.
The day-to-day projects of the association includes school visits and speaking to young people, without the embarrassing presence of teachers or other adults. Their goal is to encourage free-speaking sessions about safe sex, disease prevention, HIV/AIDS and any other sexual topics teens might have questions about. The discussions between peers create a feeling of openness and awareness about subjects that young people typically don't find anywhere else. They also have loads of activities around the summer music festival season, where they distribute condoms and talk to concertgoers to raise awareness about HIV/AIDS prevention and sexual health.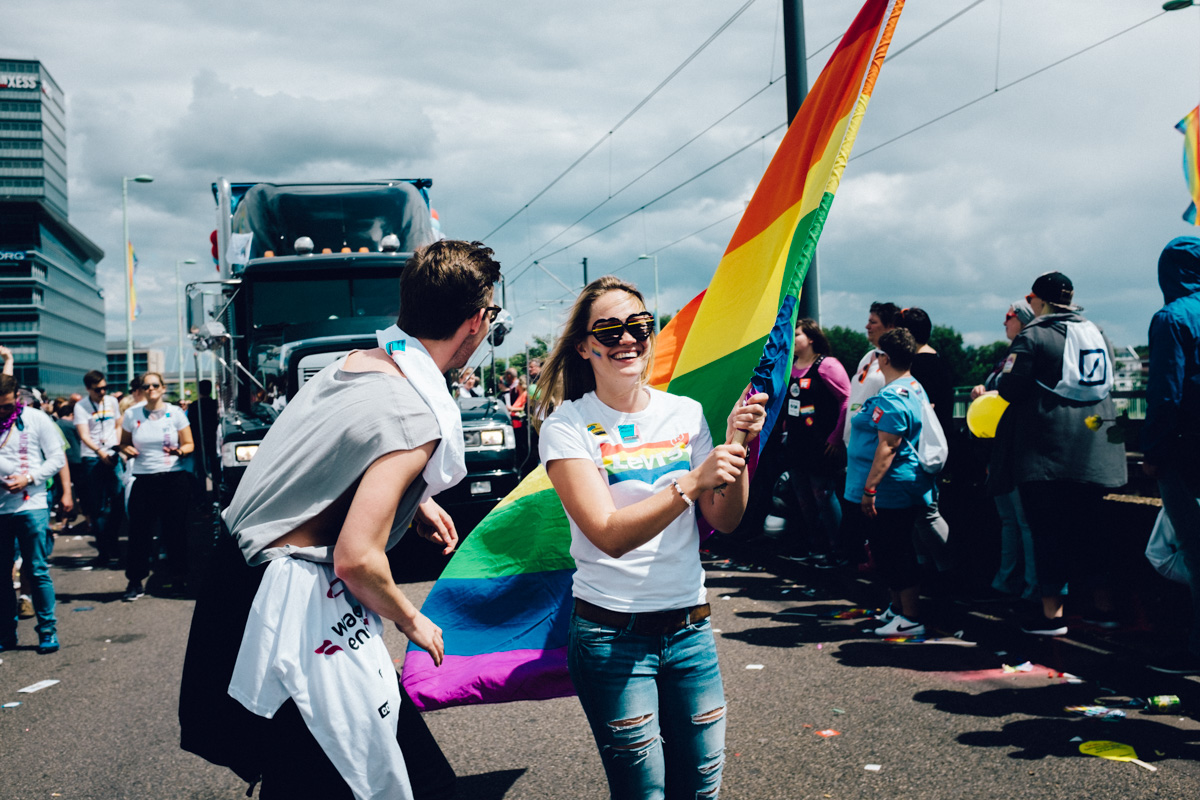 Earlier this year, our team in Frankfurt had the opportunity to meet with the YAA crew to hear about their approach and work first-hand. The Levi Strauss & Co. German team also partnered with them on this year's Pride festival as an official outfitter of YAA with our Levi's® Pride tees.
"It is always easy to say no – Levi's® said yes and we are very grateful for that," said Daniel Nagel, Chairman of YAA. "We will only have real change together and we are proud that Levi's® is by our side and supports us in this tremendous way."
The two will come together again for World AIDS Day this year on December 1.
YAA's approach requires a lot of courage, which is at the core of Levi Strauss & Co.'s values, and that's why we're proud to stand beside such an incredible organization.