November 3, 2016
Welcome to our fall 2016 issue of From the Archives, a behind-the-scenes look at the ins and outs of the work we do here, and the unusual, amazing and always-interesting fun facts and tidbits we discover along the way.
This fall, we celebrated the opening of an exhibit at the Victoria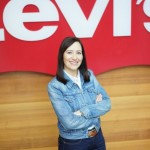 & Albert Museum in London; interviewed LS&Co. retirees, from presidents to product managers; added unique items to the Archives like a pair of 501® jeans owned by Steve Jobs; hosted BMW and visitors from as far away as Asia; and still found time to dig into the collection with designers for inspiration. Here's a peek at LS&Co.'s latest heritage happenings.

Now Showing
You Say You Want a Revolution? Victoria & Albert Museum London, England
The V&A Museum recently opened a thought-provoking exhibition on the turbulent period of the late '60s. You Say You Want a Revolution? Records and Rebels 1966-1970 explores the revolutionary spirit of the time and its impact as expressed through politics, music and fashion. With five vintage Levi's® garments on loan from our Archives, the exhibit offers a rare chance to see how the people who wore Levi's® personified the energy of an era. Records & Rebels is open at the V&A in London through February 26, 2017.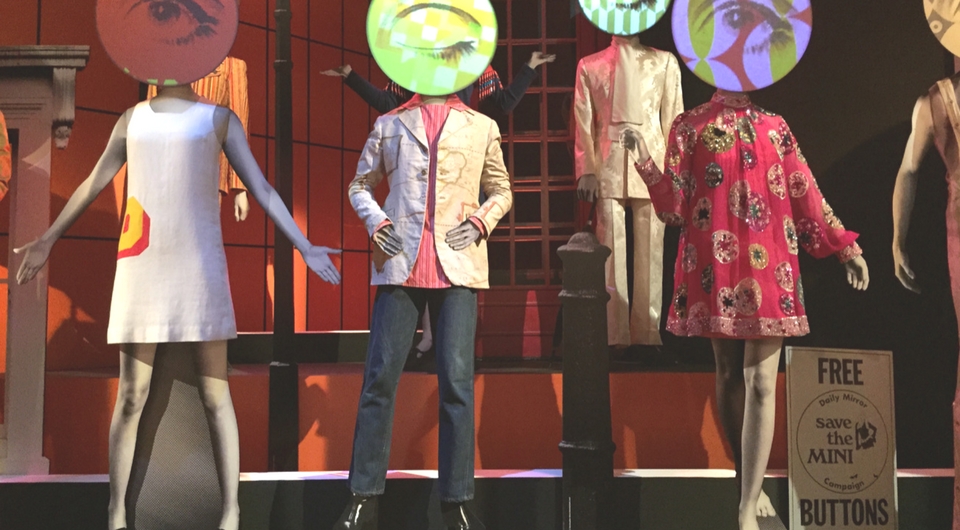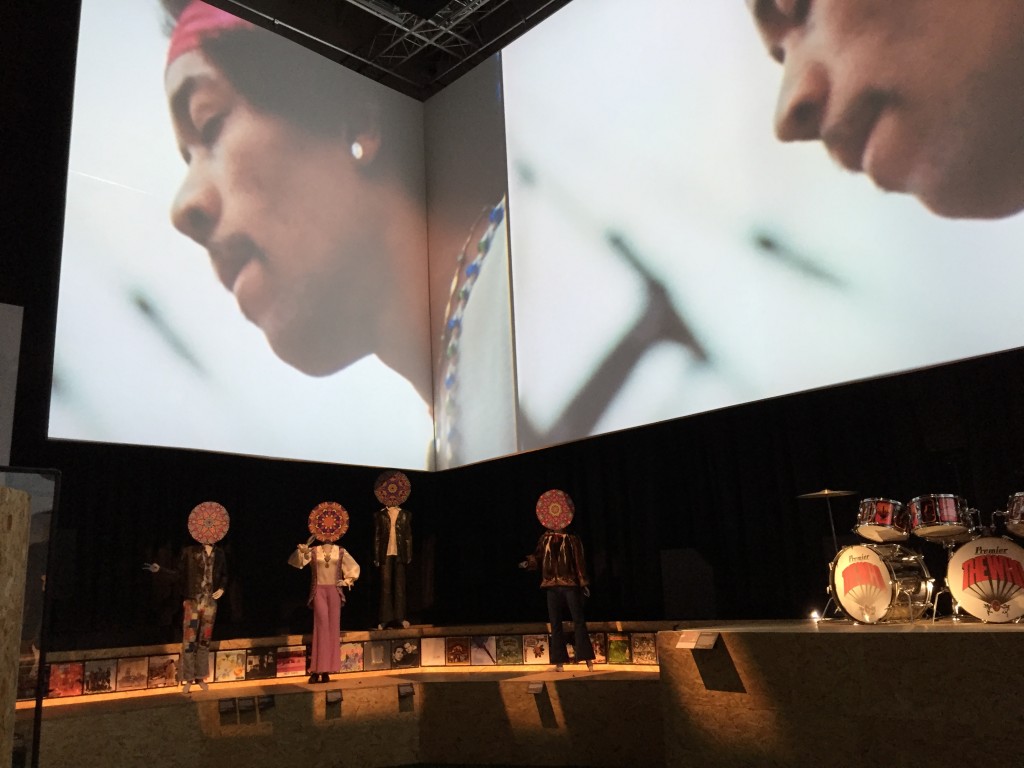 New Arrivals
The Phyllis NRA Jacket (1930s). This denim donation bears a unique National Recovery Administration (NRA) label. In the 1930s, companies that complied with the NRA — part of President Franklin Roosevelt's New Deal program that set industry regulations in order to help the U.S. recover from the Depression — were encouraged to mark their products with the NRA's blue eagle logo.
The jacket also features the name of the original owner, Phyllis M. Starkey, and an unusual customized sleeve extension borrowing red-lined selvage likely from a pair of pants.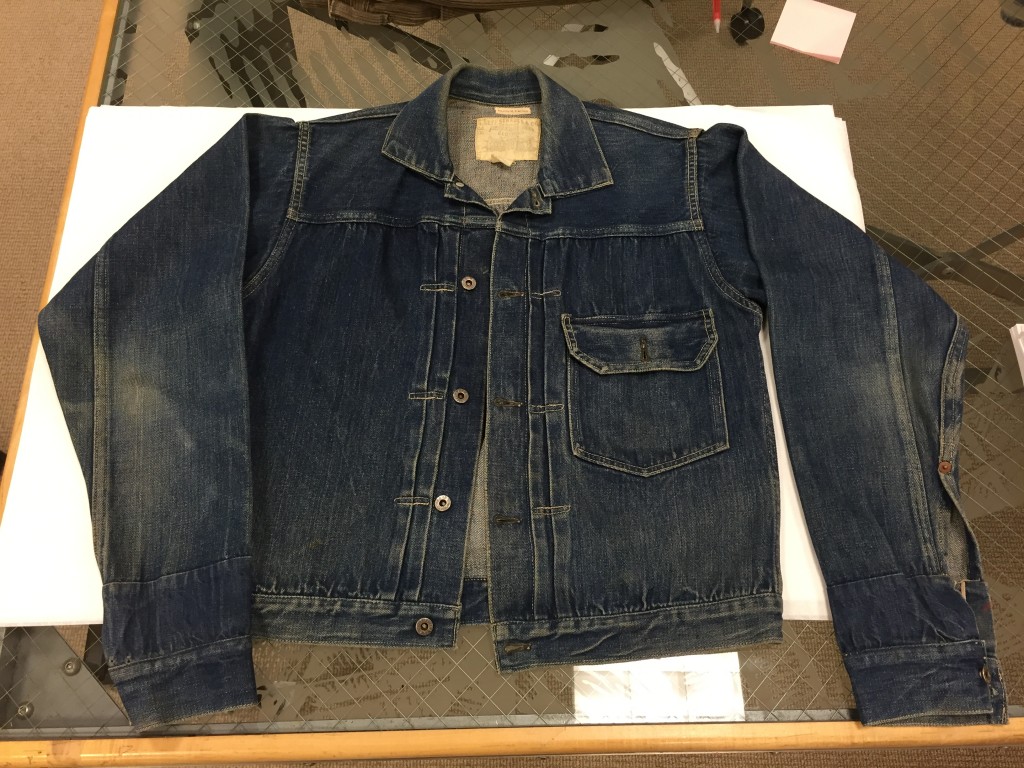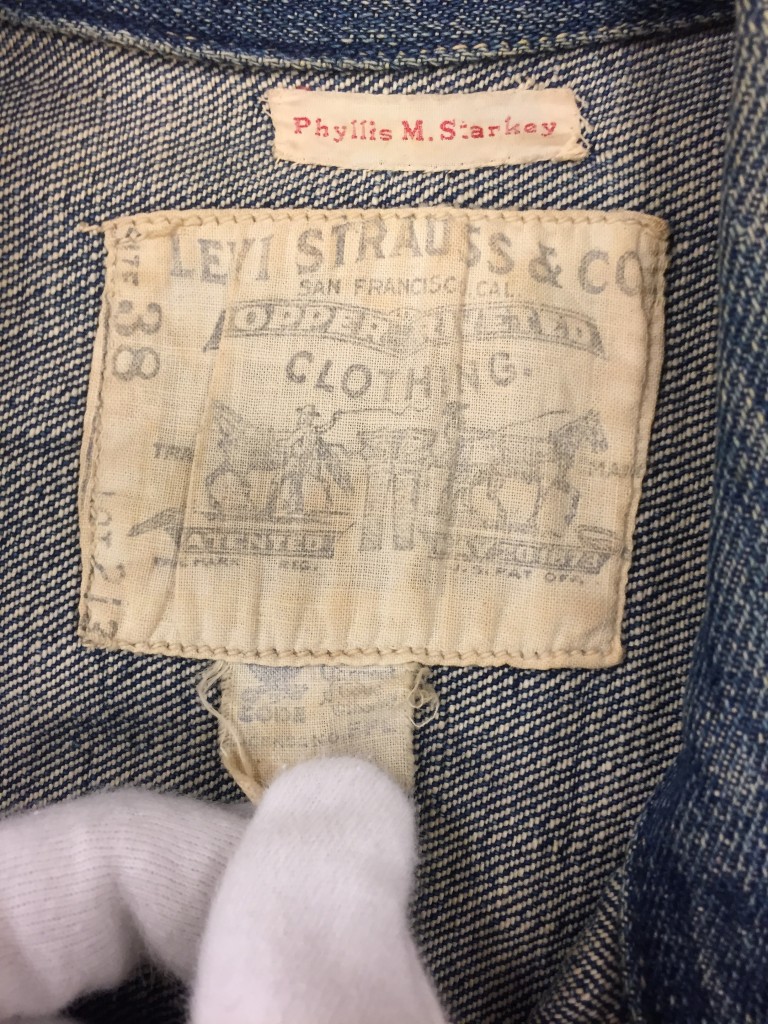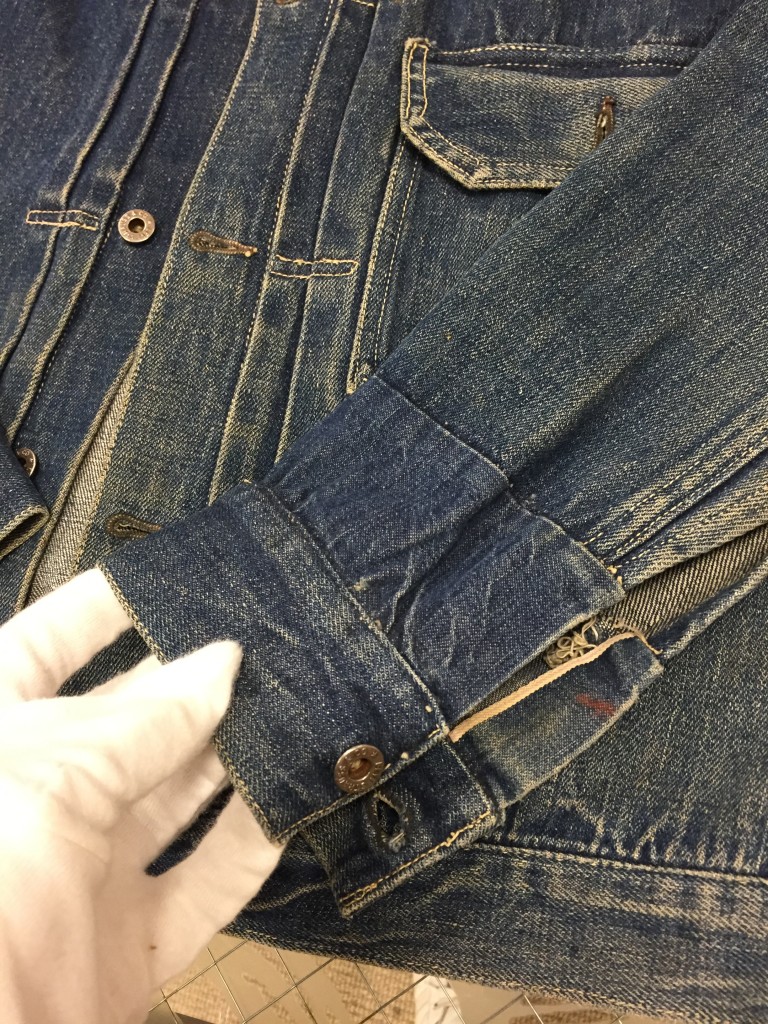 Steve Jobs 501® Jeans (1980s). I made the winning bid for a pair of Steve Jobs 501® jeans with buttons added on the inside waistband to accommodate his suspenders.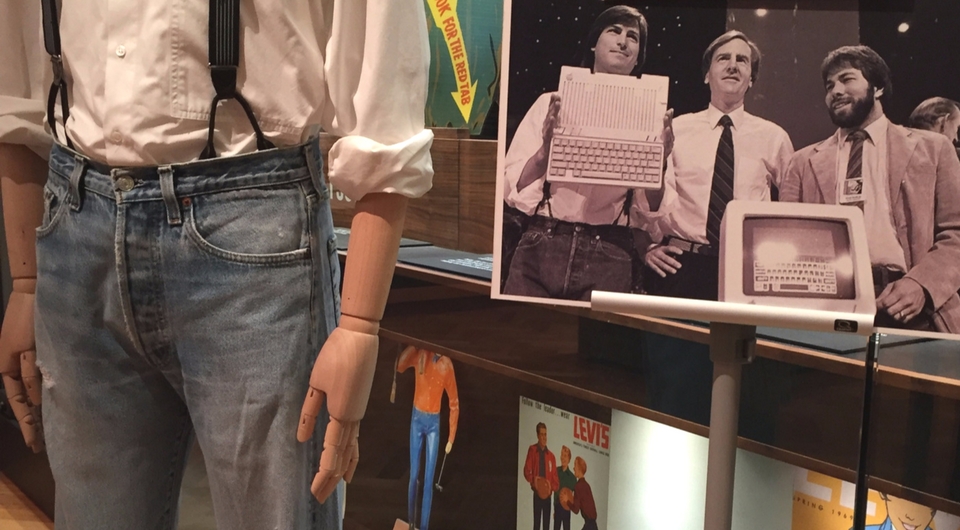 You Asked, We Investigated…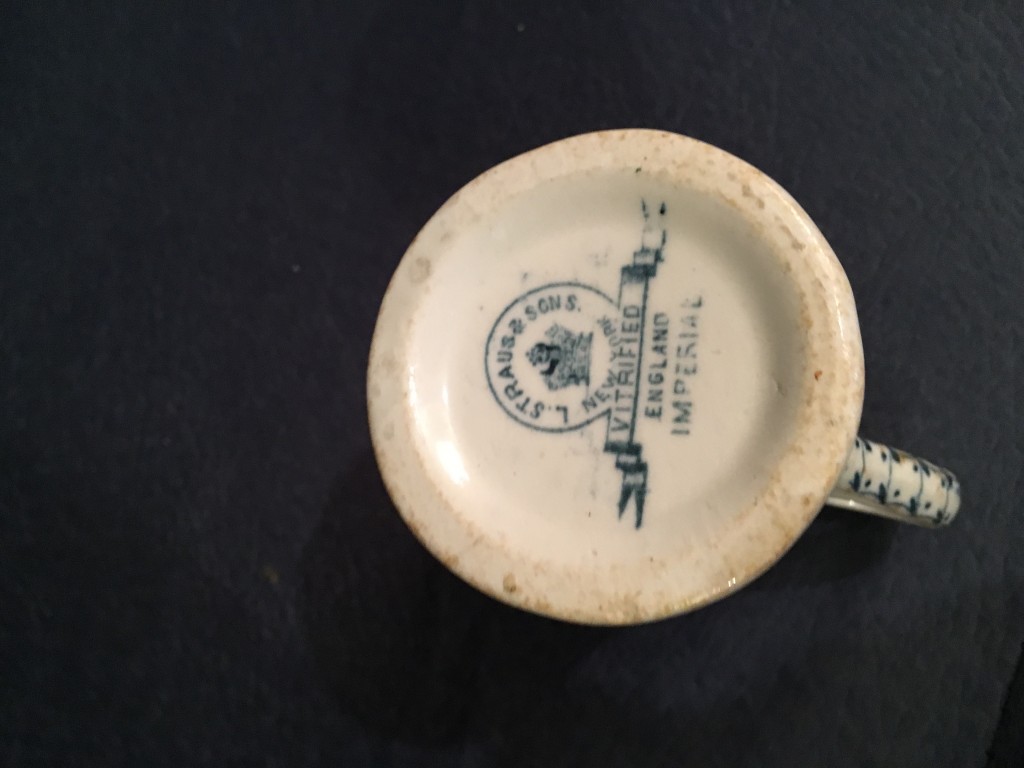 What's In a Name? A vintage shopper bought a pitcher marked with a familiar name—almost—and a city, New York.
Q. The pitcher is clearly marked L. Straus & Sons. I was told it was an advertising giveaway. Can you share any information?
A. Although our founder, Levi Strauss, lived in New York for a time, Levi didn't use his name for a business until arriving in San Francisco and didn't have any sons. Plus, his last name has two S's.
Our best guess is that it is from L. Straus & Sons, which imported crockery, china and glassware starting in the late 1800s. Interestingly enough, the Straus family later purchased Macy's — where you can buy Levi's® goods today.
Look Who Stopped By…
The LS&Co. Archives often hosts a variety of VIPs and guests. From journalists and musicians to sports stars, students and celebrities, no one is too cool to wear our white gloves.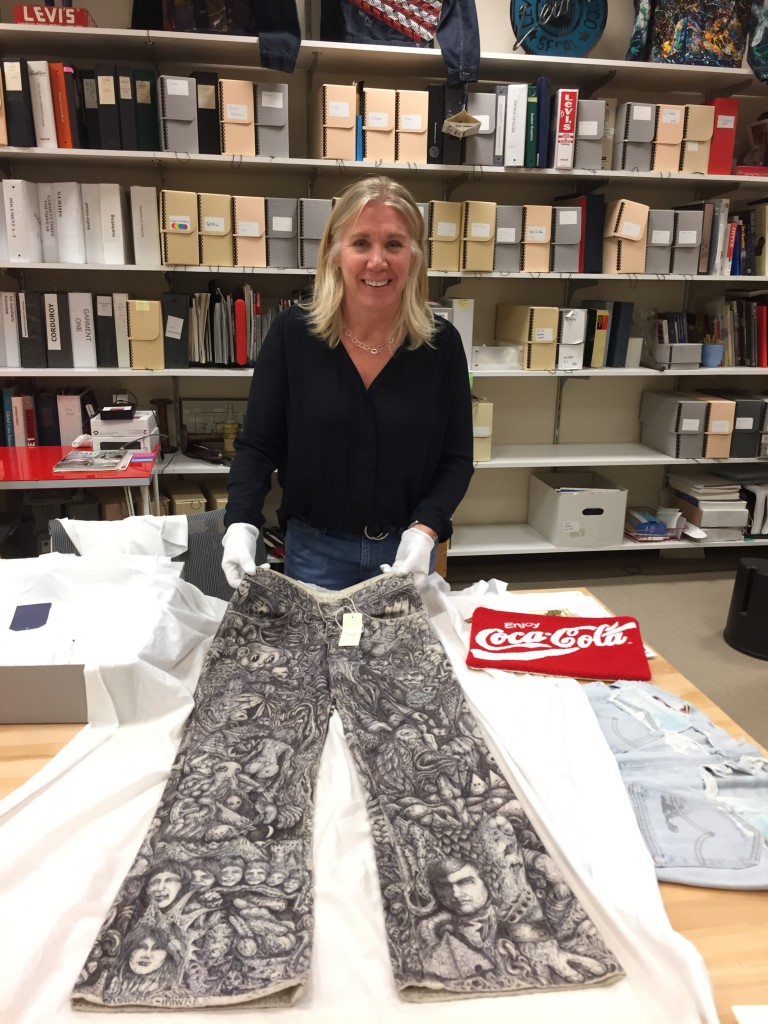 We pulled out the Prison Pants when Justine Fletcher of Coca Cola Heritage Communications visited. She scored extra points with the Archives team by arriving in her Levi's® jeans and leaving us a Coca Cola® memento.
And Speaking Of…
The LS&Co. Archives invites experts to share their knowledge and insights on LS&Co. heritage-related subjects from fashion to civil rights. BMW Group's Fred Jakobs visited the Archives following a trip to Laguna Seca Raceway where he checked out a 1975 Levi's® BMW Racing CSL. Fred heads BMW's Archives in Munich, Germany, and gave a presentation on 100 years of BMW to employees.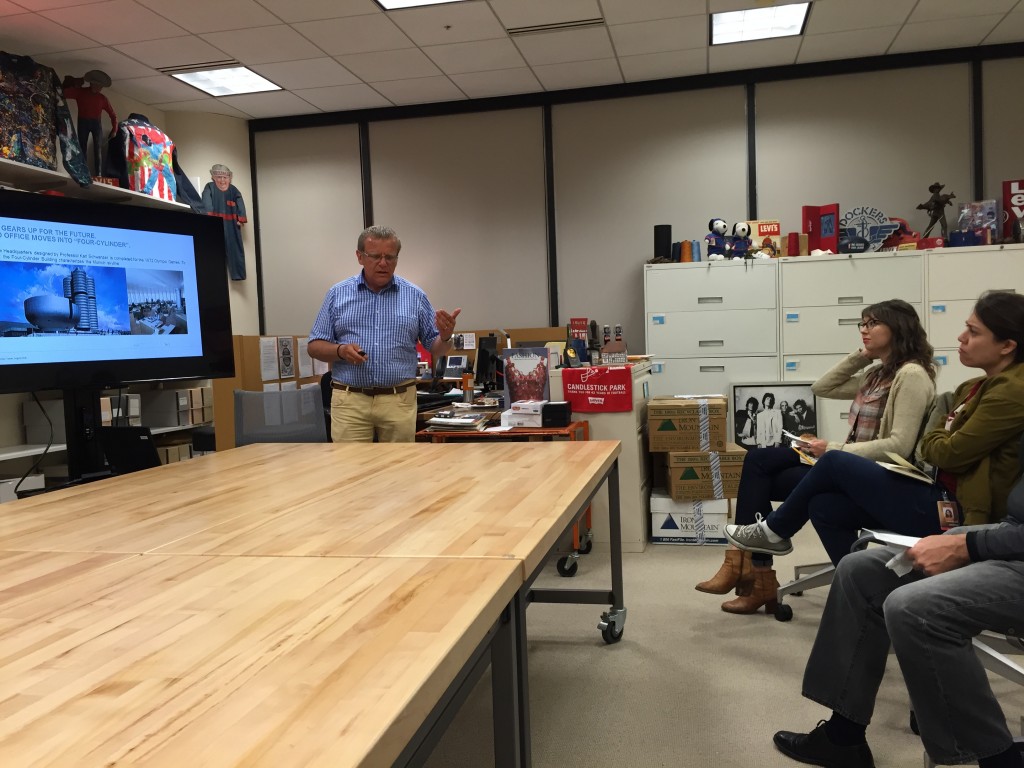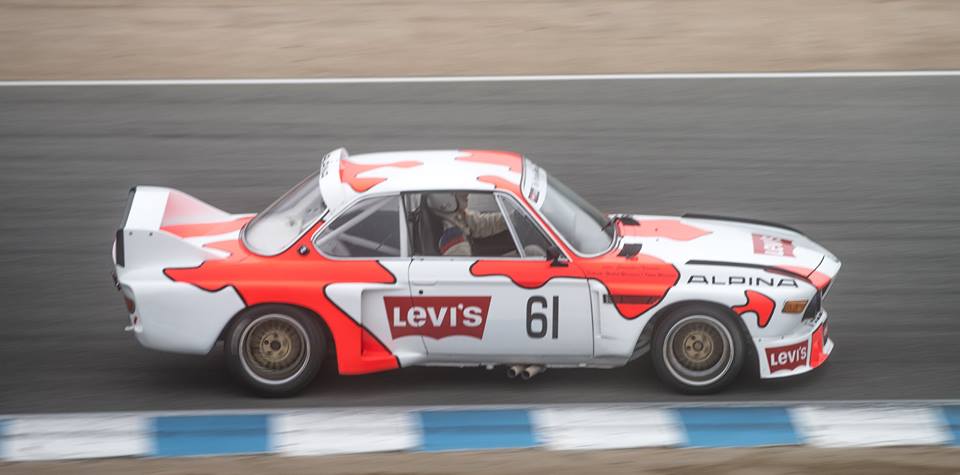 Employees On Record
After a successful summer kickoff, we continued our Oral History Project in October. Among the interviewees was former Levi's® President Pete Jacobi, who began at LS&Co. as a clerk.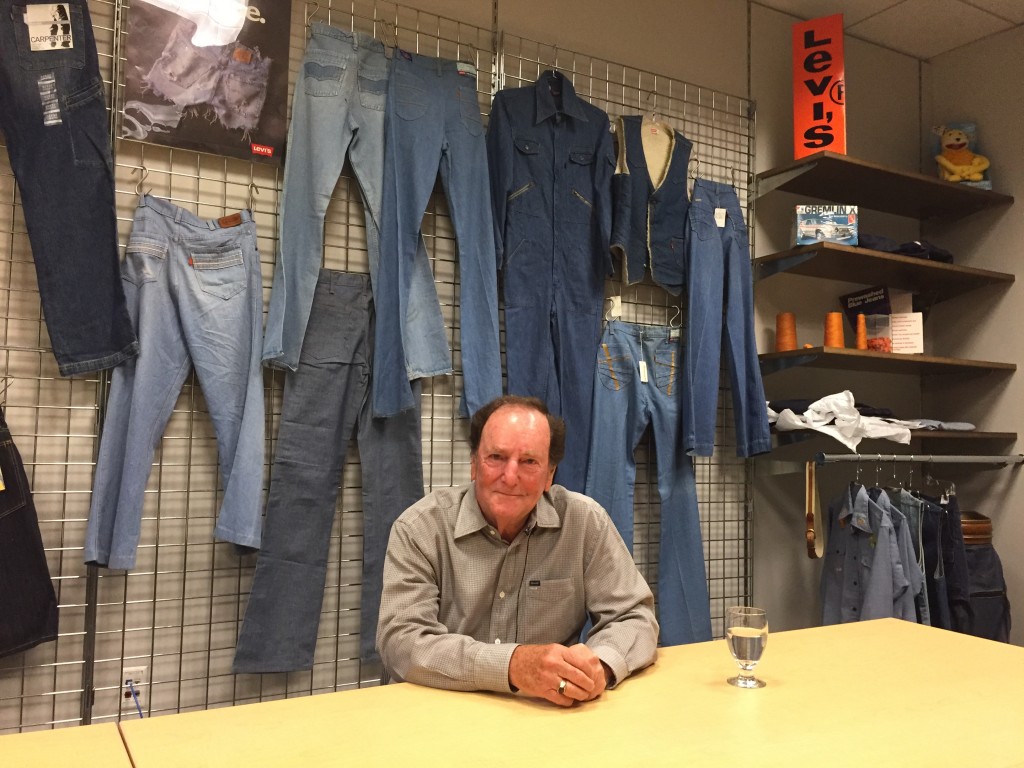 This Year in Levi Strauss & Co. History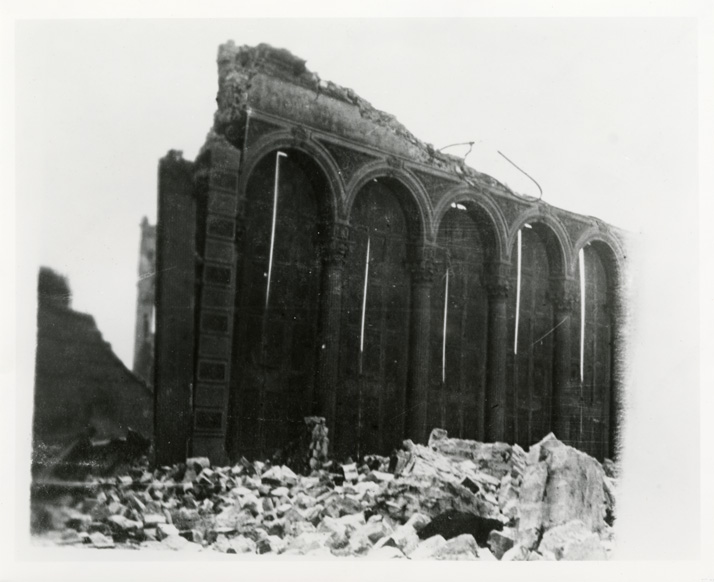 April 18 marked the 110th anniversary of the great San Francisco earthquake and fire. While the quake itself did little damage to LS&Co. headquarters on Battery Street, the fire sure did. LS&Co. offices lay in ruins except for a vault, which quick-thinking employees used to store ledgers — the only company assets to survive the event.
Want to keep up with the LS&Co. Archives and other cool LS&Co. heritage news? Follow Tracey on Twitter, @TraceyPanek, and stay tuned to Unzipped!