October 27, 2016
In celebration of the brand's 30th Anniversary, we're highlighting some of the most remarkable heritage finds from our Archives. Curated by yours truly, the items are on display in the Atrium at our San Francisco headquarters.
Dockers® has been a pioneer in outfitting consumers since it shook up America's workforce wardrobe with its khakis back in the '90s. Not only did the brand lead the charge with ushering in the era of business casual, but it was also at the forefront of creating innovative products with technology in mind—responding to the needs of the modern consumer.
In 2001, the brand introduced the Dockers® Mobile Pant. Before tech must-haves were consolidated to smartphones, contemporary men needed plenty of pocket space to keep their devices handy, and these pants delivered.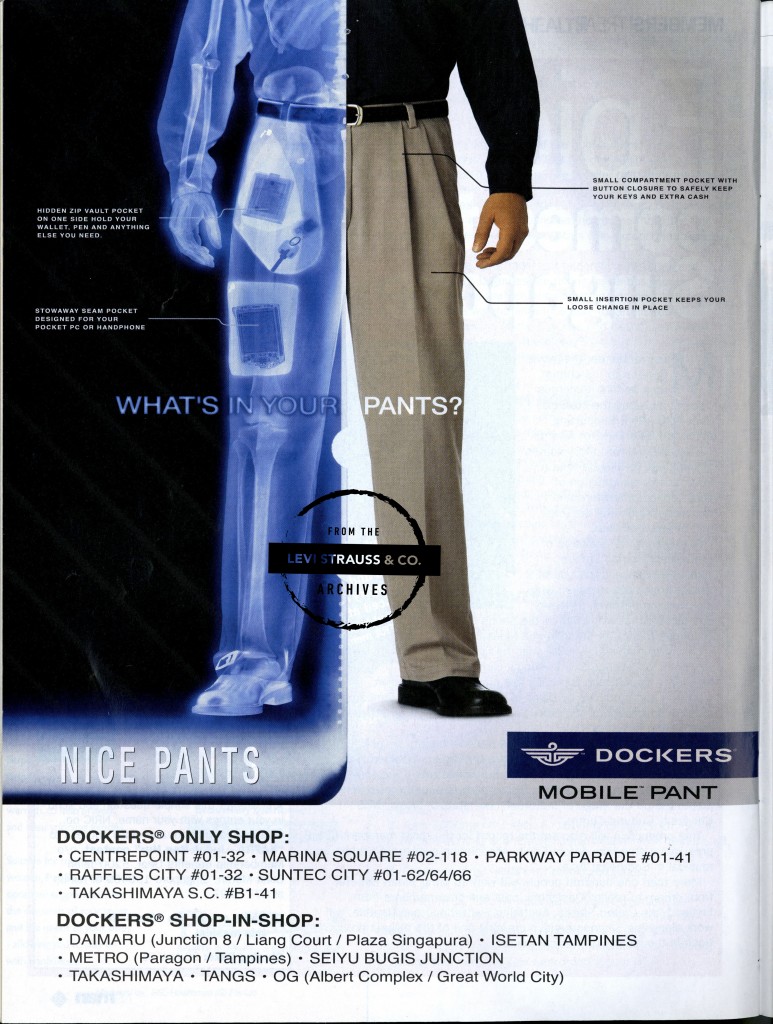 Made with invisible pockets for discreet storage of high-tech gadgetry, these pants were perfect for carrying everything from pagers (remember?) to personal handheld digital assistants (PDAs) to the then-revolutionary iPod. They were so practical, functional and, of course, stylish that Time magazine named them one of the best inventions of 2001.
"You may be a gadget freak at heart, but there's no need to look like one.
On the outside, Dockers' Mobile Pant appears to be an ordinary pair of tailored slacks. But tucked inside its waist seams and hidden behind zippers on the legs are three extra mesh-lined pockets for stashing everything from your cell phone to your PDA. One piece of advice: make sure you unload your cache before passing through airport metal detectors, or you'll be outed as a geek faster than you can say Palm Pilot." —Time Magazine Online, 2001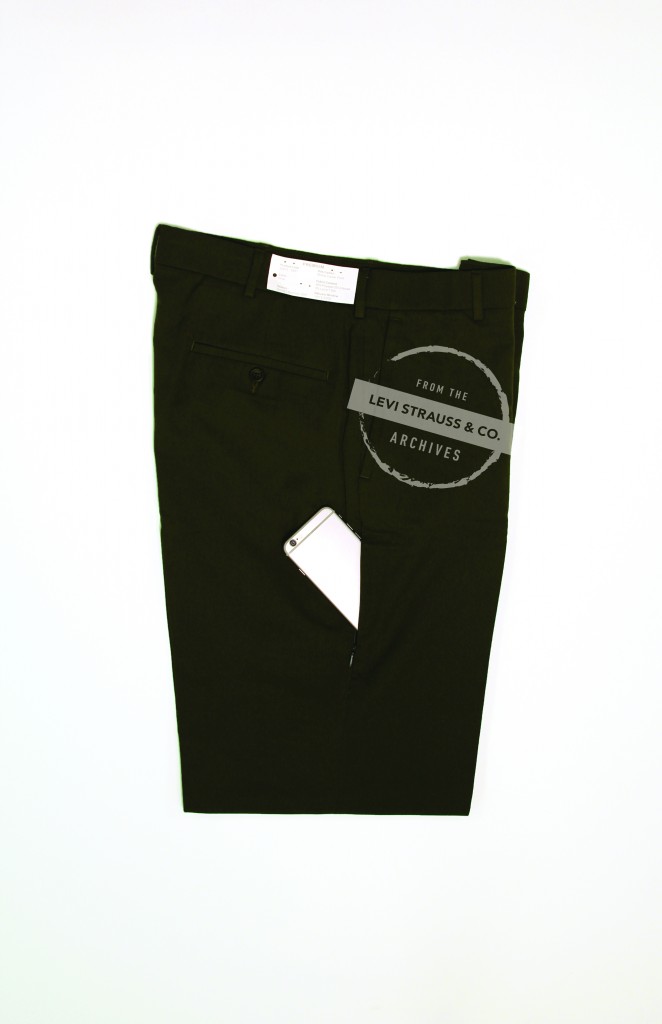 The Mobile Pant may not be as relevant today, but the fashionable innovations at Dockers® haven't slowed down. The brand continues to make technological advancements to garments for guys on the go while still maintaining the proud history and classic heritage of the Dockers® brand.
ABOUT THE AUTHOR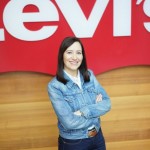 Tracey Panek is the Historian for Levi Strauss & Co. where she manages the day-to-day workings of the Levi Strauss & Co. Archives as a key corporate asset, answering historical questions, assisting designers, brand managers, executives and other employees whose work requires historical materials in the Archives.
Prior to joining LS&Co., Tracey spent 14 years as Historian and Archivist at AAA Northern California, Nevada & Utah where she managed a corporate history program for the 100+ year old company. She began her corporate history career at AirTouch Communications—today Verizon and Vodafone—a San Francisco based company that launched cellular service at the Los Angeles Olympics in 1984.
Like this story?
Sign up for the Unzipped newsletter to get the best of the Unzipped blog — company news and views, employee profiles, innovation and sustainability stories, behind-the-scenes and Archives highlights — sent straight to your inbox weekly. Also, be sure to follow @TraceyPanek on Twitter for exclusive vintage photos, historical tidbits and more!