October 5, 2016
The Levi's® Music Project builds on the work Levi's® and Alicia accomplished last year with the launch of the Music Technology program at Edward R. Murrow High School in Brooklyn.
Though she rose quickly on the world stage, Alicia Keys has never forgotten who she is or where she comes from. A New Yorker through and through, it was important for her to go back to her roots and support music in her hometown.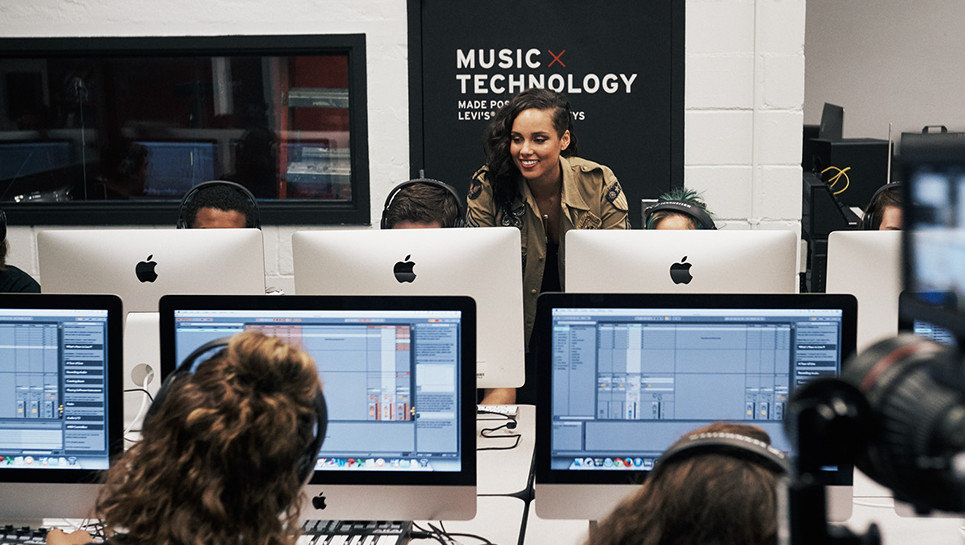 Last fall, more than 900 students and faculty celebrated the launch of the program, which gives students access to courses in sound engineering, recording, producing, music scoring and more to prepare for careers in the music industry. The schoolwide event featured inspirational speakers and live performances from student bands — and even a surprise performance from Alicia herself.
Importantly, the success of the program in Brooklyn laid the groundwork for Levi's® to work with other up-and-coming artists like SZA, Vince Staples and Skepta to bring music education to youth in more communities around the globe.
"Young people are so inspiring!" Alicia said. "It's all about giving us an opportunity to find the best in ourselves."

#SUPPORTMUSIC
Show your support for the Levi's® Music Project by purchasing a limited edition Levi's® Support Music pin, available online and at U.S. mainline and select U.S. outlet stores. Proceeds will help us provide access to music education programs around the world.