September 19, 2016
Music and nutrition have always been intertwined for SZA. The New Jersey-raised artist grew up with a healthy amount of talent and ambition, but a lack of nutritious food options around her hometown stunted her inspiration and ability to create music. SZA believes that the first step to being creative is to fuel your body with the right ingredients.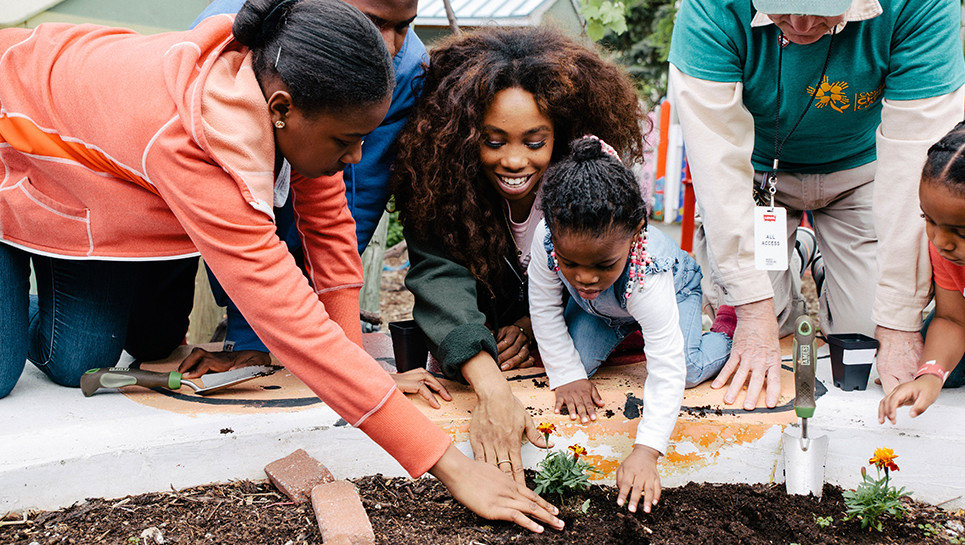 To bring that awareness to young children and families in Camden, SZA and Levi's® launched a music workshop and eight-week-long summer concert series to unite the community around music and healthy living. The effort is part of the Levi's® Music Project, a new initiative in which the brand partners with local artists to support music education in their communities.
For the launch of the series, the Camden Children's Garden welcomed more than 500 kids, teens and families for an afternoon full of music and food workshops, inspiring speeches and performances by SZA and other New Jersey artists. SZA encouraged her community to make healthy choices, inspiring them to learn about new and better options, while donations of new music equipment allowed Camden kids to learn and create music all summer long.
"Music feeds everyone in a very fundamental way," SZA said.
https://youtu.be/ssIdIFyJgC4
#SUPPORTMUSIC
Show your support for the Levi's® Music Project by purchasing a limited edition Levi's® Support Music pin. Proceeds will help us provide access to music education programs around the world.