September 15, 2016
Now through October we are highlighting the first class of Levi Strauss & Co. Collaboratory fellows. These 10 next-generation apparel leaders are making an outsized impact on their communities, and we're excited to take them behind our doors to expand their commitment to sustainable practices and reducing their water impact.
Kavita Parmar: Founder and creative director of the IOU Project, an experiment to rethink how goods are produced and sold in a way that empowers artisans and protects the environment.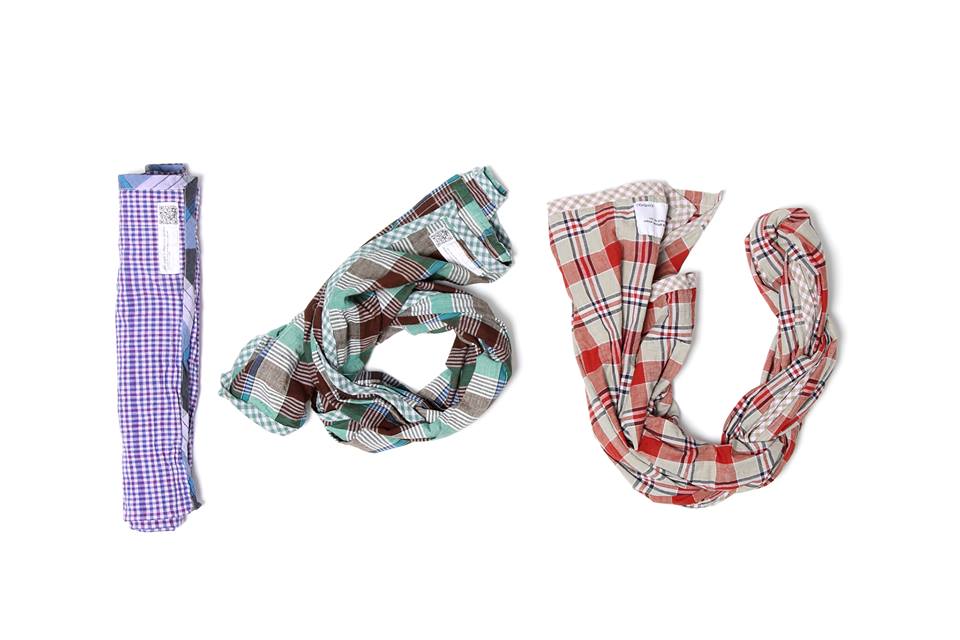 Tell us about your business and the work you do.
The IOU Project was born from my frustration and desire as a designer to fix what I see as the broken system of fashion. To the detriment of artisan makers, local communities, the environment, designers and even the customer, I feel like the current structure of the apparel industry is only rushing toward a short-term profit with no regard to the real human cost.
At the IOU Project, we developed proprietary technology to provide full transparency and traceability along the supply chain to both the customer and the maker. We currently work with more than 15 heritage textile communities around the globe and produce all our clothing with traditional craftsman/ateliers in Europe. Our goal is to become the Wikipedia of heritage artisans globally and be a resource for designers, the brands they represent and consumers.
What does it mean to you to create a more socially and environmentally responsible apparel industry?
We believe a more transparent system that provides full traceability would be a big step toward social and environmental responsibility. A sustainable system can only be made with full participation from the consumer community, as we need them to fully understand who and what is impacted by their buying decisions. In essence, we see value in empowering both ends of the supply chain.
How important is water to what you do?
Water is fundamental to what we do – and a huge concern for us – as we work with artisans who source locally grown cotton. Cotton is a thirsty plant, and dyeing and processing garments uses a large amount of water, which is unfortunately becoming a scarce commodity globally. Finding sustainable alternatives is a must.
What do you hope to get out of participating in the LS&Co. Collaboratory?
We are hoping to have a truly honest and open exchange of ideas between a company the size of Levi Strauss & Co. and our artisan communities. We believe there is the potential for real synergy in working together to solve the major problems we all face. As the quote by Marshall McLuhan goes, "There are no passengers on Spaceship Earth. We are all crew."
What's your Levi's® story?
The first collection I designed included repurposed vintage Levi's® 501s® that I would scour for at second-hand and vintage stores. I would open up the inseams and hand-print, embroider, dip-dye and create unique pieces that I sold at some of the most exclusive high-end retailors in Spain.
I have always admired the core philosophy of the Levi's® brand and have used it many times as an example of how you can build a product for longevity, like the 501®. I believe if any brand can be a catalyst for change in the apparel industry, it's Levi's® that has the history and product authenticity to create the change many of us want to see.
Rebecca van Bergen: Founder and executive director of Nest, a nonprofit committed to the social and economic advancement of the fashion and home industry's informal workforce.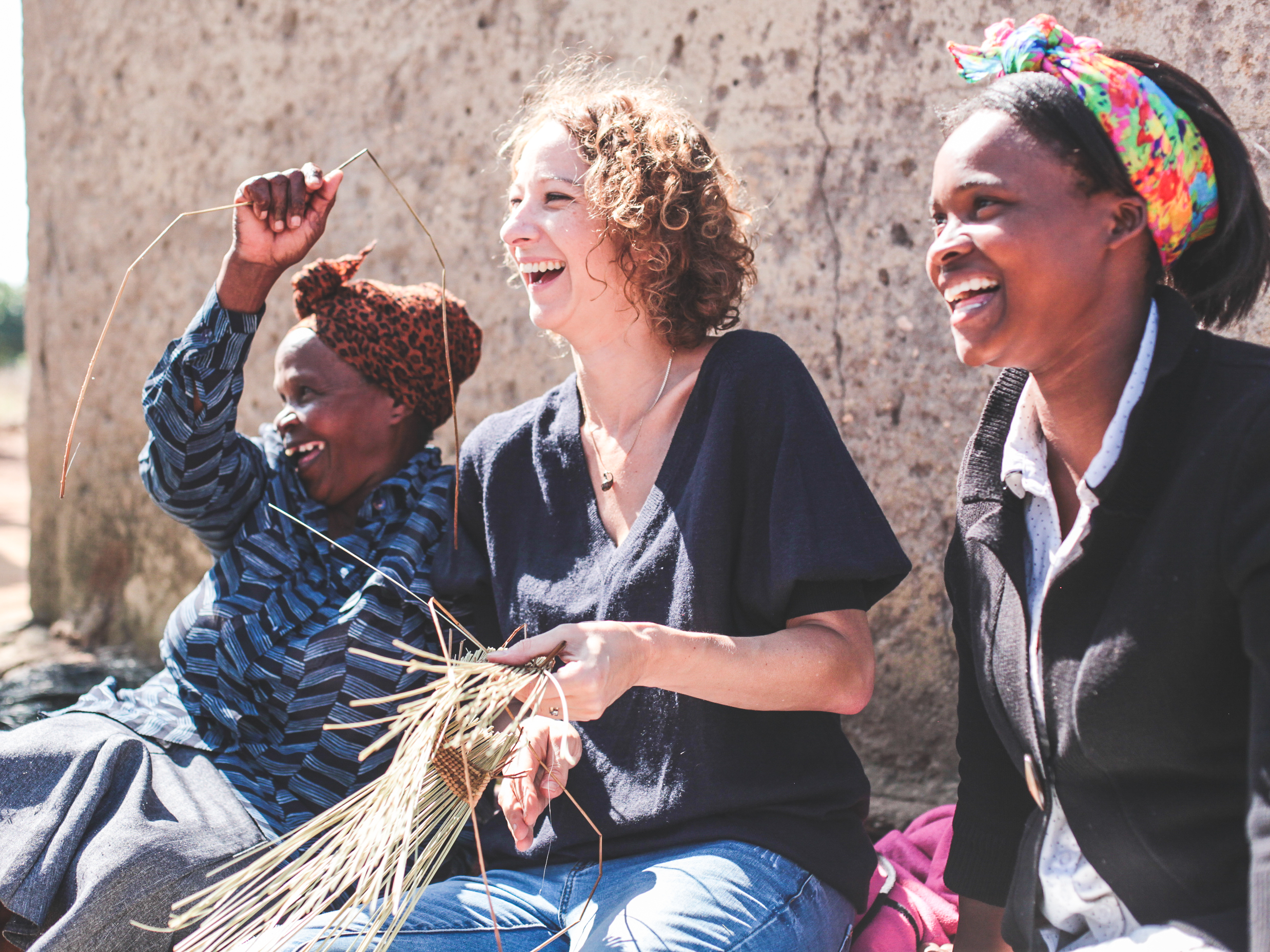 Tell us about your business and the work you do.
Nest is focused on advancing social and economic opportunities for the millions of women who are part of the fashion and home industry's informal workforce. While we often think of apparel production as taking place inside factories, as much as 60 percent of contemporary garment production is done in homes and small workshops around the world. Nest's work focuses on channeling sector transparency, needs-based artisan business development and widespread homeworker advocacy to empower women, alleviate poverty, and preserve traditions of artisanship. The organization arose from my life-long drive to support women to be agents of change through economic empowerment.
Our approach is business-needs based. We are tackling the barriers to market access and successful partnership with international, largely western, brands by looking at both the artisan and brand perspective.. Brands can contract Nest (without us acting as artisan brokers or middleman) to bring increased transparency, social responsibility and economic sustainability to their own existing artisan and homeworker supply chains. We also can help to source new partners, but transparency into vendors and artisan independence is key to our success and theirs!
What does it mean to you to create a more socially and environmentally responsible apparel industry?
I'd like to address the ambiguity of the word sustainability head-on. Its origin is actually in ecology and is defined as the ability to make systems that remain diverse and productive indefinitely. I love using this definition because it reminds us that endurance is the key. If we want fashion to be around 10, 20, 100 years from now; if we want our planet to be around 10, 20, 100 years from now; if we want global craft traditions and artisan techniques to be not only around, but also thriving, we must practice responsibility both socially and environmentally.
At Nest, we are particularly bent on ensuring that this responsibility extends beyond factory labor to also acknowledge the millions of people and huge portions of the environmental supply chain that are non-factory based. The word "artisan" tends to carry negative connotations of being niche, hyper-localized, and outdated. Nest is challenging these stereotypes and repositioning this global population as a workforce to be taken very seriously.
How important is water to what you do?
Dyeing is a fundamental component of the production process for many artisan businesses, particularly those producing textiles. Unfortunately, improper disposal of wastewater can pose extreme risk to local environments, artisan health, and the wellbeing of community members who may be collecting drinking water nearby. In developing communities experiencing water scarcity, the dye process further depletes already limited resources.
While this issue has been explored from a major industry standpoint, wastewater management solutions that are affordable and applicable in small workshops and underserved communities have not been developed, leaving this population of workers and their surrounding home environments at risk. .
Nest is committed to creating practical and affordable solutions – across a broad spectrium of artisan businesses – to ensure more responsible wastewater treatment and disposal within the artisan and small workshop context.
What do you hope to get out of participating in the LS&Co. Collaboratory?
Nest firmly believes that change within the apparel industry must happen on a unified front to ensure collective progress and wide-reaching results. Through our participation in the Collaboratory, we will share our insights, resources and best practices, as well as learn from others, in our effort to build a scalable global solution for responsible wastewater management in home and workshop settings. We seek to determine how our work best merges with, compliments, and advances existing efforts. Our goal is to create model solutions the entire apparel industry can make use of.
What's your Levi's® story?
I bought my first pair of Levi's® in my late 20s. I had just moved to New York City from my home in St. Louis with not a single pair of jeans (true story).  In "the big city", ready to embark on the next chapter of my life, I wanted to find a pair of jeans that felt very authentic, high quality, and yes, fashionable. But alas, I could not afford the $200 price tag of many of the emerging denim brands.
Then I found Levi's®, a name I knew to be classic and reliable. I bought a pair of slouchy boyfriend jeans for $40 – a purchase that has proven well worthwhile. These jeans saw me through adjusting to life in New York, through dating and marrying my husband, and they have even grown with me in having my two children (I cut them into shorts and they have a new life post pregnancy!). These jeans have grown and changed, just as I have, and still their style is timeless.