June 30, 2016
Nothing says iconic Americana quite like Levi's®.
At the Levi Strauss & Co. Archives, our collection of the world's best vintage Levi's® garments ranges from 19th century waist overalls to Levi's® leather jackets from the 1950s to groovy '70s-era bell-bottom jeans—the treasures are endless. Vintage Levi's® clothing are the perfect patriotic pick for July 4th—especially if they are customized with stars and stripes or a starry tune.
Here's a look at three of my favorite patriotic heritage pieces from the LS&Co. Archives: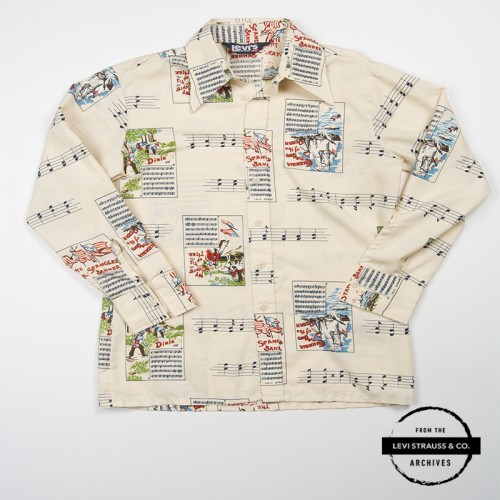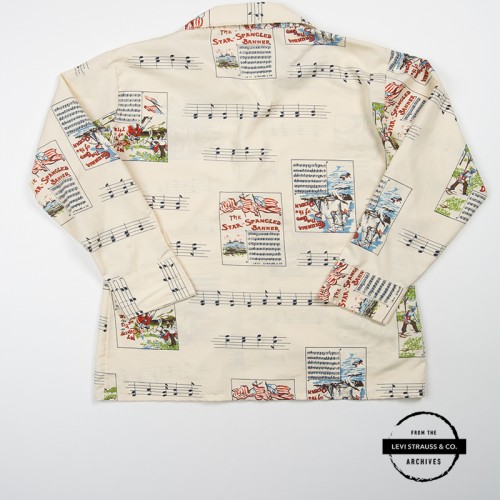 This 1970s Levi's® shirt illustrated with musical notes and patriotic tunes like "My Country Tis of Thee" and "The Star Spangled Banner" will make you want to stand up and sing.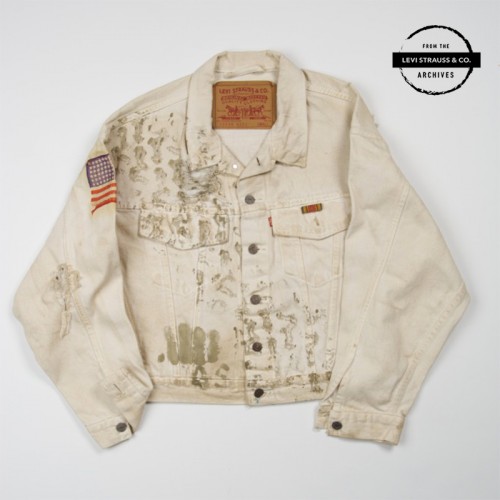 Check out this summer-white Levi's® trucker jacket created for a DIFFA (Design Industries Foundation Fighting AIDS) fundraising event in 1994. The distressed jacket features a U.S. flag on the shoulder.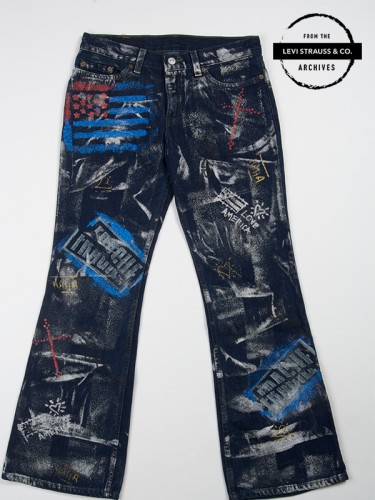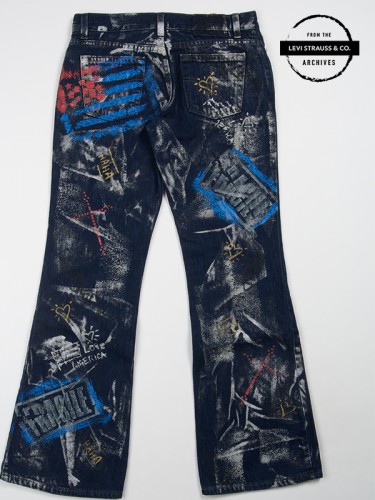 This pair of Levi's® jeans literally glitters with glitzy stylized American flag icons. This pair of pants was created for LS&Co.'s San Francisco flagship store in 2001.
ABOUT THE AUTHOR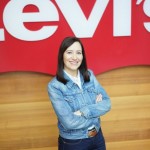 Tracey Panek is the Historian for Levi Strauss & Co. where she manages the day-to-day workings of the Levi Strauss & Co. Archives as a key corporate asset, answering historical questions, assisting designers, brand managers, executives and other employees whose work requires historical materials in the Archives.
Prior to joining LS&Co., Tracey spent 14 years as Historian and Archivist at AAA Northern California, Nevada & Utah where she managed a corporate history program for the 100+ year old company. She began her corporate history career at AirTouch Communications—today Verizon and Vodafone—a San Francisco based company that launched cellular service at the Los Angeles Olympics in 1984.
Like this story?
Sign up for the Unzipped newsletter to get the best of the Unzipped blog — company news and views, employee profiles, innovation and sustainability stories, behind-the-scenes and Archives highlights — sent straight to your inbox weekly.