May 24, 2016
Declining water supplies, increased greenhouse gas emissions, and exceedingly warmer temperatures—are all direct effects of climate change. While these harsh realities affect everyone, they really impact low-income communities—droughts increase food prices and weather-related disasters disproportionately impact disadvantaged people due to their lack of resources.
That's why Miya Yoshitani has dedicated her career to helping underserved people, particularly the Asian and Pacific Islander communities in the San Francisco Bay Area who are living at the intersection of poverty and pollution.
As part of Levi Strauss & Co.'s new class of Pioneers in Justice – Pioneers 2020 – Miya represents the next-generation of Bay Area social justice leaders at the forefront of policy and systems change in the areas of gender, climate change, criminal justice, LGBT rights, racial equity, immigrant rights and gun violence.
Miya is the Executive Director at the Asian Pacific Environmental Network (APEN) – an organization working to protect and shape the environment of Asian and Pacific Islanders through democratic participation. APEN has been an environmental justice advocate for low-income Asian-American immigrant and refugee communities for over 18 years and continues to serve as one of the few organizations in the country that aims to educate and empower this often marginalized group.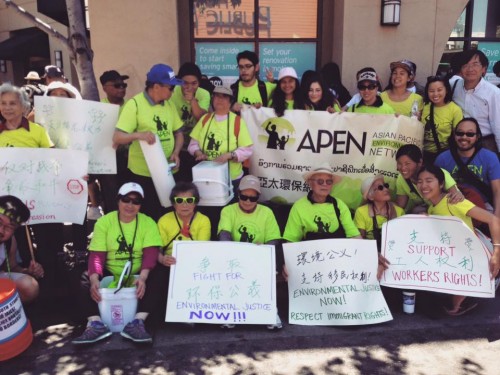 Miya has worked with the organization for more than a decade, starting out as a youth organizer back in 1996. While she's pleased with how the organization's grown over the years, she's even more proud of the fact that it has never veered from its core values.
"While we've continued to innovate and grow and be incredibly impactful and effective as a large statewide organization, and also as a leader in the country's environmental justice movement, we've always maintained our core organizing base and the concerns at the heart of the Asian Pacific Islander, immigrant and refugee communities," she explained. "Our organizing projects continue to drive all of our core priorities and lift up that leadership and that voice."
Canvassing neighborhoods for Greenpeace in Chicago as a teen, Miya encountered a community leader who enlightened her on the link between social injustices, poverty and environmental issues. This defining moment catapulted her passion for serving others into a concentrated focus on environmental efforts.
"She helped make this connection for me between inequality, poverty and pollution and how those actually combine to create even greater inequality, devastating health impacts and all kinds of compounding problems for low-income communities," Miya said. "That sparked my realization that environmental issues were truly about people at the core. I was most motivated by the concept of lifting up the voice of the people who are in the crosshairs of the worst of our economy and our environmental issues, and helping to build power so we can change things."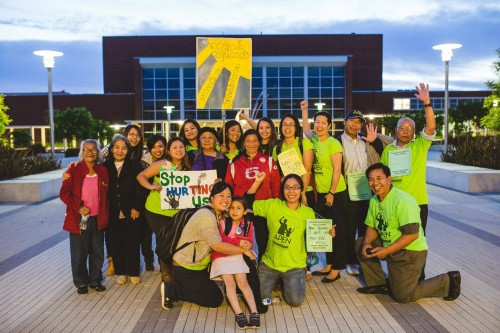 And there's a lot of work to be done. Climate change is one of the biggest issues she faces as an environmental justice crusader. "Climate change is a threat multiplier to all other inequalities that communities are already facing today," she said. "People are already feeling the impact as energy prices go up because of other scarcities or production issues."
The good news is that more people are beginning to identify that all social injustices are intertwined.
"I think more and more people are recognizing how environmental justice in particular is at the core of so much of the things that we care the most about," she explained. To combat and resolve other social issues, "People are going to be looking more to the communities that have been fighting on the frontlines for years at this intersection between poverty and pollution."
Follow @miya_yosh and @APEN4EJ on Twitter for more information.