May 2, 2016
Levi Strauss & Co recognizes that there's true strength in community.
Giving back has been an important part of our heritage since 1853. Following that first year in business, Levi Strauss donated some of his first profits to what's now called Edgewood Center for Children and Families — an organization we still support today.
Sixteen years ago, we started a tradition which has become one of our favorite days of the year at Levi Strauss & Co. – Community Day. It's an opportunity for employees in offices around the globe to get away from their desks for the day to volunteer at local nonprofits. Since the inaugural Community Day, employees have donated roughly 625,000 hours of their time and completed more than 1,400 community projects at over 700 nonprofit organizations.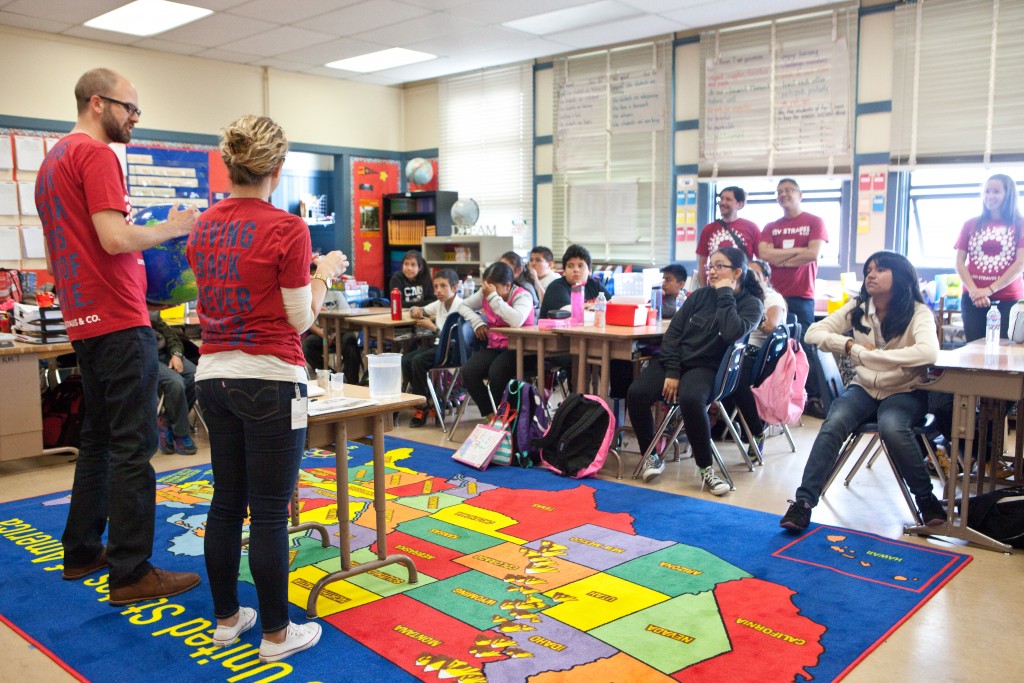 This year, Community Day falls on Wednesday, May 4, when more than 4,000 employees will donate their time to 70-plus nonprofit organizations worldwide.
But for us, Community Day isn't just about volunteering. Every year we focus on projects that touch the important issues of our time. This year, that focus is centered on equality and the "Everyday Heroes" who are connecting with those who continue to drive social change in the communities where we work and live. Employee teams will engage with Worker Well-being programs at our factories; work alongside nonprofit partners who continue to advocate for equality, and help nonprofit clients enhance their job skills.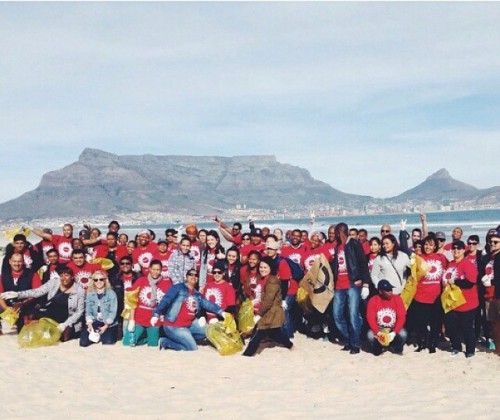 Employee volunteers in Cape Town, South Africa, 2015.
We are thrilled to partner with the Harvey Milk Foundation on this year's Pride collection to honor the ultimate Everyday Hero, Harvey Milk. Stuart Milk, Harvey Milk's nephew and Founder and President of the Harvey Milk Foundation, will participate in a Community Day project alongside employees at the Harvey Milk Civil Rights Academy. The San Francisco elementary school empowers student learning by teaching awareness, acceptance and non-violence, and celebrates diversity.
From San Francisco to Singapore, Paris to Toronto, our employees give back on Community Day, and every day throughout the year, carrying on the legacy that Levi Strauss himself started over 150 years ago.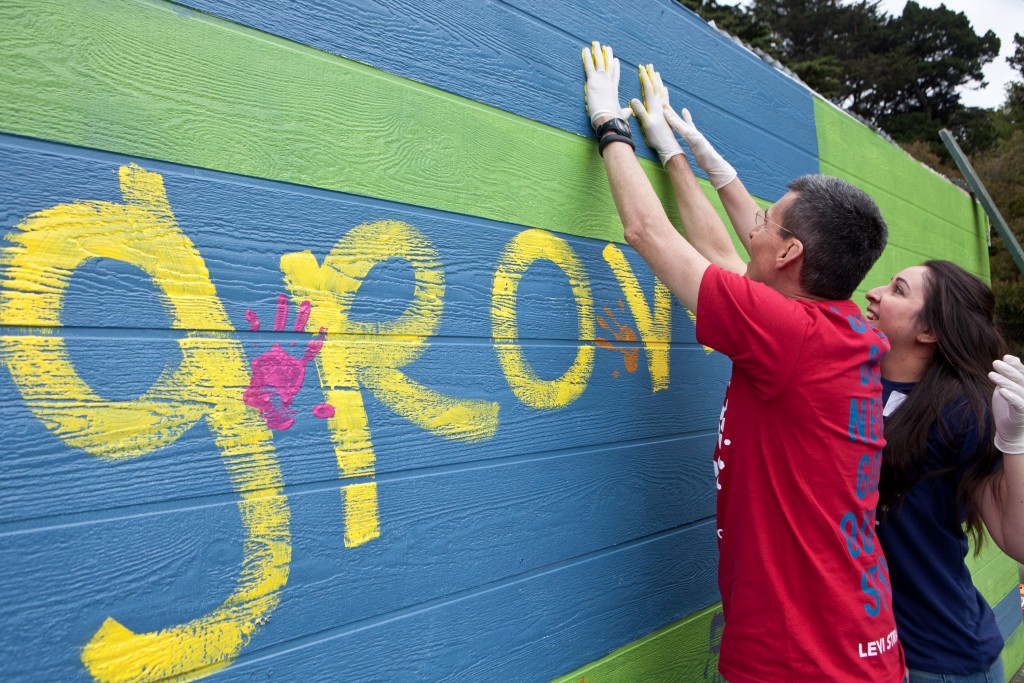 Check back here for more Community Day coverage, including a special first-person column from Stuart Milk this Wednesday.