February 16, 2016
The question of who will occupy the Oval Office is one of the hottest topics that will dominate 2016. There's no doubt that showing up to a rally in denim vs. a three-piece suite conveys an ability to relate to people. And as we follow the campaign trail we'll be eager to see the candidates' style choices and whether denim will make an appearance. In homage to former presidents who donned denim, here's a look back at some of our favorite presidential styles.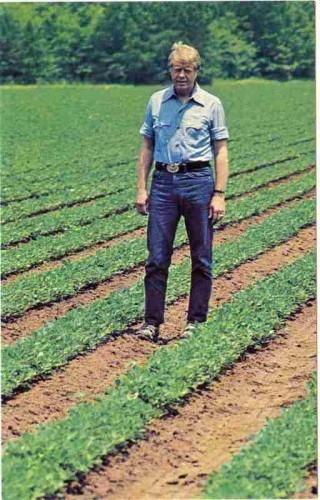 Jimmy Carter. For the first denim-clad Presidents, wearing jeans harkened back to farming roots. Former peanut farmer Jimmy Carter was our nation's first Chief Executive to embrace the trend — much to the disbelief of the Georgetown elite. While you could say Carter was simply being himself, his dress code also played to his outsider image, and emphasized his opposition to Ford, Nixon, and the status quo.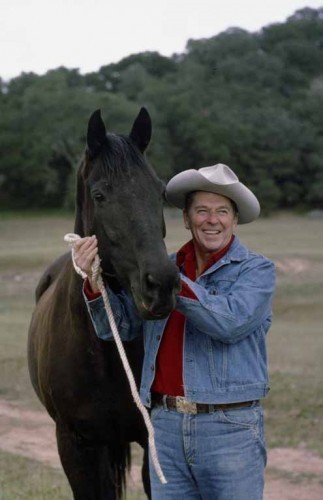 Ronald Reagan: When Ronald Reagan was in office, he was known to wear jeans during off-hours, often styled with a button-down and a straw hat. Like Carter, the look was rooted in the President's identity as a California rancher. Just six years before winning his first term in office Reagan purchased 'Rancho de Cielo,' his wild and isolated property in Santa Barbara California, which he credited with providing him more serenity than any other place. Denim was his working essential at the ranch, particularly for tasks like clearing brush and supplying wood for the house's two wood burning stoves — a job that Reagan did himself.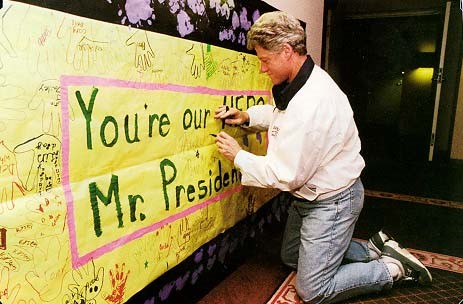 Bill Clinton: In the 1990s, Clinton and Gore were cited as two of the first Presidents to dress more casually on the campaign trail. Their look was criticized seemingly trying to get voters to view the duo as youthful candidates compared to their older opponent. When the Silicon Valley innovators and Hollywood moguls that voted for Clinton chose denim over suits — so did Clinton. The 'Comeback Kid' often wore denim while working at the Oval Office, at least on weekends.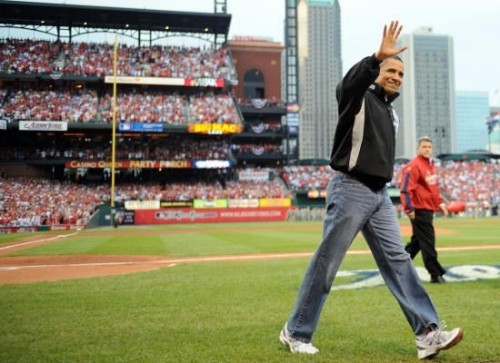 Barack Obama: Who could forget the media firestorm that rained down on the POTUS when he wore his "mom jeans" to the 2009 MLB All Star Game. Obama defended his denim to the public, saying he'd been "unfairly maligned," and that the loose fit was necessary to keep him from feeling constrained whilst throwing the first pitch. "Those jeans are comfortable, and for those of you who want your President to look great in his tight jeans, I'm sorry — I'm not the guy."

Jeans have always had a huge place in pop culture but we'd argue that they have an equally strong place in political culture. Here's to a president who rocks their 501s® in the Oval Office in 2016!