September 22, 2015
A new study from Carnegie Mellon University about online learning found that 'learning by doing' is far more effective than only participating in passive activities like watching a video or reading an article. The value students get from hands-on learning is a big reason why we at Levi Strauss & Co. think internships are such an important part of the college experience.
Each year we invite a group of undergraduate and MBA students to spend a summer in San Francisco working at Levi Strauss & Co. Not only do our interns 'learn by doing' in the truest sense of the word, but they also see first-hand what a career at LS&Co. can offer. Fortunately, the experience often is such a positive one that internship participants are eager for the opportunity to return as full-time employees after graduation.
Recently, we were pleased to welcome nine alums from the 2014 summer intern program as full-time LS&Co. employees. We caught up with a few of them to find out why they wanted to return, what they're doing now and how the internship experience prepared them for life at LS&Co.
Alex Compton, Financial Analyst, Global Financial Planning & Analysis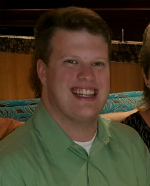 Alex Compton wanted to return to LS&Co. for two main reasons — because he feels that he can learn something new everyday and because his colleagues make the work environment truly enjoyable. He loves that everyone is focused on the mission at hand and willing to help on a moment's notice. As an intern at LS&Co. Alex learned never to be afraid to ask questions, regardless of the person's seniority. "Everyone I talked to, no matter what level in the company, was willing to help and contribute to my learning."
Courtney Vander Linden, Assistant Merchant, Levi's Brand Licensing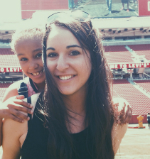 As an assistant merchant, Courtney works to bring Levi's Kids to life across the globe by working with various licensees to facilitate and guide concepts to creation. She also partners with Levi's global marketing and licensees on all Levi's Kids-related marketing. Why LS&Co.? "Levi's is like the friend you need in your life. And I'm young and in love with embracing experiences and being a part of something bigger than myself, while pursuing career goals. I think LS&Co. is the place to do both." In addition to being thrilled that both the Giants and the Warriors have won championships since she moved to San Francisco, Courtney is most excited to continue building relationships and working with a purpose. "I think it's cool to care, to learn, and to grow."
Emma Randall, Associate Planner, Retail Planning – Outlet Women's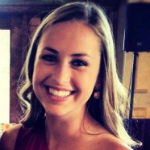 As an associate planner for outlet women's tops and outerwear, Emma is responsible for planning how many units are needed for each season and to forecast performance based on assortment and inventory plan. The kind, helpful, genuine nature of Emma's team was a big part of why she wanted to return to LS&Co. as a full-time employee — she loves the collaborative and creative environment and knew she wanted to come back to be a part of it. As an intern, Emma says she learned how to look at the business critically and pull together number into a comprehensive story. "Once you are immersed in a fast-paced, changing business, as opposed to a classroom, it because important to be able to understand the story behind the numbers instead of just being able to read and manipulate them."
Kendra Cavaney, Product Development Assistant, Levi's Women's Bottoms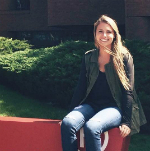 Last summer, Kendra interned with the Levi's Women's Bottoms team and was excited to jump right back into things, working as a full-time employee with the same team. "Interning here gave me great confidence that this was the place to be." As an intern, Kendra worked on the new Levi's® women's denim collection, which she says showed her how LS&Co. is always innovating and seeking new ideas to become better whether it be through new fabric or finish qualities. Now, she says she's excited about seeing the success of the women's collection come to life. "Everyone has put a tremendous amount of work into winning in women's — it's a mission the team continues to focus on every day, and it's exciting to see the hard work pay off."
Marcos Homedes, Product Development Assistant, Women's Sundries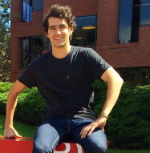 Growing up in Spain, Marcos says Levi's was a very aspirational brand; so having the opportunity to work for LS&Co. was amazing. He says one of the main reasons he decided to come back after his internship was because of how much the company values, work environment and culture resonated with him. As an intern, he was particularly inspired by the opportunity to learn from members of company's worldwide leadership team. "I remember Chip saying we could be a part of the group of people who were going to make LS&Co. great again – that really motivated me to be a part of this awesome company."
We can't wait to see what the future holds for these promising new employees!