August 28, 2015
Recently, 19 of us from the LS&Co. Singapore office built houses for two rural families in Batam, Indonesia, as part of Habitat for Humanity. We dug holes in the rocky ground, tied bales of wire and planted them in the holes, and then poured in hand-mixed concrete. In two days, we built the foundations for houses where two families would live. Afterward, my colleagues and I reflected on the experience and what it meant. Besides feeling a great sense of accomplishment and satisfaction in being able to help others, the experience showed me that we can accomplish a lot with just a team mindset, shared purpose and gratitude.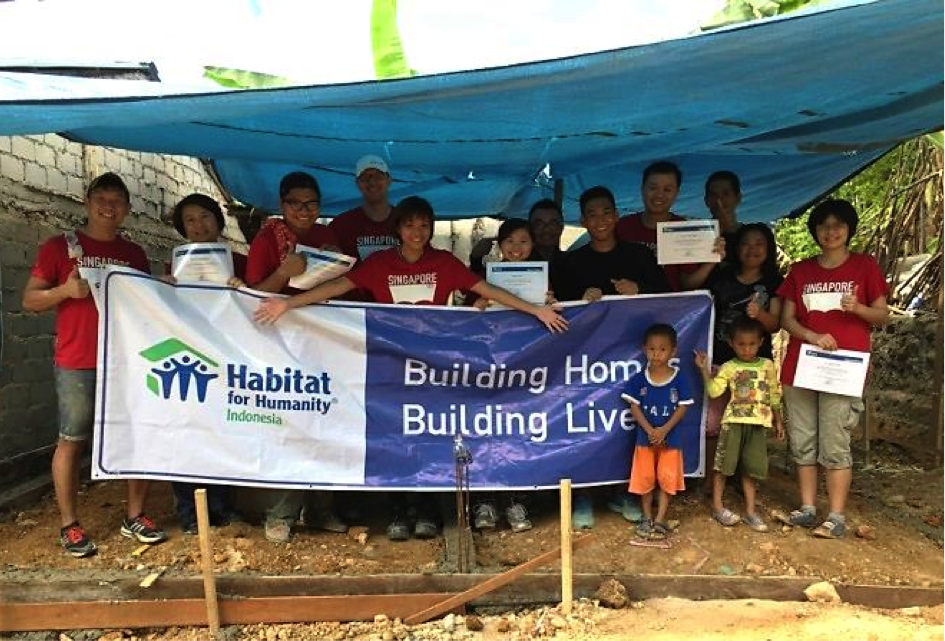 Prior to starting the work, none of us had much experience building houses. We did not have extensive training, an elaborate plan or assigned roles. We had crude tools, and the work was entirely manual. How did we accomplish so much despite this? Because we approached our tasks with a team mindset.
Our "all hands on deck" attitude immediately made each of us attuned to what others were doing. One person stepped in to take over when they saw another person tiring. We created an almost instinctive rotation among tasks. When we had to move several hundred bricks, 10 of us spontaneously formed a line, with one person passing bricks to the next until all bricks were moved. Meanwhile, we joked, played friendly competitions and enjoyed music while we worked. Our unencumbered "we're all-in, let's have fun" mindset helped us accomplish something very valuable, without sophisticated instruction, tools or organization.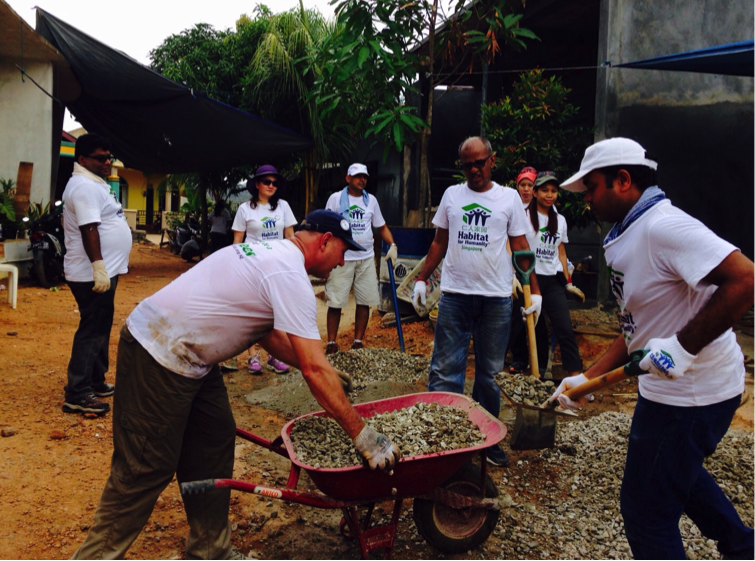 We were also motivated because we were supported by our company. LS&Co. talks about "profits through principles," and the company brings that to life by making conscious efforts to conserve water, sponsoring worldwide community service days and encouraging consumers to recycle their old clothes. Batam was another example of how genuine the company is when it comes to community service. I believe our team was motivated, whether subconsciously or consciously, in part because of our company culture.
Finally, the hospitality and gratitude from the families we were trying to help was very inspiring. They made us kettles of cold tea to drink while we worked under the scorching sun. When we broke for lunch, they brought out big bowls of Indonesian curries, salads and rice. They worked next to us every step of the way. At the end of the build, they came and said good-bye with the traditional Indonesian gesture for appreciation — offering both hands to touch your extended hands and then bringing their hands back to their chest to demonstrate that they appreciate from the heart. Sharing these efforts together connected all of us in a way that was deeply humbling and inspiring.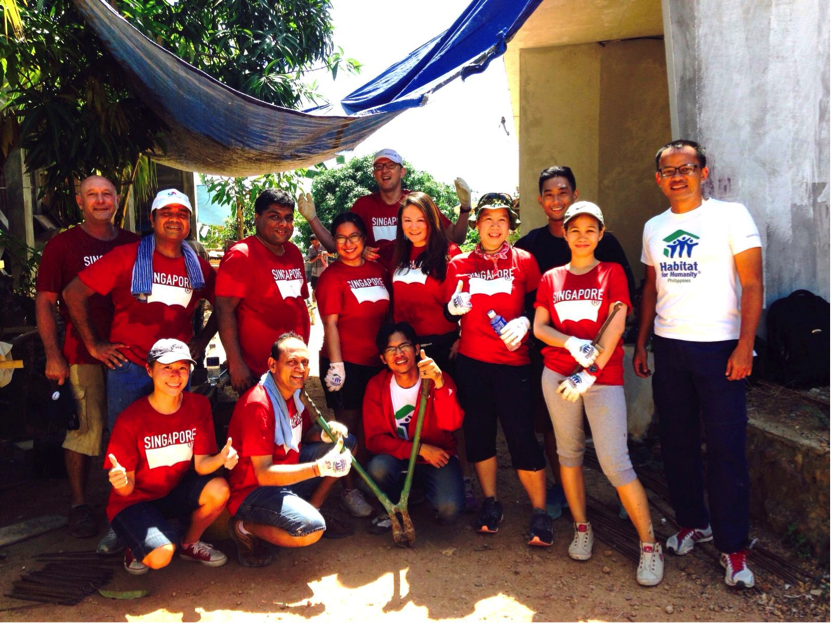 In the end, we worked a combined 200 hours, dug close to 40 holes and mixed and poured almost 35 wheelbarrows of concrete. The result was obviously invaluable to the 11 people who would eventually live in those houses. However, the reward for me and my fellow volunteers was much greater. We not only became much closer and better colleagues, we gained a true appreciation of how much more powerful and effective we can be when we truly appreciate our purpose, share the focus and see ourselves as part of a greater team.
About the Author

Suresh Dalai is LS&Co.'s Head of Retail Merchandise Planning for Asia, Middle East & Africa (AMA).
Like this story?
Sign up for the Unzipped newsletter to get the best of the Unzipped blog — company news and views, employee profiles, innovation and sustainability stories, behind-the-scenes and Archives highlights — sent straight to your inbox weekly.