August 21, 2015
Of all the ways to spend a summer break, solving tough business problems and presenting to top corporate executives may not be the most relaxing. But that's exactly how Annice Chen and Aditi Jain spent theirs … and they wouldn't have it any other way.
As LS&Co. summer interns, Annice, a design intern from Rhode Island School of Design and Aditi, an MBA ecommerce intern the Haas School of Business at UC-Berkeley, got an inside look at what it's like to work for one of the world's leading fashion and apparel companies.
The two were kind enough to sit down with Unzipped to tell us a bit more about themselves, their experiences and their advice for future interns.
Why did you want to intern at LS&Co?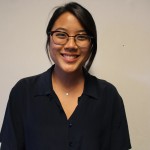 Annice: Freshman year when I was still figuring out what field of design I wanted to concentrate in, I was able to take a 6 week course that taught me the basics of denim led by Levi's guest instructors Paul Dillinger and Nada Grkinich. The class opened my eyes up to the world of apparel and all the possibilities of just ONE type of fabric! Soon after I ended up declaring my major in apparel design. When I received an internship offer, I knew immediately that this company would be the place to go to if I really wanted to learn about denim. It was also important to me that the company's values aligned with my own — which can be hard for an apparel company! LS&Co. really spoke to me in that sense.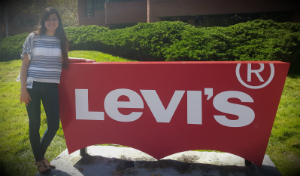 Aditi: India is an emerging market and you see all these big brands from America and Europe and growing up I always wondered about all these big brands and what it would be like to work there. Coming to Haas and when I saw LS&Co. positions available it was flashback and I was so excited when I realized I could actually work for a brand as big as Levi's®.
What is something about your internship that you didn't expect?
Annice: I definitely did not expect to get exposure to so many different parts of the company. Hearing leaders talk about their roles and what they do really inspires you; it's a reminder of how much more you can learn or do.
Aditi: I was surprised how quickly things move. I can't believe how much my team has accomplished in the past two months! The other thing that surprised me about LS&Co. was how much people are genuinely interested in giving back and helping the community. Before I came to LS&Co. I had heard about Chip and his "don't wash your jeans" comment, but have since learned about things like how we've been supporting AIDS for such a long time and that the Pride collection was created by an employee — it gives me a really proud feeling. 
What is a typical day like?
Annice: Each day varies, but a typical day for me starts out at my desk, reading emails. Then it is either helping my team with day-to-day tasks or researching and working on my own individual project. If there are any important meetings throughout the day I will sit in on those as well. It's crazy because I've never had to rely so heavily on having a calendar before; I there's no way I would be able to keep track of everything going on without it.
Aditi: On a normal day, it's coming in checking email, seeing you have anything pending. My project is in Asia so it's a big time difference and when I sleep people reply, when I get up I have lots of replies to sort through. I have meetings everyday, spend time researching my project and brainstorming with managers to discuss solutions and next steps. We also have a speaker series to hear from LS&Co. leaders, plus some fun intern activities like baseball games.
Tell us about your project.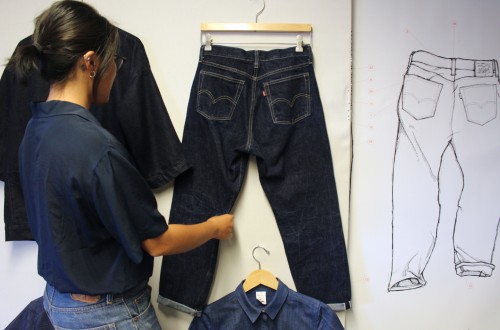 Annice: My project is to research the archives for vintage Levi's® tops and bottoms for women. From there, I design a mini collection that is inspired by our vintage styles yet still appropriate for our modern day customer. Kind of a middle ground between what's in stores now and Levi's Vintage Clothing.
Aditi: My project is on developing a business case and recommended strategy for the ecommerce business to enter a new, high-potential market.
How has this internship shaped your future plans?
Annice: This company has set the bar high for the kind of company that I want to work for. It's really brought to my attention how important your boss or co-workers can be and the value of having a work life-balance.
Aditi: This internship has reinforced what I want to do. I'm an engineer by undergrad, so I'm very strong in digging into the details, but I find it's important to take a broad view and this internship has given me exactly that.
What advice or tips would you give to a future LS&Co. intern?
Annice: My advice would be to be proactive. Everyone here in this company wants you to succeed as much as you do, and they're willing to help you along the way. It's really up to you to take that initiative.
Aditi: The first and foremost is have fun! Next would be to take the time to meet people around you and find out what they do, because you might find something that interests you more than what you're doing currently. This internship provides such unique opportunities (like getting to meet Chip and JC!), so understand that and do everything you can to leverage it.
Our best wishes to Annice and Aditi in the future!
Like this story?
Sign up for the Unzipped newsletter to get the best of the Unzipped blog — company news and views, employee profiles, innovation and sustainability stories, behind-the-scenes and Archives highlights — sent straight to your inbox weekly.