July 30, 2015
The dude ranches of Arizona, Montana, Wyoming and other Western states were popular vacation spots in the 1930s for people who wanted a taste of the old west. LS&Co. met their clothing needs with jeans, of course, but the rodeo shirt also was a big seller. Women wore them to western gatherings from Salinas, California, to Wickenburg, Arizona.
The shirts were made of fabrics such as rayon satin, taffeta, and gabardine. Though the designs were unisex, the label for the women's version of the shirts sported the phrase, "man-style."
Here's a (very purple) example, featuring smile pockets, round pearl buttons, and asymmetrical cuffs: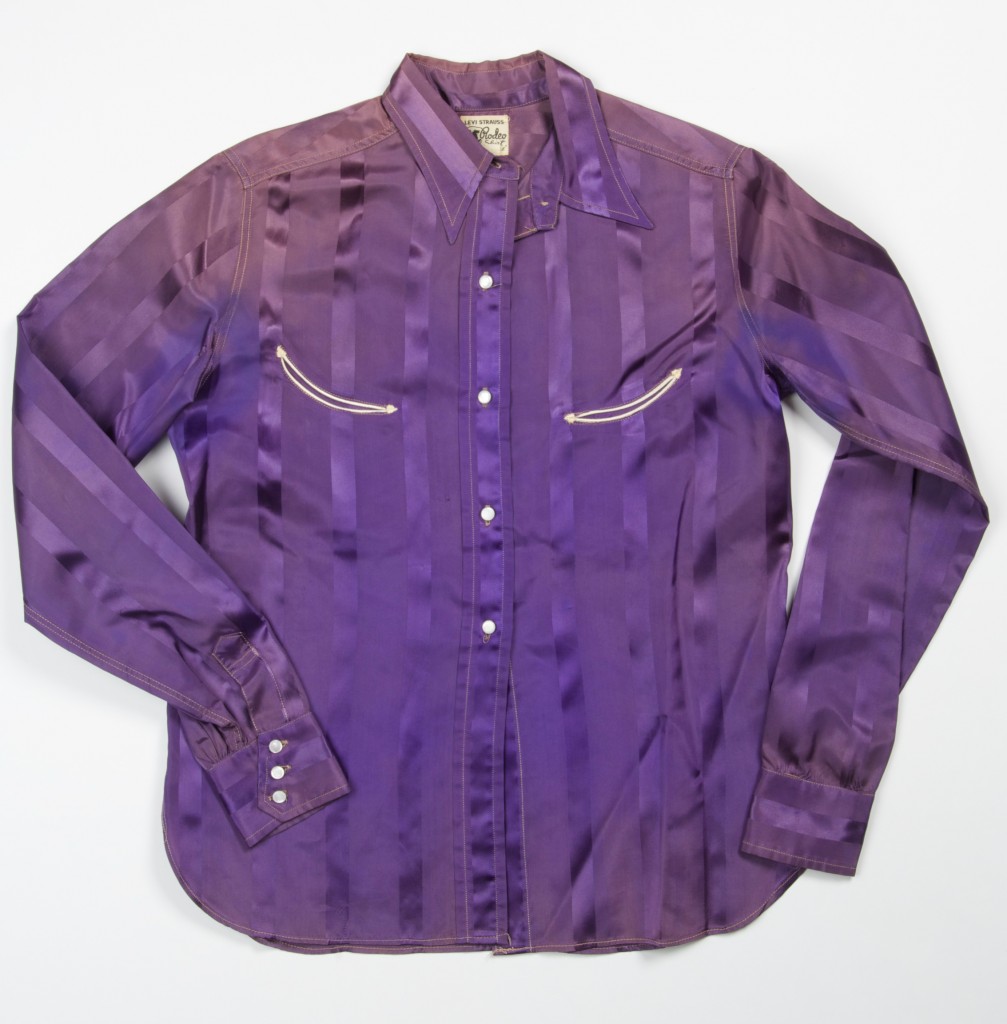 Like this story?
Sign up for the Unzipped newsletter to get the best of the Unzipped blog — company news and views, employee profiles, innovation and sustainability stories, behind-the-scenes and Archives highlights — sent straight to your inbox weekly.