July 23, 2015
In the mid-1950s, Juanita Wallace was the womenswear designer at Levi Strauss &Co. She knew what the women of America wanted: fun, casual clothes for the new, prosperous lifestyle of the post-war years. Ms. Wallace also was influenced by Hollywood and Europe — taking inspiration from women like Audrey Hepburn and the simple-yet-fashionable looks designed by the iconic fashion houses like Dior.
The result was Levi's Casuals.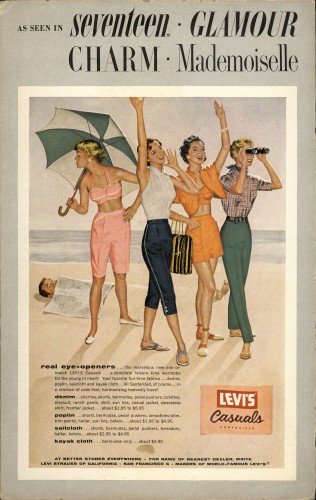 The line included this classic Capri pant, or "pedal pusher." It came in blue, red, and white.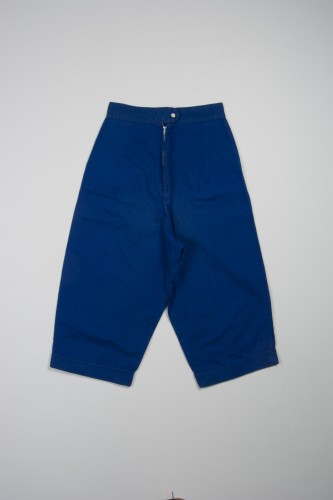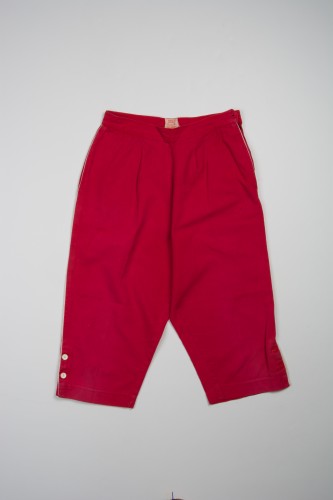 Like this story?
Sign up for the Unzipped newsletter to get the best of the Unzipped blog — company news and views, employee profiles, innovation and sustainability stories, behind-the-scenes and Archives highlights — sent straight to your inbox weekly.